Formerly a Philippine Army camp, Bonifacio Global City or BGC is one of the country's most important financial districts. It is home to embassies, headquarters of multinational companies such as Google Philippines, Facebook Philippines, JPMorgan Chase, Coca-Cola Philippines, Reuters, and more.
And while the city center has been established for a few years now, the northern district of the city is experiencing a growth spurt with the opening of modern office skyscrapers and exclusive condominiums. Bound to the north by Kalayaan Avenue, to the east by 11 th Avenue, the west by South Cembo of Makati, and the south by 32 nd Street, North Bonifacio Global City is home to concept restaurants, lifestyle centers, and elite educational institutions. Explore the streets of the burgeoning North Bonifacio Global City like a local with this quick neighborhood guide.
SCHOOLS AND UNIVERSITIES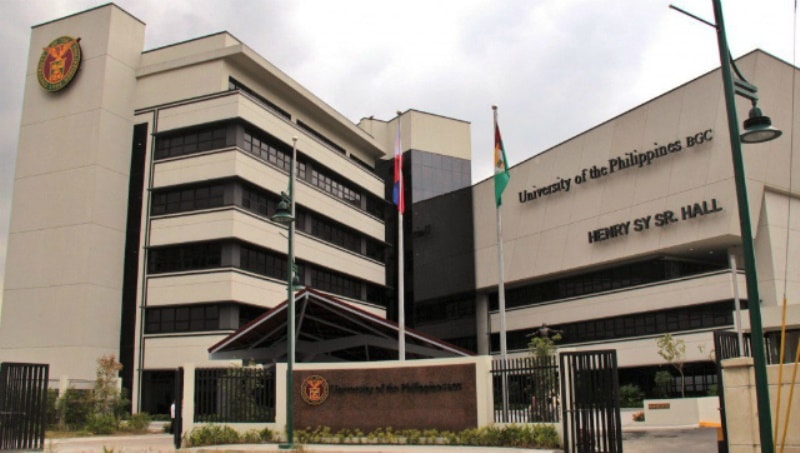 University of the Philippines BGC
The country's premier university sets up a satellite campus in BGC to host professional programs for the working professionals in the CBD. UP BGC will offer postgraduate studies under the Virata School of Business, UP Diliman College of Law, UP Diliman College of Engineering, and more.
Location: University Park, Bonifacio Global City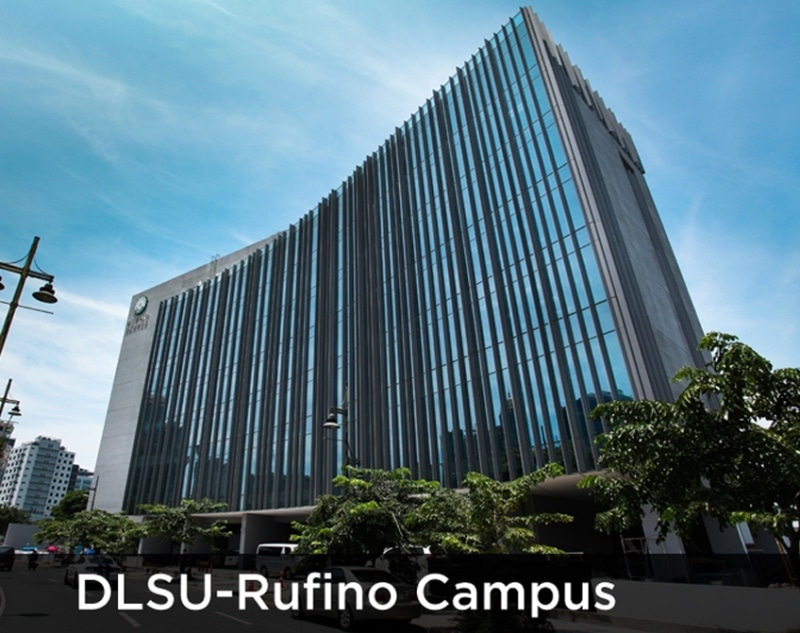 De La Salle University – Rufino Campus
De La Salle University College of Law finds a new home in the DLSU-Rufino Campus in BGC. Aside from providing quality law education anchored on social justice and human rights, De La Salle University-Rufino Campus takes pride in its state-of-the-art facilities such as moot court and arbitration room.
Location: Block 33 University Park, Bonifacio Global City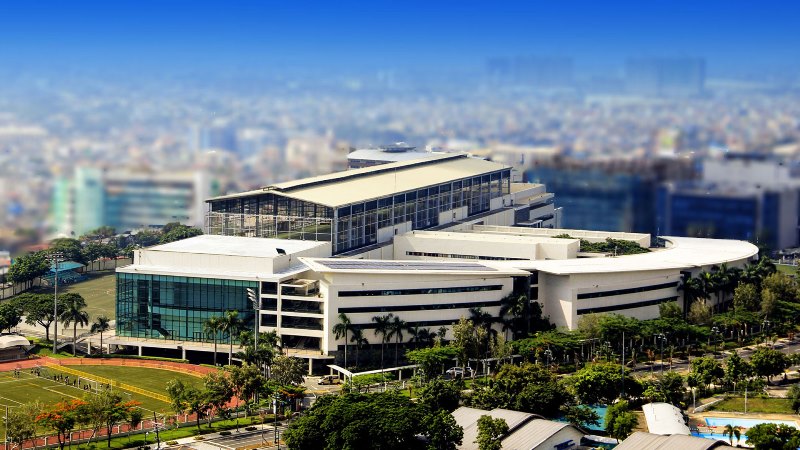 International School Manila
With a faculty composed of more than 20 nationalities, International School Manila aims to develop global citizens. The school caters to students from preschool to Grade 12 and also offers the International Baccalaureate program for its 11 th and 12 th -grade program.
Location: University Park, 38th St, Bonifacio Global City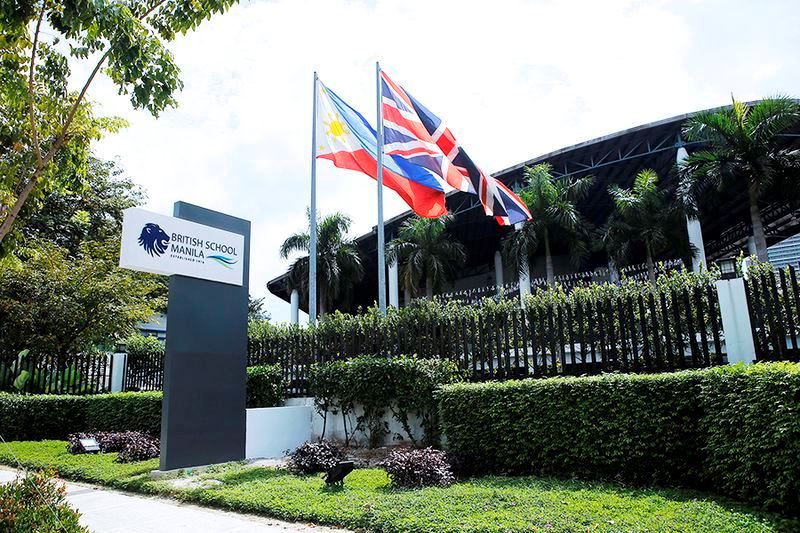 The British School Manila
Established in 1976, The British School Manila is the oldest international school that offers British education. The school provides an adapted form of the British National Curriculum and International Baccalaureate for children ages 3 to 18.
Location: University Park, 36th St, Bonifacio Global City
SHOPS
S&R Membership Shopping
Whether you are craving for some food or shopping for homewares on sale, S&R Membership Shopping has got you covered. S&R offers a wide variety of local and international products in packages that give the best bang for your buck.
Location: 32nd Street, 5th Avenue, Bonifacio Global City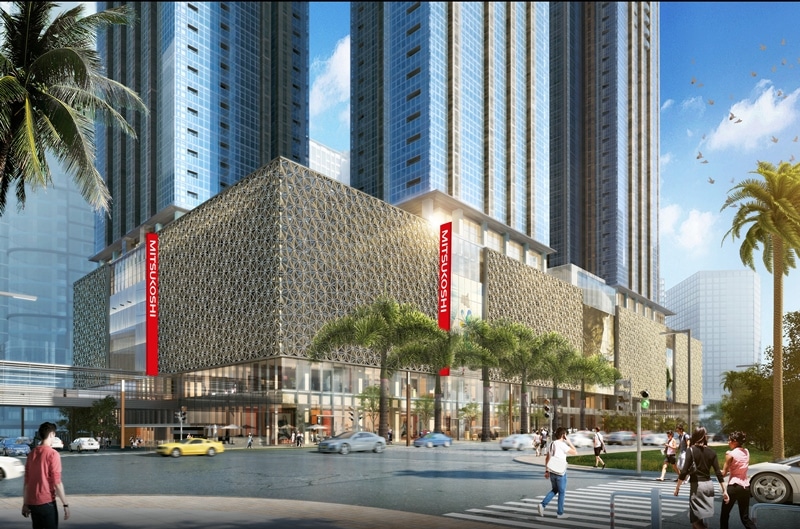 Mitsukoshi
Discover a unique Japanese shopping experience with the first Mitsukoshi in the Philippines. Opening in 2021, Mitsukoshi will feature well-curated Japanese homegrown brands, authentic Japanese restaurants, and its signature supermarket.
Location: 8th Avenue, corner 36th St, Bonifacio Global City
The Shops at Grand Central Park
Inspired by the sophisticated 5 th Avenue of New York, The Shops at Grand Central Park is all about chic shopping experiences. Poised to transform the shopping prospects of BGC, The Shops at Grand Central Park will feature stylish boutiques, quaint shops, and sumptuous dining.
Location: 7th Avenue cor. 36th and 38th Streets., Grand Central Park, North Bonifacio Global City
HOSPITAL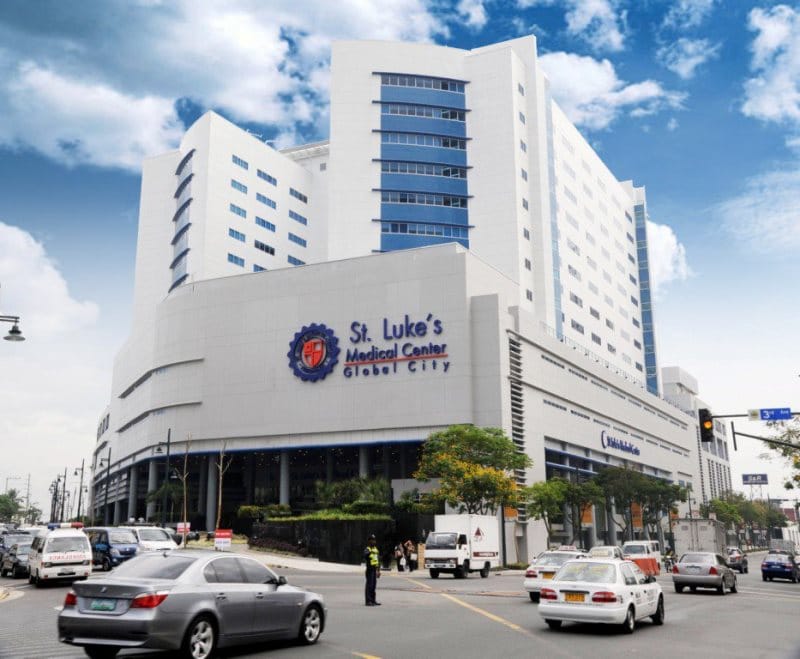 St. Luke's Medical Center – Global City
Recognized as one of the best hospitals in the world, St. Luke's Medical Center is a multi-specialty hospital complete with state-of-the-art facilities and top-notch doctors. In 2014, it was cited as one of the 20 Best Hospitals Worldwide by the Diplomatic Council, a global think tank with consultative status to the United Nations.
Location: Rizal Drive cor. 32nd St. and 5th Avenue, Bonifacio Global City
CHURCH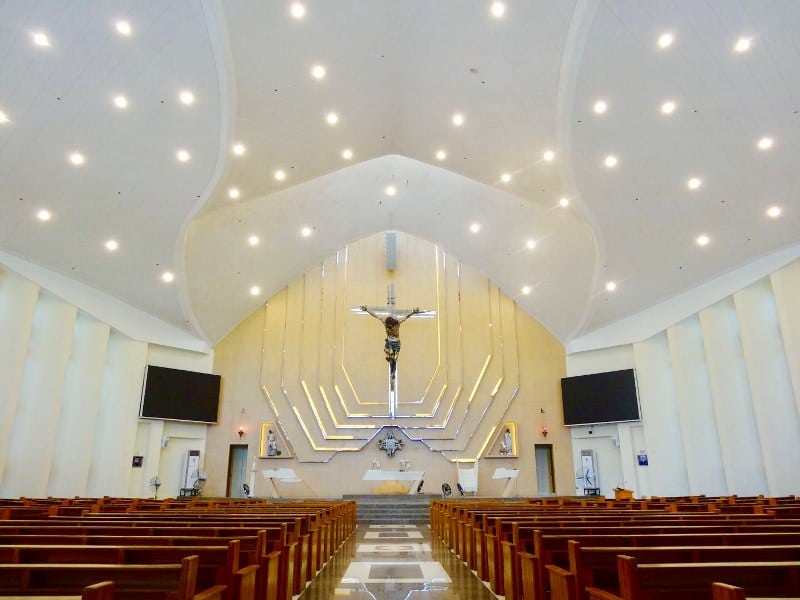 St. Michael the Archangel Parish Church
St. Michael the Archangel Parish Church is a large beautiful church on the northern edge of Bonifacio Global City. The church holds masses in English and Filipino to cater to both locals and expatriates alike.
Location: 39th Street corner 10th Avenue, North Bonifacio Global City\
RECREATION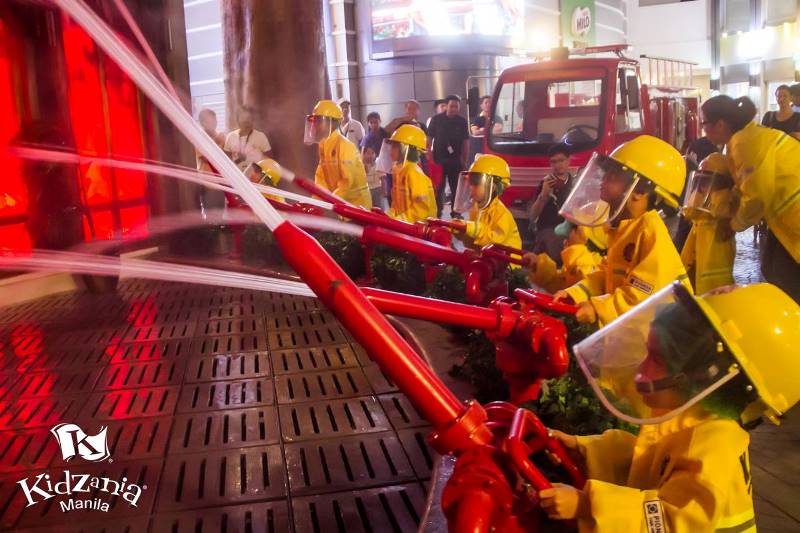 KidZania Manila
More than just a playground, KidZania Manila is a kid-sized city with over 100 role-playing activities that give children a glimpse of the adult world. Children ages 4 to 17 can experiment at being bakers, doctors, pilots, or radio hosts for a day.
Location: 11th Avenue, Bonifacio Global City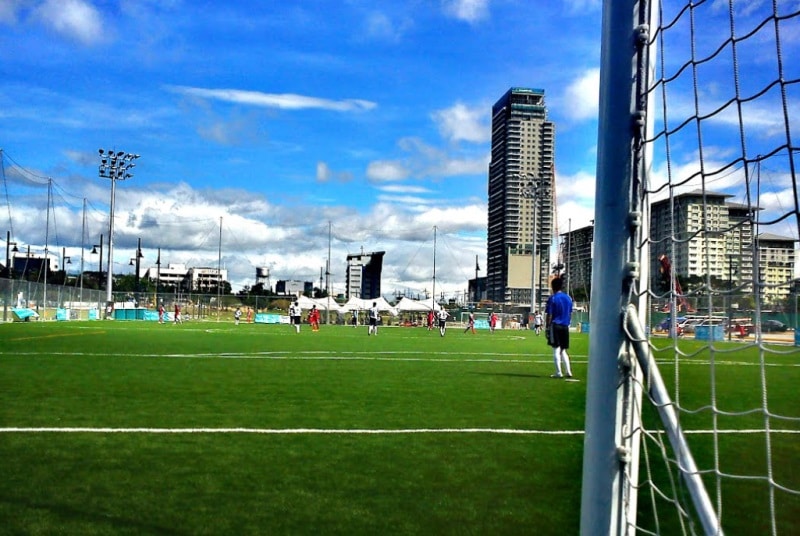 Turf BGC
Fancy a game of football? Call your buddies to Turf BGC, the country's first-ever artificial football turf. Turf BGC is a FIFA-standard community football field made of ternate yarn for a grass-like surface. The field also has a powerful lighting system so you can play even late at night.
Location: 9 th Avenue, Bonifacio Global City
RESTAURANTS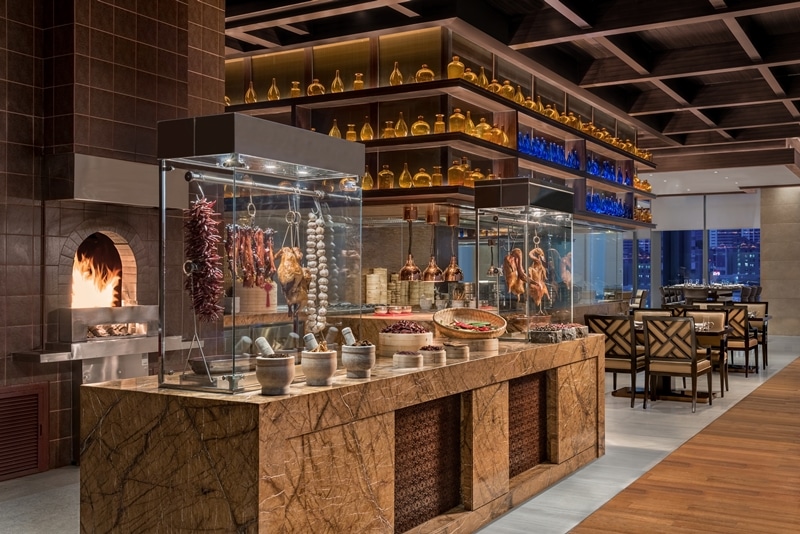 No. 8 China House
With a team of seven chefs from China, No. 8 China House serves some of the most authentic and best-loved Chinese specialties in the city. The Peking Duck, Chinese Barbeque, Dim Sum, and other dishes are prepared before your eyes in open kitchens and live stations that represent the upbeat Asian hustle and bustle.
Location: 5/F Grand Hyatt Manila, 8th Avenue corner, 35th St, Bonifacio Global City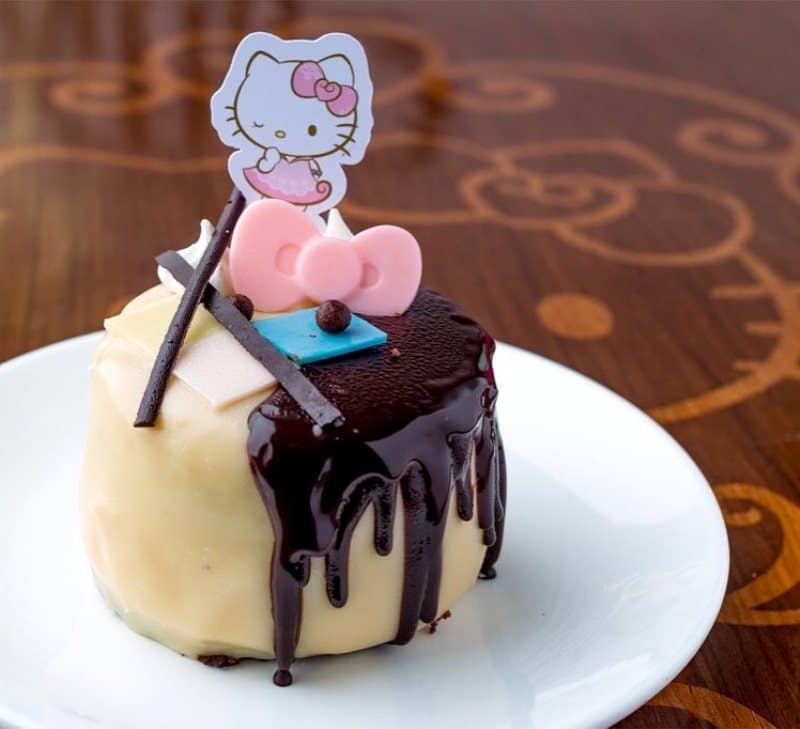 Hello Kitty Café
Dreams do come true for Hello Kitty fans at Sanrio's first Hello Kitty Café in the Philippines. Dolled up in French-Mediterranean royalty decor, the restaurant will bring out the kawaii princess in you. The menu features Hello Kitty-inspired dessert and savory French meals perfect for fans and non-fans alike.
Location: 3/F Uptown Place Mall, 36th Street Corner 9th Avenue, Bonifacio Global City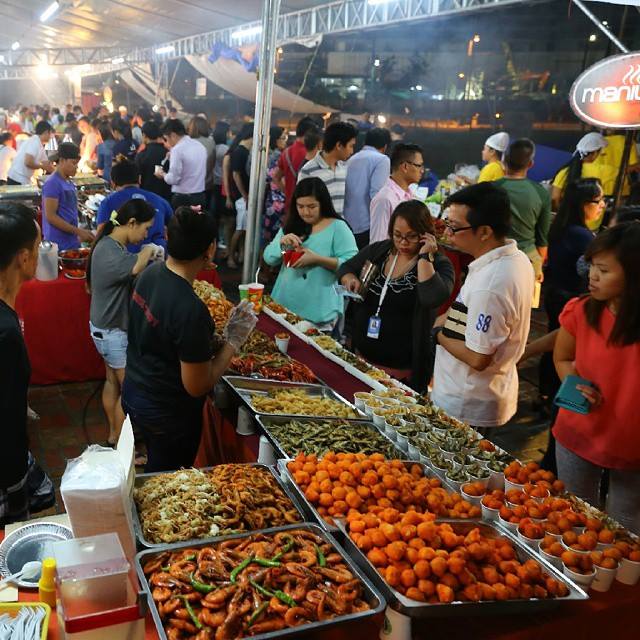 Mercato Centrale
Though they are only open Fridays and Saturdays from 6:00 PM to 3:00 AM, Mercato Centrale always draws large crowds every time. Midnight Mercato features a wide variety of street food and around the world favorites, such as cheeseburgers, takoyaki, kakanin, and ice cream with weird flavors.
Location: 34th Street corner 8th Avenue, Bonifacio Global City
BARS AND PUBS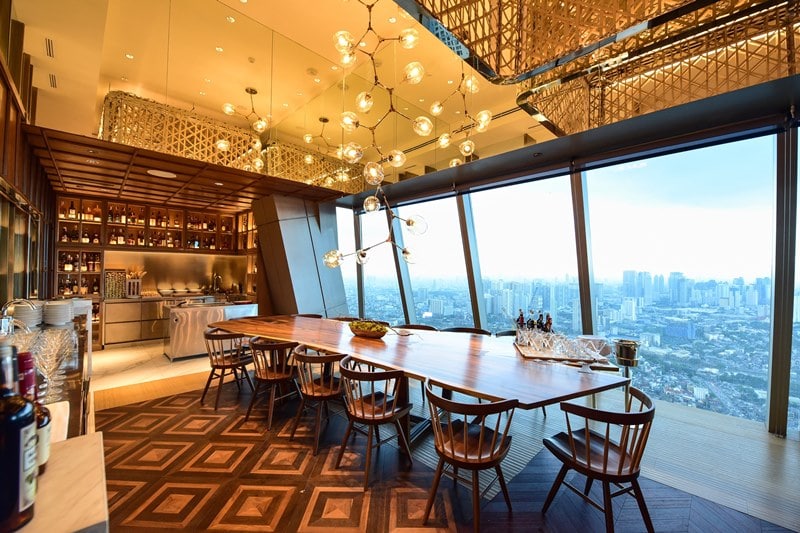 The Peak
Nestled on top of the tallest building in the country, The Peak elevates the usual bar scene to the highest level. The Peak is a fusion of a grill restaurant, speakeasy, whiskey bar, and a music lounge, to take you from dining to drinks, to a one of a kind experience of the high life.
Location: 60/F Grand Hyatt Manila, 8th Avenue corner, 35th Street, Bonifacio Global City
Skinny Mike's Sports Bar
Open 24 hours a day, Skinny Mike's Sports Bar is the place to be to catch up on your favorite NFL games. Skinny Mike's has several 42-inch LCD TVs so sports fans can watch the latest games while enjoying sizzling sisig and cold beer with friends.
Location: 32nd Street corner Justice Drive, Bonifacio Global City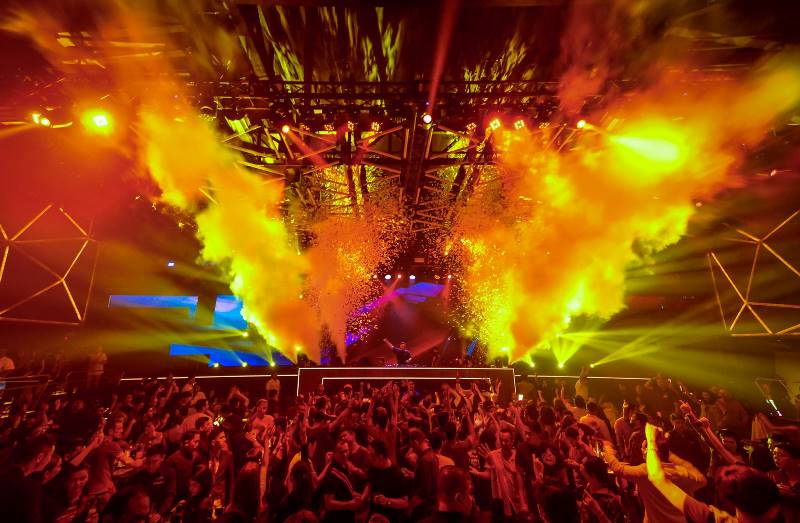 The Palace
With 5 distinct superclubs namely Revel, XYLO, The Island, Yes Please, and B.A.D., The Palace Manila is the biggest and hottest entertainment complex in Manila.
Location: 11 th Avenue corner 38 th Street, Uptown Bonifacio, Bonifacio Global City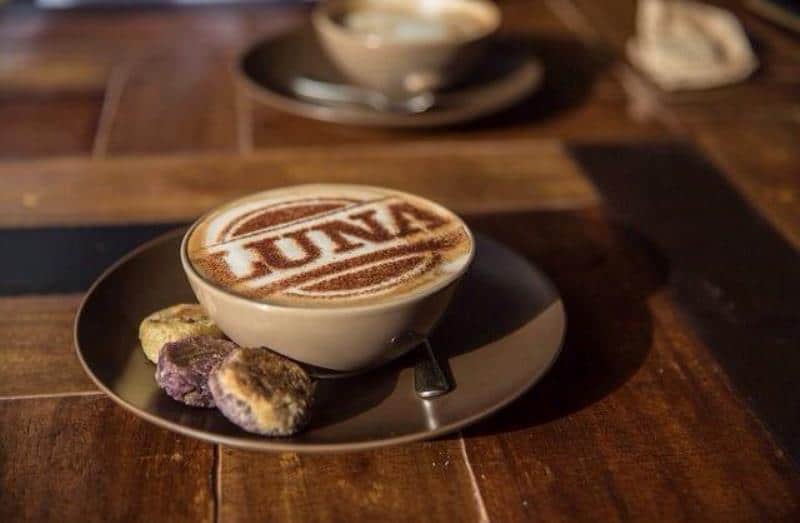 Luna Specialty Coffee
Luna Specialty Coffee is a proudly Pinoy-themed café known for its unique brews and creative Filipino food. Patrons of this cozy little café flock here for exquisite coffee and bestsellers Bangus Pandesal, Tuyo Penne, and Bacon-Style Tapas.
Location: G/F NAC Tower, 32nd Street, Bonifacio Global City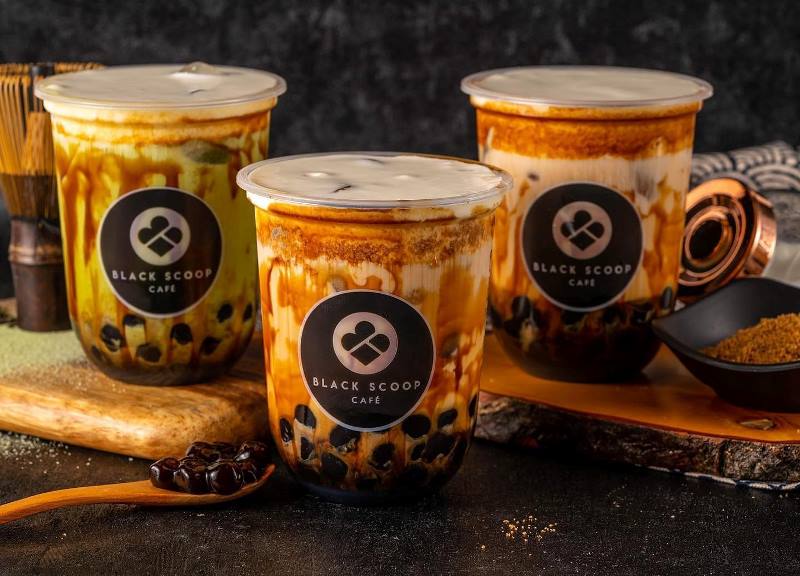 Black Scoop Creamery
Black Scoop is best known for one genius creation: the milk tea soft-serve. Their famous Pearl Milk Tea Soft-Serve comes in four flavors: wintermelon, okinawa, caramel, and chocolate. Aside from their bestselling milk tea soft serve, people also love the cozy and Instagram-worthy interiors.
Location: 9th Avenue, Bonifacio Global City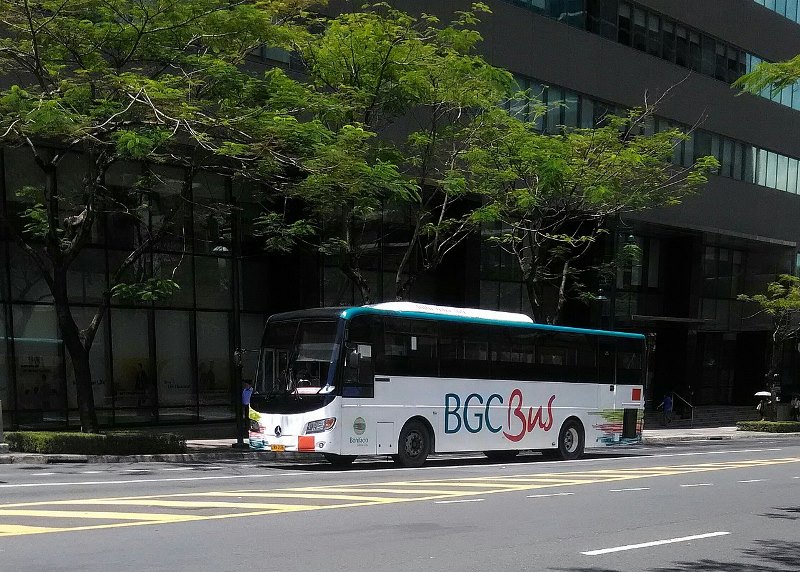 TRANSPORT
If you want to ditch your car for a change, BGC has buses to get you to the main points of the city. For a northern exploration, BGC Bus has a North route that runs through stations at Park Triangle, BGCTurf, Uptown Mall, and other landmarks in North BGC. The North route runs Monday to Friday from 6:00 am to 10:00 pm.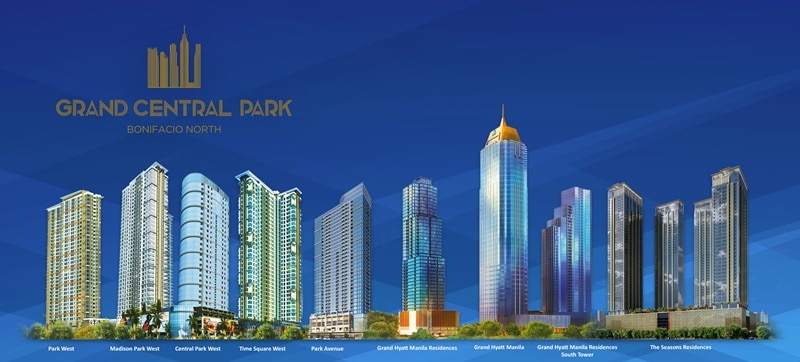 Inspired by New York City, Federal Land's Grand Central Park (GCP) is a 10-hectare illustrious community rising in North Bonifacio Global City. Featuring grand spaces to live, work, and shop in style, Grand Central Park is a masterfully planned township poised to be an architectural marvel anchored by the iconic Grand Hyatt Manila.
Interested in a Grand Central Park home? Email invest@federalland.ph for more details.