May 16, 2019
15 Cool Things You Will Love In Quezon City

From 1948 to 1976, Quezon City was the capital of the Philippines.  Manuel L. Quezon, the second President of the Philippines, founded the city as the new national capital after World War Two. Today, Quezon City stands as a vibrant city bustling with commerce, culture, and education.
From its rich history to entertainment and nature, here are 15 cool things to see and do in Quezon City.
What to Do in Quezon City
1. Bird watching at La Mesa Nature Reserve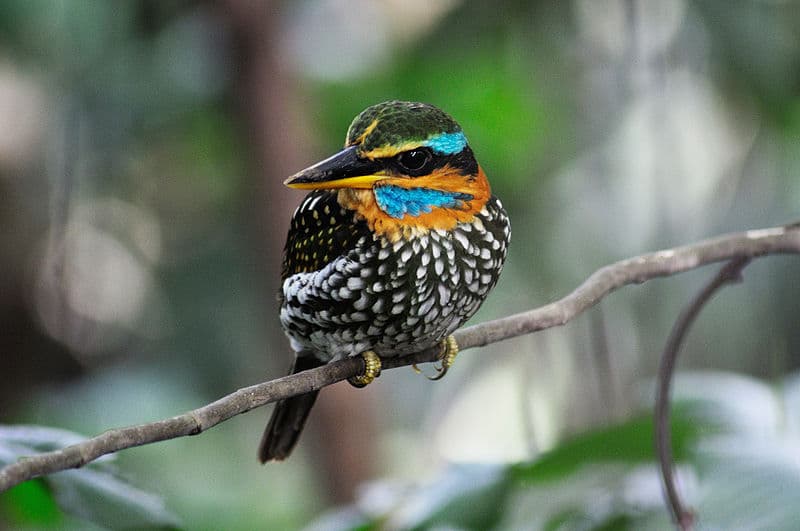 Photo via Wikimedia Commons
Bird enthusiasts will be happy to know that there is a bird hot spot in Quezon City.  Spanning 2,659 hectares, the La Mesa Nature Reserve is the last rainforest in Metro Manila.  It is home to wide variety of bird species endemic to the Philippines and migratory birds from Taiwan and Japan. Avid bird watchers can hike the forest nature trails and see Black-crowned Night Herons, Ospreys, Spotted Wood Kingfishers, Lowland White-eye, Golden-bellied Flyeaters and others.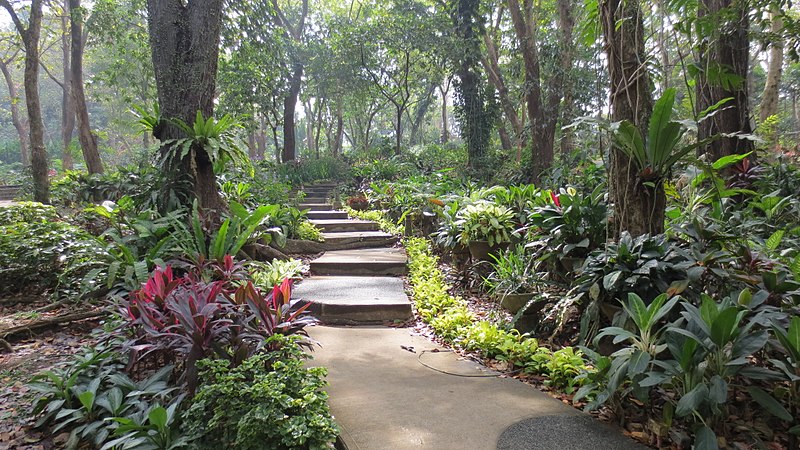 Photo via Wikimedia Commons
For a more relaxed bird watching, there is the La Mesa Eco Park, a public park at the southern boundary of the reservoir. Keep your eyes peeled for Red-bellied Pitta Pitta, Emerald Dove Chacophaps and the rare Ashy Ground Thrush along the forest path and spillways near the parking areas.  You can also enjoy other activities in La Mesa Eco Park like picnic, swimming, hiking, zip-lining and more!
2. Zumba at Quezon Memorial Circle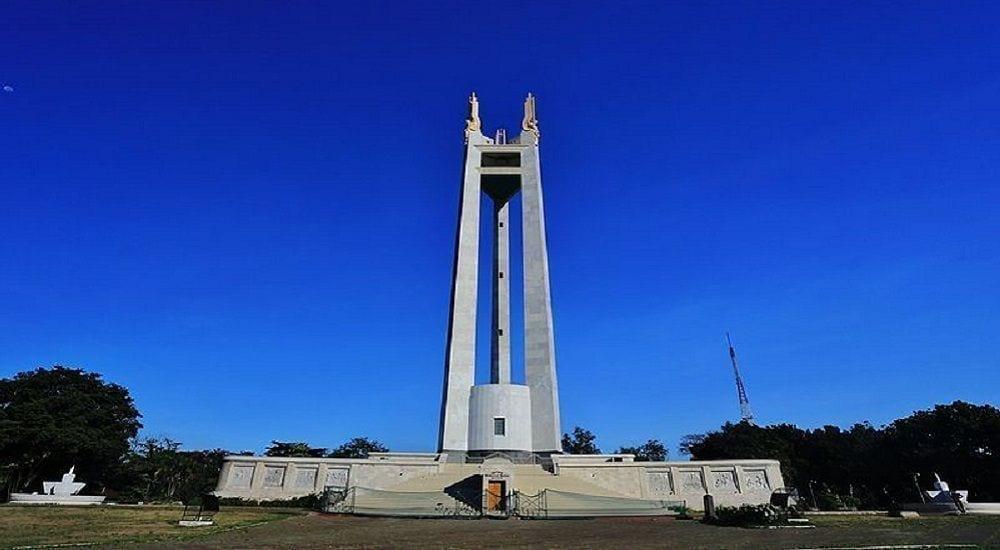 Photo via ZenRooms
Iconic for its triangular art-deco monument and the Elliptical Road surrounding it, the Quezon Memorial Circle is a national park at the city's center.  The park offers a little bit of everything like a free morning exercises, free Zumba, Dance of the Water Fountain, ballroom dancing classes, picnic grounds, bikes for rent, an orchidarium, a children's playground and a small amusement park at Circle of Fun
Did you know?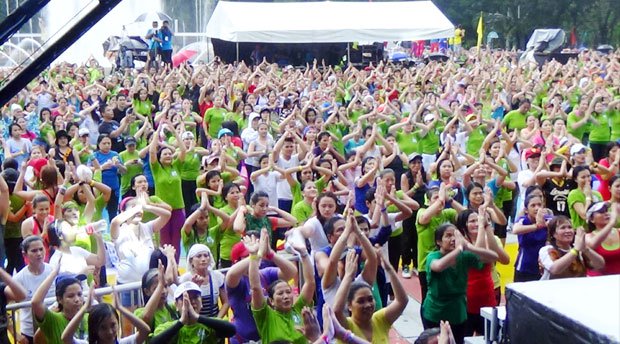 Photo via Inquirer.net
In 2014, Quezon City attempted to break the largest Zumba class world record.  The event attracted 10,000 zumba enthusiasts, however the heavy rain and inaccurate tagging of participants botched the attempt. Camarines Sur now holds the record of the largest Zumba class with 13,350 participants during the province's Kaogma Festival in 2018.
3. Animal Rescue At Ninoy Aquino Parks And Wild Life Center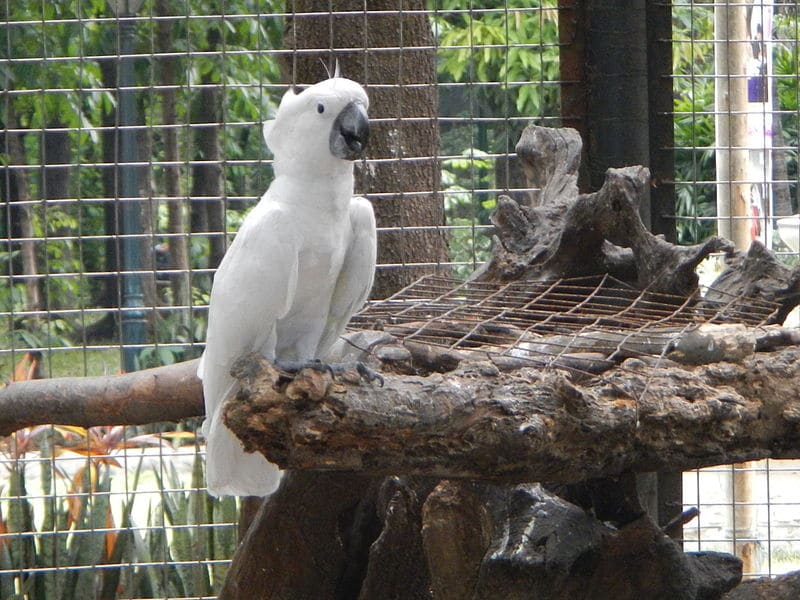 Photo via Wikimedia Commons
Across the Quezon Memorial Park is the Ninoy Aquino Parks and Wildlife Center.  The park simulates a natural forest setting to serve as a rehabilitation facility for the rescued animals before they are set free to their natural habitat.  Aside from the rescue center, the park also features a lagoon, an aquarium, a children's playground, a botanical garden and picnic grounds among others.
4. Lechon at La Loma
Photo via Quezon City Government
Dubbed as the Lechon Capital of the Philippines, the La Loma district in Quezon City is the place to be for some crispy and juicy roasted suckling pig.  The district is lined up with restaurants open 24/7 to cater to all your lechon needs like birthday parties, special celebrations or just plain old lechon craving.
5. Food Crawl at Maginhawa St.
If you cannot decide where to eat, you can never go wrong with the many restaurants of Maginhawa St.  The Maginhawa St. in Diliman is a foodie's dream come true with almost a hundred hole in the wall restaurants in one long street.  They have Italian trattorias, French pasta, Japanese ramen, Chinese dimsum, Middle Eastern grill, Mediterranean kebab, Lebanese shawarma, American steak, Tex-Mex nachos, Indonesian ayam goreng, Thai tom yum goong, Vietnamese spicy noodles, Indian curry, European bistro, Filipino street food, healthy vegetarian options, meat-lover's comfort food, icy desserts, board game cafes, Instagram-worthy food parks, and more!
Protip: make sure to bring your food buddies and come in a group to try more restaurants for a less.
6. Comedy at South Triangle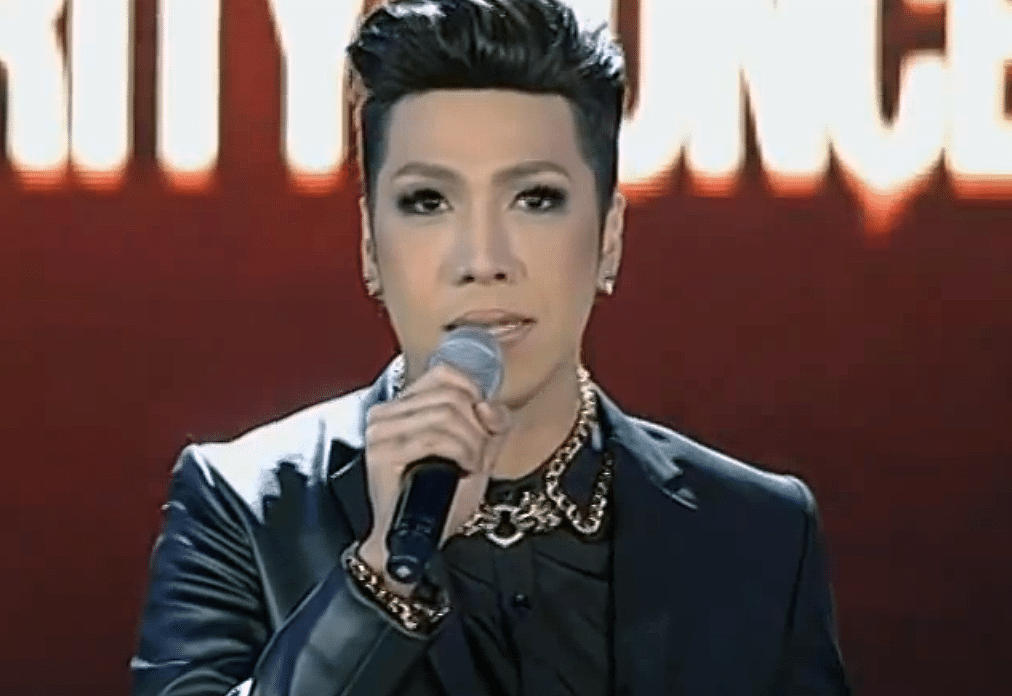 Photo via Flickr
If laughter is the best medicine, then the South Triangle area in Quezon City has the best hospitals in the city.  The streets of South Triangle have the funniest comedy bars that can cure away your boredom, loneliness and monotony with just one appointment. There are five comedy bars to choose from.  Popular comedy bars Laffline, Punchline, Klownz and Zirkoh boasts of famous comedians and celebrities as part of their lineup.  While the comedy and sing along bar Music Box is famous for upholding their mission of honing the skills and talent of starting comedians.  Their most famous alumni include Pokwang, Arnel Ignacio and Ai-Ai Delas Alas.
Did you know?
Vice Ganda got his stage name from the owner of Punchline.  His original moniker, Vice, was too short for the comedy bar's marquee so the owner added Ganda for that extra appeal.
7. Higher Learning at the Top Universities
Manila may have many universities under the University Belt, but Quezon City is home to the country's top two universities: University of the Philippines in Diliman and Ateneo De Manila University in Katipunan Avenue.  From famous TV personalities to savvy businessmen to national artists and presidents of the Philippines, UP and Ateneo produced some of the best minds the country has ever seen.
Quezon City is also the home of the main campus of Philippine Science High School. PSHS or "phisci" is a specialized public high school system that offers scholarships to those gifted in the math and sciences.
8. Social Change at PETA Theater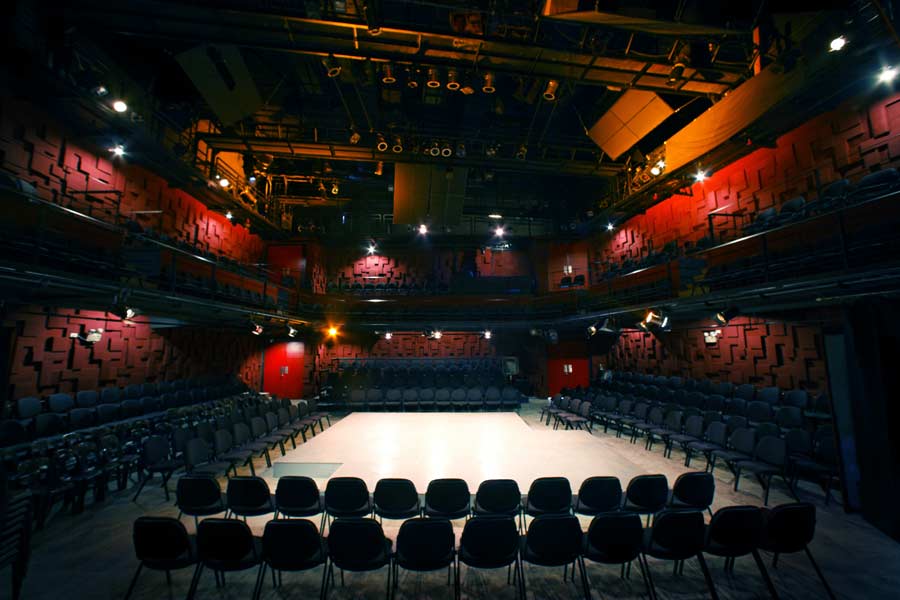 Theater lovers out there will be glad to know that Quezon City is the home of the outspoken and daring PETA Theater.  Known for having a heart for social change, PETA Theater stages comedies, musicals, dramas and various performances that help raise awareness of social issues.  Notable plays shown in PETA Theater are Rak of Aegis (2018, 2014), Caredivas (2017), and Batang Rizal (2007).
9. TV & Film at City of Stars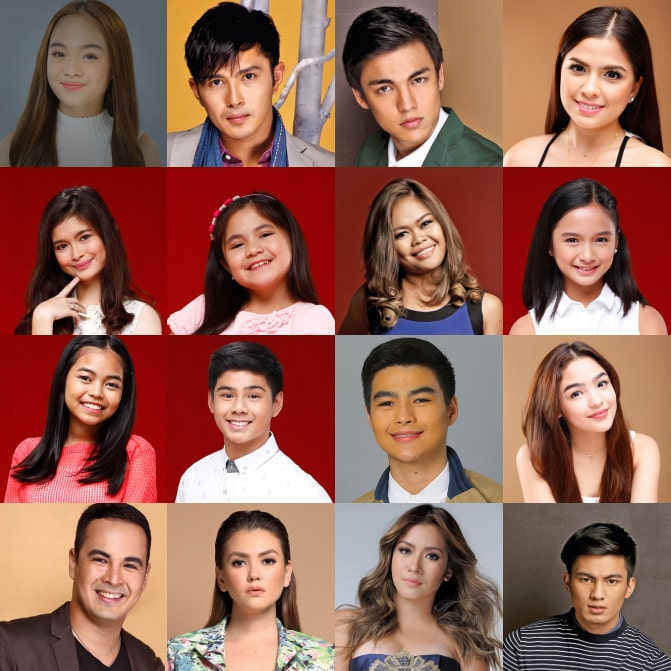 Photo via ABS-CBN Star Magic
Quezon City is a hotbed of arts and creativity.  In the 50s, the city is called "Hollywood of the Philippines" for hosting the "Big Four" of film industry: Sampaguita Pictures, LVN Pictures, Premiere Productions and Lebran International.  Between the four studios, they produced 350 films a year and established the Philippines as a major filmmaking center in Asia.
Though the four studios have closed their doors, Quezon City still remains the home of media giants.  Today it is dubbed as the "City of the Stars" due to major broadcasting networks such as ABSCBN and GMA Network, RPN, INCTV, PTV, UNTV, Net 25 and IBC have their headquarters in the city.  Quezon City also has the highest concentration of celebrity residents due to the nearby broadcasting networks.
Did you know?
The Philippines has their very own Walk of Fame in Eastwood City, Libis.  Patterned after the Hollywood Walk of Fame, the Walk of Fame Philippines honors media personalities that made notable achievement in these six categories: Movies, Television, News and Public Affairs, Radio, Music and Theater.
10. Retail Therapy at Supermalls

Quezon City is host to a number of malls and shopping places.  For the usual shopping needs, there are SM City Fairview, SM City Novaliches, SM City North EDSA, Trinoma Mall, Landmark Trinoma, Ayala Malls Vertis North, Ayala Fairview Terraces, Fisher Mall, UP Town Center, Robinsons Magnolia, SM City Sta. Mesa, Gateway Mall, Ali Mall, Robinsons Galleria and more.
For the classy signature brand stores, there is the Eastwood Mall at Eastwood City in Bagumbayan.
For the bargain-hunting experience, there is the Dapitan Arcade at Kanlaon St. corner Dapitan, and Cubao Expo Araneta Center in Cubao.
11. DIY Mechanics at Banawe St.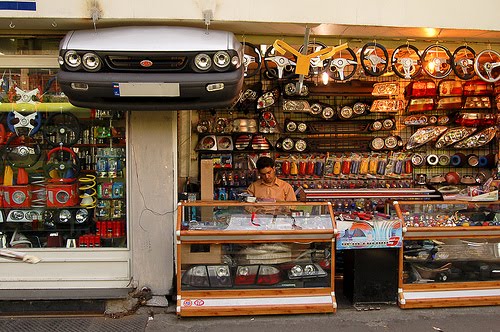 Photo via Quezon City Government
Banawe Street in Quezon City is the hub of car parts and accessories.  You can get a new headlight, a new sound system, floor mats and car paint for a fraction of your car dealer' price.
Protip:   You can haggle the prices but be sure to be kind and friendly to the store clerks and mechanics because they can give you better price.  And if they do not carry the part you need, they can make a few calls to their other stores and have it delivered to you.
12. PC Build at Gilmore IT Center
Considered as an IT shopping mecca, Gilmore St. in Quezon City is dotted with an assortment of stores offering computer hardware, software and accessories in competitive prices. Most stores are located in Gilmore IT Center, a four-story IT shopping mall that serves as a one-stop shop for all office, personal and gaming needs.
Protip:
LRT remains the easiest way of going in and out of Gilmore Street.  However, security guards sometimes ask to search your purchases for security inspection.  If you are buying in bulk, you can avoid this by hailing a taxi or booking a Grab car.
13. Weddings at Sto. Domingo Church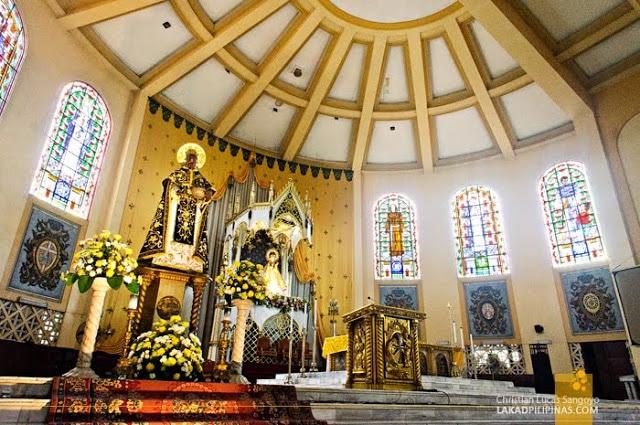 Photo via Quezon City Government
The Santo Domingo Church along Quezon Avenue is one of the favorite churches of brides and brides-to-be.  It is made in Spanish modern style with Romanesque and Gothic designs that gives it large space and tall ceilings.  The church also features dome murals, stained glasses, and bas relief façade, ideal for vivid wedding photos.  The long aisle gives brides a long dramatic walk to the altar.
14. History at EDSA Shrine
If you think history is made in distant provinces, you will be pleasantly surprise to know that the monuments around the city are concrete manifestations of our history.   The Cry of Pugad Lawin Shrine in Project 8, Quezon City immortalizes the time when Andres Bonifacio and 1000 katipuneros tore their cedulas as a sign of rebellion against the Spaniards.  Tandang Sora, the Mother of Katipuna, is interred in her shrine along Banlat Road in Tandang Sora, Quezon City.
In recent history, The Shrine of Mary, Queen of Peace at the intersection of Ortigas Avenue and Epifanio de los Santos Avenue (EDSA) saw history happen when it became the site of the People Power Revolution of 1986. For three days, people stood in front of tanks and offered flowers to soldiers in a campaign of civil resistance against the Marcos dictatorship.
Did you know?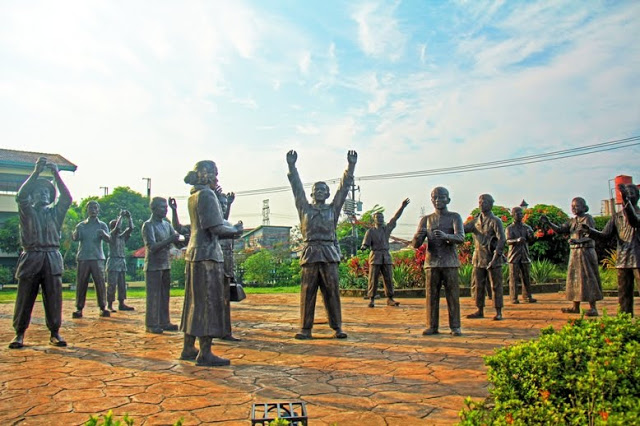 Photo via Quezon City Government
The Cry of Pugad Lawin is commemorated every last Monday of August as National Heroes' Day.

15. Grand Homes
Quezon City is also known for the stately mansions of the prominent families who migrated from Manila when the capital was moved to Quezon City.  They are the political leaders, the wealthy merchants, and the landed hacienderos. Noteworthy mansions that still stand today are President Manuel Quezon's vacation house now turned Heritage House and Iglesia ni Cristo founder Felix Manalo's house now a pilgrimage site.
Through the years, Quezon City evolved to keep up with the needs of a modern family.   As the picturesque mansions age and get replaced by new condominium communities, Quezon City retains its affluent atmosphere, now with a modern and vibrant vibe to match.
Live In This Bustling Metropolis
As Quezon City progresses to be the capital of entertainment, business, and art, potential residents can take advantage of moving into the long admired address with Federal Land's newest condo for sale in Quezon City, Valencia Hills –  Tower E.   Designed with the modern and classic in mind, Valencia Hills – Tower E is a charming residential enclave in the quaint part of Quezon City.   Valencia Hills celebrates the convenience of modern living within the quiet part of the capital.  It is an ideal home for families, retirees, and professionals looking for peace and quiet in the bustling city.