Artist's perspective of The Seasons Residences 3-bedroom unit living room.
Discover Federal Land, Inc.'s newest innovative residential development and its first-in-the-Philippines Mitsukoshi Mall
MANILA, Philippines — Known for its technological advances and ingenious innovations, Japan has become synonymous to high-quality living marked by comfort, convenience and functionality. Reasonably so, Filipinos have always considered Japanese culture with utmost esteem. Soon, however, traveling out of the country will no longer be necessary to experience the Japanese way of life because Filipinos can own a piece of Japan in the thriving metropolis of Bonifacio Global City.
Real estate developer Federal Land, Inc., together with Nomura Estate Development Co., Ltd., and Isetan Mitsukoshi Holdings, Ltd., presents a four-tower residential building inspired by the four seasons of Japan, with a four-storey mall on the lower floors to offer multiple homegrown and international Japanese brands. Aptly called The Seasons Residences, this development is fusing Filipino hospitality with Japanese design efficiency, thus welcoming discerning homeowners to an elevated standard of condominium living in the city.
1. Developed by the best in the world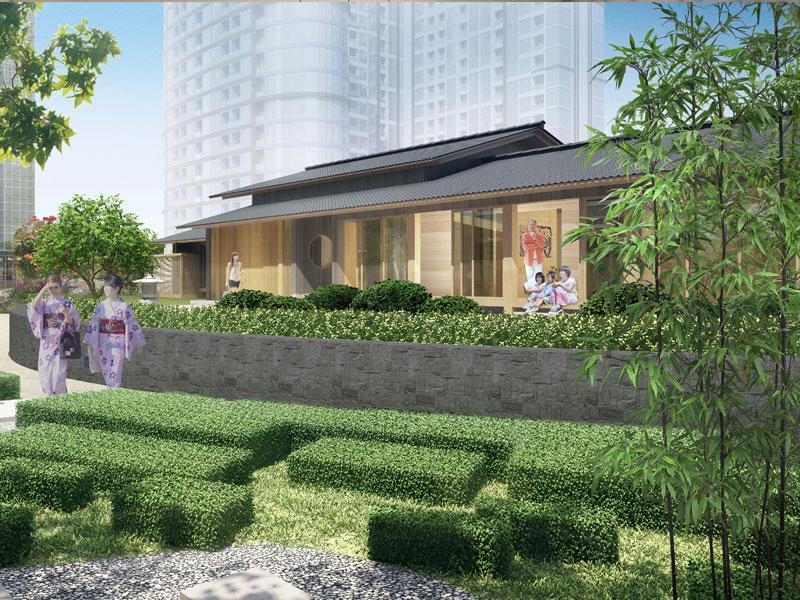 Artist's perspective of The Guest House at The Seasons Residences.
In aiming to set a new global standard in the real estate industry, Federal Land partnered with two prominent international developers. One of which is Nomura, an expert on design efficiency that offers harmonious, innovative, and technology-led homes and facilities. The other is Isetan Mitsukoshi, one of Japan's largest department store groups. With over 24 retail fronts across Japan and 38 on international shores, it now enters the Philippine market with the launch of Mitsukoshi Mall in The Seasons Residences. The four-storey space is set to become a world-class destination for dining, leisure, shopping and entertainment.
2. Features a shopping and dining destination for all things Japanese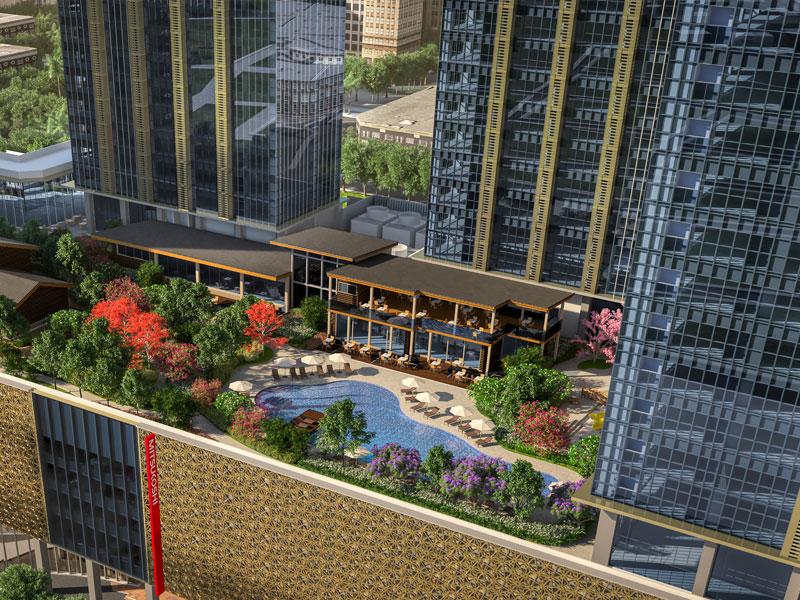 Artist's perspective of The Seasons Residences amenity deck.
The Mitsukoshi Mall introduces Japanese-style living in the city. An entire floor will be dedicated to Japanese food as it houses a food hall with premium authentic restaurants and a supermarket carrying a wide array of high-quality goods including sweets and fresh items. Another floor will be all about beauty as it features endless options for Japanese cosmetics, fragrances, and beauty-related services. Aiming to delight shoppers from different age groups, it also has distinct areas for families with young children, such as the Kids and Nursery Room, where parents can care for their toddlers and babies in between rounds of shopping.
Read more: Philstar