September 19, 2022
A much-awaited celebration for Johnny Litton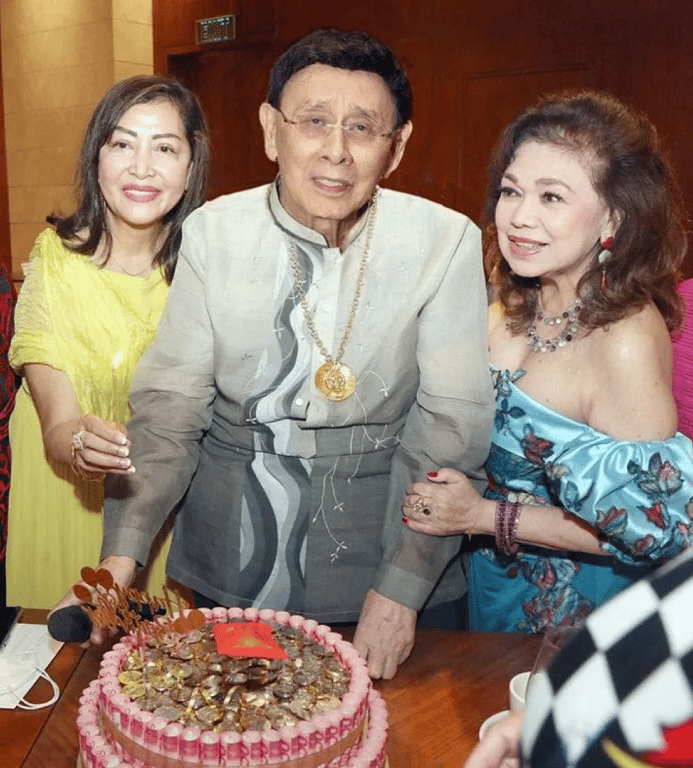 The past few years have indeed been tough for those whose love language is quality time, and beloved emcee and society staple Johnny Litton was no exception. Thankfully, he was finally able to celebrate his birthday in the presence of people he deeply cares about and those who love him back.
Held at the top-notch dining outlet The Grand Kitchen of five-star luxury hotel Grand Hyatt Manila in Bonifacio Global City, Taguig, the memorable event – a culmination of the hard work of Jayelles president Roselle Rebano with the generous support of Grand Hyatt especially Bonifacio Landmark Realty and Development Corp. President Hans Hauri and Grand Hyatt Manila general manager and area vice president Gottfried Bogensperger – was a celebration not just of Johnny's life, but also the numerous blessings that he and his family have received in the past few years.
The theme of the party was "A Women's Toast to a Ladies' Man" – the perfect description for a man who is known for encouraging and empowering women throughout his personal and professional life.
One thing that has always connected Johnny with his old and new loyal friends is their passion for humanitarianism and giving back. It's no surprise, then, that this connection between commerce and philanthropy was at the center of the celebration, as the event also doubled as a fashion show for a cause entitled The Vibrant Colors of Manila featuring real models in elegant and stylish creations of the country's top designers. Several guests were lucky to have won exciting prizes during the raffle. Those present also got to shop and purchase lovely items and products from Carmen Afzelius, Lilibeth Campos and Puressentiel. It was truly both a fun and meaningful event!
Read more: Manila Times Online – News