November 21, 2022
A new rising sun, with taste and of precision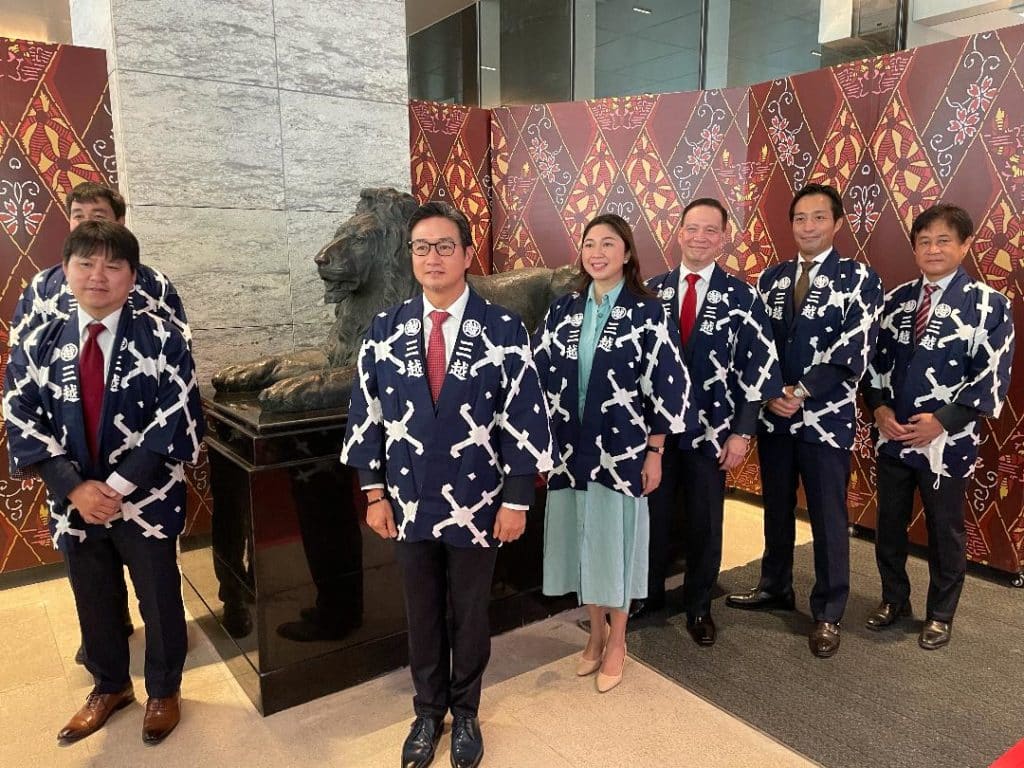 Any regular visitor to Japan with a taste for good food and fashion, will gush about the Japanese department stores and their Food Halls – traditionally in the Lower Ground or Basement 1 levels of the store. And when you're talking Japanese department stores, one of the grander names would be the Isetan-Mitsukoshi group. With a rich history that spans over three centuries, Mitsukoshi was among the first Japanese department stores that adapted to the Western concept, while improving on the format, and maintaining a strong Asian feel – which has resulted in its successful expansion to other countries.
The Mitsukoshi brand can rival Harrod's in London, Saks Fifth Avenue in Manhattan, or El Corte Ingles in Spain, as that global department store that sets a high standard and will be emulated by others. Federal Land, here in the Philippines, was well aware of this when as far back as eight years ago, discussions commenced on bringing the brand to the Philippines. And just in time for this year's holiday season, Mitsukoshi BGC is ready to open its doors to an anticipating public, at The Seasons Residences, BGC.
It's Federal Land, Inc., Nomura Real Estate Development Co. Ltd., and Isetan Mitsukoshi Holdings Ltd.. making this happen – Japan's well-loved brand now on it's soft opening, and giving the public a taste of what the potential is when you blend the best of Japanese retail sensibility, with the richness of the offerings that the Philippines can put on the table. There's always been a closeness between the two cultures, so it's just logical to have the two work together and become the anchor establishment of Federal Land's The Seasons Residences, and it's four towers of residential units.
For the history buffs out there, Isetan Mitsukoshi traces it's provenance all the way back to the Edo-period, and how in 1673, it began as a Kimono fabric Store. And that's precisely why The Seasons Residences will host one last Open House this year, that's themed a Kimono Christmas. It's Filipino culture and Japanese tradition finding common ground to celebrate – and this was held on November 19.
There was an event held to commemorate this Mitsukoshi BGC soft opening, and it was led by no other than Alfred Ty, Chairman of Federal Land Inc., and William Mirasol, President and CEO of Federal Land Inc., along with executives of both Nomura and Isetan Mitsukoshi, and graced by the presence of Taguig Mayor Lani Cayetano. A splendid lunch hosted by Prologue, with Japanese chef Hiroyuki Meno, was served after we were given a tour of what the mall will look like.
During said tour, I was struck by how this collaboration with Mitsukoshi is its own unique form of property development. Rather than go for a standard department set-up, which is what we would expect; Mitsukoshi will be managing the four-story mall area that will exist as the commercial area of The Seasons Residences.
Read more: Manila Bulletin Online – News