October 25, 2022
Almost anyone can cook Japanese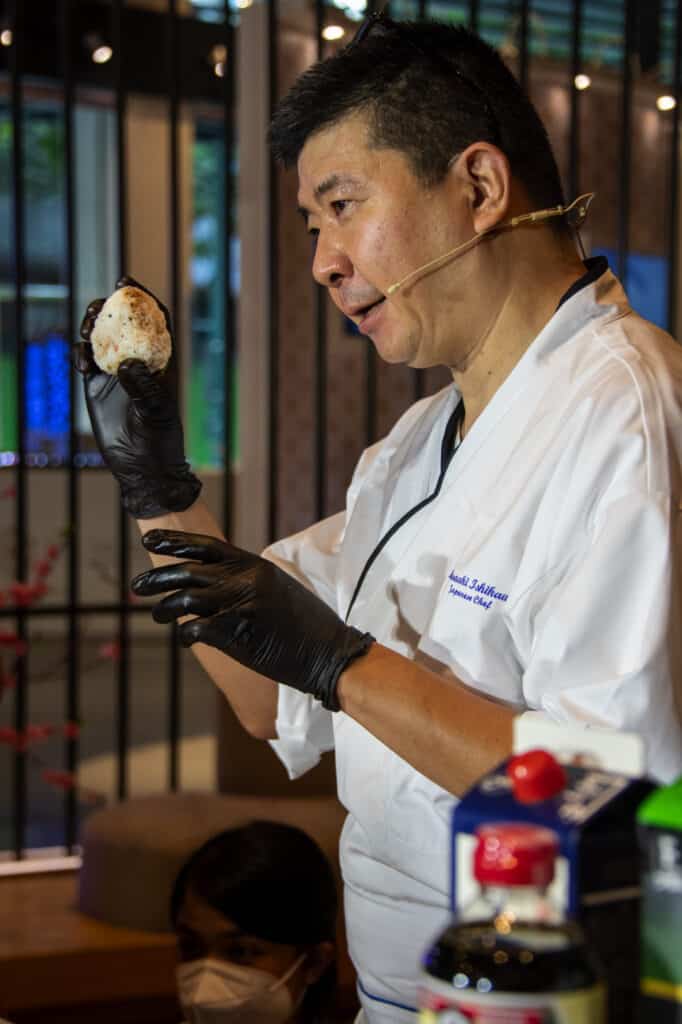 The Japan External Trade Organization, in its efforts to promote Japanese cuisine, drinks and food products, is holding a series of cooking demonstrations and tasting events dubbed as "Bringing Home a Taste of Japan." It is also offering the public easy, step-by-step Japanese food recipes.
From sushi to ramen, Filipinos' love for Japanese food continues. And as the food scene heats up, Japanese restaurants continue to open one after another to the delight of diners who can't seem to have enough of the cuisine's unique flavors, fresh and high-quality ingredients and nutritive value.
We often think that making Japanese food is best left to the experts. However, there are many easy recipes that Filipinos can prepare and enjoy at home using authentic Japanese ingredients. The Japan External Trade Organization or JETRO has made it their mission to promote Japanese food products through a series of events. One such recent series was dubbed as "Bringing Home a Taste of Japan."
Through this project, JETRO intends to raise awareness among Filipinos about Japanese food products, contribute to the increase in their import value and provide consumers and business owners with a deeper understanding of Japanese food ingredients. Ultimately, it is hoped that JETRO's efforts would create continuous growth in the demand for these authentic Japanese products.
The first even was held recently at The Seasons Residences Showroom in BGC. It showcased some of the finest food products from the Land of the Rising Sun through a cooking demonstration by Chef Masaaki Ishikawa. It was followed by a food-tasting event.
Ishikawa demonstrated how to create Japanese dishes within the comfort of your own kitchen using authentic Japanese ingredients. First, he created Kani Salad with Ozaki kani sticks, Ozaki Japanese mayonnaise and Ozaki tobiko, which is that bright orange flying fish roe we often see on top our sushi. Its crunchy yet soft texture goes perfectly well with rich, creamy Japanese mayonnaise.
Read more: People Asia Online – News