March 7, 2023
% Arabica Is Back In The Philippines And It's Opening In This Part Of BGC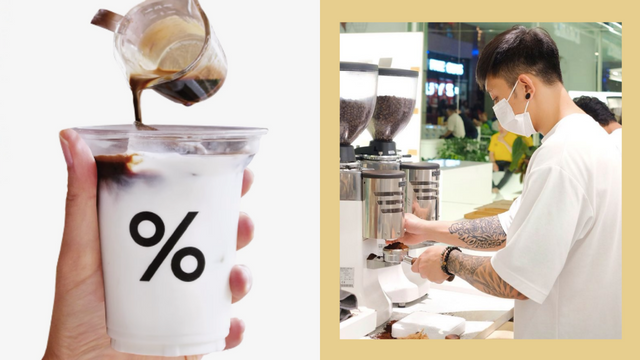 If you had any sort of abandonment issue when Japanese café % Arabica suddenly, without any notice, closed all of its stores in the Philippines back in January 2022, then let 2023 be a time for healing because % Arabica is officially opening again in the Philippines.
We know that that may not be news since % ARABICA Philippines did announce it will be returning to the Philippines early this year-with a "#bgc" in the caption to hint where it's opening, but here's an update: % Arabica is opening in Mitsukoshi Mall in Bonifacio Global City.
In an Instagram Reel, % Arabica announced they will be brewing soon in the new Mitsukoshi mall, the first Japanese-inspired mall in the country. The caption states, "We're thrilled to announce that we're opening soon at Mitsukoshi `BGC, the store that will take the lead in roasting your perfect cup of coffee in the country. We're about to brew with you soon, stay tuned!"
Isn't it the perfect fit? A coffee shop hailing from Kyoto finds its new home in a mall that houses other famous Japanese brands!
Read more: Yummy PH Online – News