December 16, 2022
Asian cuisine experience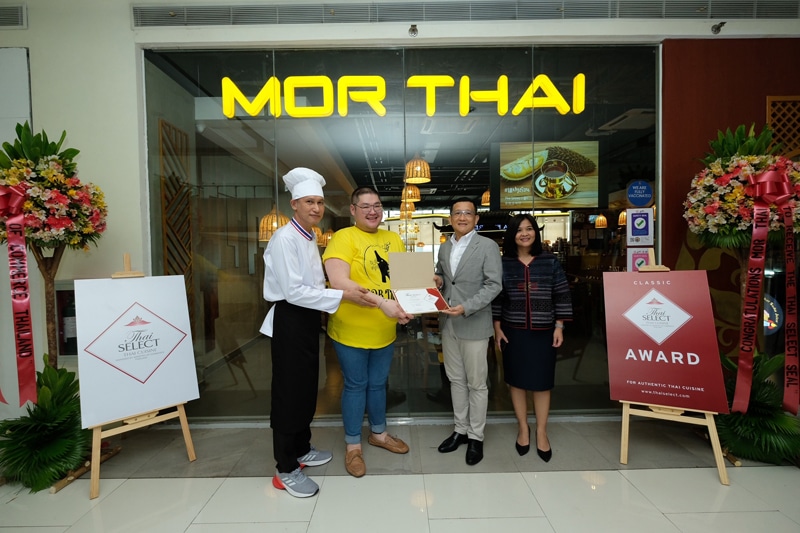 If you are in the mood for exotic flavors, the Metro Park community in Manila Bay Area is laden with many creative restaurants serving mouth-watering Asian menu in al fresco seating.
Choose from Filipino, Chinese, Japanese, Thai, Taiwanese, Singaporean, and Korean dishes at the Blue Bay Walk and Met Live malls in Pasay City.
Conti's and Crisostomo will serve you classic Filipino dishes in new style.
Fans of Chinese food will enjoy the Dynasty Teppanyaki Buffet with its assorted feast of tasty offerings.
A ramen/tsukemen franchise from Japan, Mitsuyado Seimen House of Tsukemen serves the authentic Japanese street vibe along with your bowl of ramen.
Mor Thai (shown in photo) is among the top places to dine on flavorful traditional Thai dishes.
If you are just looking for something easy and filling, you will enjoy the same 12-inch deep-fried chicken fillets Taiwanese love at Hot Star Large Fried Chicken.
Michelin Awardee, Tiong Bahru hawker stall expands to the Philippines with its first restaurant at Met Live.
Finally, live out your K-Drama dreams at Jang Geum Kitchen in Met Live. It serves Korean soul food in generous portions and has that authentic Korean mom-and-pop diner vibe.
Read more: Manila Standard Online – News