December 31, 2022
Businesses back on growth track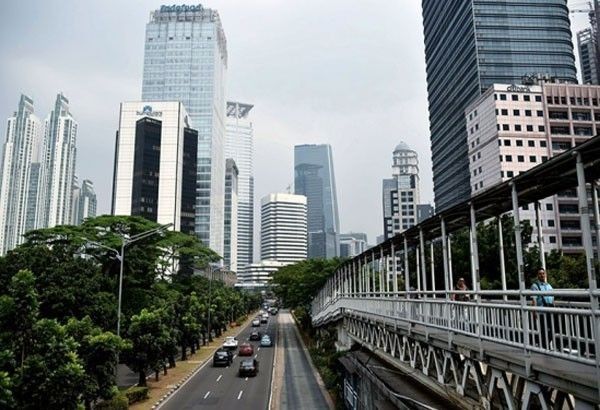 MANILA, Philippines— Manila in the time of COVID-19 was a page turner – it was an edge-of-your-seat story of horror, mystery, suspense and dark comedy all rolled into one.
Fast forward to 2022 and the pandemic now seems far back. Many of the country's businesses – from sprawling conglomerates to small and medium enterprises – have recovered even as the virus is still around.
A look at the latest financial performance of some of the country's biggest conglomerates showed remarkable numbers in the first nine months of the year.
Metro Pacific Investments Corp. (MPIC), for instance, reported a consolidated core net income of P11.8 billion during the nine-month period, up 25 percent from P9.5 billion a year earlier.
Most of MPIC's businesses, which include toll road operations, power, water, real estate, hospitals and light rail, posted strong volumes.
MPIC chairman Manuel V. Pangilinan said the company is on track to sustain double-digit growth for the rest of 2022 and achieve its core net income target for the year of approximately P14 billion.
Gokongwei-led JG Summit Holdings Inc. (JGS) likewise posted a core net income of P6.5 billion from January to September, an over 10-fold increase from the P600 million reported a year ago.
This was driven by significant improvement in the operating results of the company's consumer-facing businesses.
Its key subsidiaries in food, property and banking posted double-digit topline growth during the period, while JG Summit's airline business, Cebu Pacific, saw strong recovery as thegoernment eased travel restrictions.
JG Summit president and CEO Lance Gokongwei said the company's core businesses in food, airline, real estate and banking continue to benefit from the sustained strong demand brought about by the increase in economic activity and mobility.
This was despite the high inflationary environment.
Ayala Corp., the country's oldest conglomerate, for its part, reported a core net income of P23.9 billion, up 23 percent.
This was a result of higher earnings contributions from Ayala's property arm Ayala Land Inc., banking unit BPI and its telco giant Globe Telecom.
Overall, Ayala said it was because of the acceleration in overall economic activity.
"Our strong market positions in four of the five largest industrial sectors in the country have allowed us to capitalize on the re-opening of the economy to grow topline and core net income. Our largest publicly listed companies reported strong results, and the other companies in our portfolio are gaining traction and adding heft," said Ayala president and CEO Cezar Consing.
For the Ty Group, recovery is likewise strong and steady as GT Capital Holdings Inc. reported a 72 percent jump in its consolidated net income to P15 billion.
Core net earnings increased by 41 percent to P11.3 billion, driven by income contributions from GT Capital's banking arm Metropolitan Bank & Trust Company at P23.4 billion, Toyota Motor Philippines (TMP) at P4.4 billion and Federal Land Inc. at P4.2 billion.
GT Capital president Carmelo Maria Luza Bautista attributed this to the recovery momentum of the different businesses of the conglomerate.
"The recovery momentum of our businesses remained steady despite rising inflation, interest rates, and foreign exchange volatility. Strategic initiatives undertaken over the past years are now coming to fruition," he said.
Porperty arm Federal Land closed its partnership with Nomura Real Estate, while expanding its commercial retail space with the soft opening of Mitsukoshi BGC this month.
GT Capital's automotive arm, TMP has likewise increased its market dominance despite the global supply chain challenges.
"Overall, we remain confident that our core businesses will remain resilient as we face the macroeconomic headwinds into the coming year," Bautista said.
The overall economic recovery and companies' comeback from COVID-19, however, have yet to really convince stock market investors to park their funds in equities.
The market remains volatile but Philippine Stock Exchange president and CEO Ramon Monzon is optimistic that 2023 will see more companies and investors return to the market.
Since the start of 2022, the benchmark Philippine Stock Exchange Composite index (PSEi) is still down by 7.2 percent after a decline of just 0.2 percent last year.
Rizal Commercial Banking Corp. chief economist Michael Ricafort said this was largely brought about by the Russia-Ukraine war that led to higher global commodity prices earlier this year.
This is also the main source of elevated inflation in many parts of the world, he said.
Ricafort, however, is optimistic about the coming year.
"Other important economic growth drivers for 2023 and beyond would be the near record high overseas Filipino remittances (more than $35 billion per year) as well as record high exports and record high employment," he said.
Investors expect increased productivity in agriculture, manufacturing, tourism, and other priority sectors which would help the country achieve middle-income status in the coming years.