September 27, 2022
10 Tips for Throwing a Condominium Housewarming Party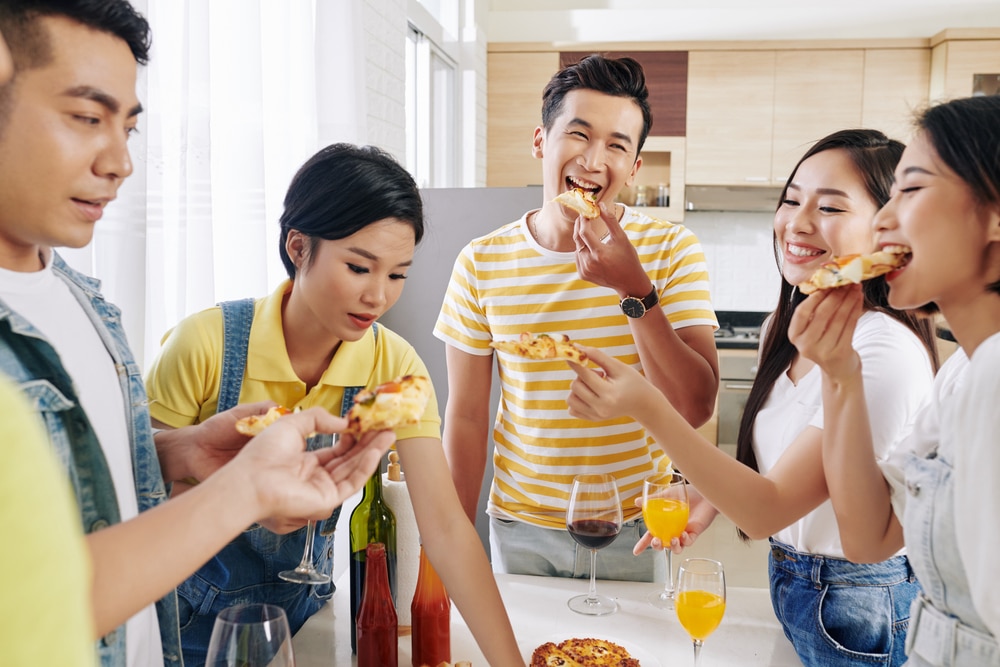 Moving into a new home can be exciting. This new chapter in your life is your chance to discover new perspectives, explore more sights, and meet new neighbors who can become your lifelong friends. Your neighbors are also the best people to help you ease into your new environment.
As such, connecting with them is vital once you move into your condo. One way to mingle with your new community is by throwing a housewarming party. Not only will it help you get to know your new neighbors better, but it will also help you make a good first impression on them. 
How to Throw a Successful Housewarming Party
Here are tips on throwing a housewarming party to help you gain friends in your condo community.
Create a guest list and invite your friends
It's best to keep your guest list short, as you don't want your condo to get too crowded. Invite neighbors on the same floor as you or those closest to your unit to foster a sense of community. You can also invite your friends and family to your new home.
Once you've determined your guests, inform them about the party a few weeks in advance so they can adequately plot their schedules. It is also helpful to include directions on how to get to your new abode. But if your condominium is located in prime locations in the city, getting there may not be an issue for most.
Designate the main party room
Ideally, your living room would be the best place in your condo to converse, play games, or eat meals with your guests. If you choose another space as your main party room, ensure your guests are aware of that, so they know which areas to avoid in your condo.
Once you've chosen your central space, turn on your air conditioner at least an hour before the party to make your guests feel comfortable inside your unit. Be mindful about the temperature, though, as getting many people in the same room together can make the room a little toasty.
Rearranging your furniture to make space
Condos can be a party-friendly space—all it takes is moving things around. For instance, push your sofa and coffee table against the wall in the living room to set up a temporary dining or play area. Alternatively, you can temporarily move some of your furniture to the other rooms for more space in the main party area.
You can also store housewarming gifts in your bedroom or guest room, so they're out of sight and not taking up floor space while your guests are still around.
Have fun but set some house rules
While housewarming parties are typically casual, you should still set some house rules so your guests can be more mindful of your space. For instance, you can keep certain rooms in your unit off limits. Then, remind your visitors to throw their trash properly so you can segregate them after the party.
Federal Land condos like The Grand Midori Ortigas and One Wilson Square have efficient systems for trash segregation. These condos have regular garbage collection from the unit door to keep trash from piling up. These features allow residents to practice proper waste management and environmental care.
Stick with finger food
Finger foods such as potato chips, sandwiches, and biscuits are great as they don't require plates and can be eaten while standing. They're also easier to prepare, pick up, and clean. Provide cocktail napkins and paper plates so guests can conveniently eat their snacks. You can opt for ceramic saucers if you don't want to generate too much waste.
Label drinking cups
Label drinking cups or glasses to let guests know which is theirs and ensure you have fewer cups or glasses to throw or clean up afterward. Write the guest's name on each disposable cup with a marker. If you're letting your guests stick to reusable drinking glasses, then you can write their names on a sticker or ribbon and attach them to the glassware.
Be mindful of the noise
You wouldn't want to make a wrong first impression in the condo building by receiving a noise complaint because of your party. Advise your guests to keep their voices low as a courtesy to nearby neighbors. You should also avoid shouting or playing loud music to keep the peace in your condo.
Prioritize this tip if you plan to host a housewarming party at night when other condo residents are resting or sleeping.
Prepare some fun games
What better way to connect with your new neighbors than by playing fun games? You can play Pinoy Henyo, Pictionary, and board games since they don't require a lot of physical space. You can also play multiplayer video games with a smart TV or gaming console.
Practice your short introduction spiel
Since you've invited new people into your circle, be ready to make a lot of introductions and "about me" statements throughout the party. Prepare a short spiel before the party to organize your thoughts. Simply describe yourself, your interests and career, or your reason for moving into your new space.
Make old and new friends mingle with each other
Just because you've moved to a new home doesn't mean you should forget about your long-trusted friends. Consider inviting them to your housewarming party and allow them to mingle with your neighbors. These interactions can help create a warm and inviting environment during your condo party.
Enjoy This New Chapter in Your Life
Moving to a new home can be challenging since you'll be away from your family and friends. However, it won't be that bad once you meet your neighbors and become accustomed to your new environment. Who knows? They may even help you move in and understand condo living better. 
Federal Land values connections among its condo residents. If you're planning to throw a condo party, the Federal Property Management Corp. (FPMC) team is always ready to accommodate your needs and requests. Contact them if you need assistance regarding your guest list, party space, and more.

Do you have friends also looking for condos for sale in the Philippines? Federal Land offers well-built and thoughtfully designed RFO and pre-selling condos in prime spots across the country. Send them a message to learn about the high investment potential of their condos and support your home-buying journey.