September 28, 2020
Condo Units as Safe Quarantine Forts
ONE Wilson Square.
'The quarantine has moved people to realize the importance of staying safe and content in their living spaces. A stark contrast to old mindsets where hurried urban dwellers would consider their units as functional retreats for resting for another charged day in the urban jungle.
This time, quarantine restrictions are stirring people to deal with their condo apartment units and reimagine them as a necessary area for staying healthy, for working, and for relaxing from the world's wearies.
Forced lockdowns are never normal but despite this reality, condominium living has its tender perks. Here are some of them, according to real estate developer Federal Land:

Master-planned townships provide what you need in one neighborhood
Modern condos and apartments built within master-planned communities address the advantage of convenience. Townships like Federal Land's Metro Park in Bay Area and Grand Central Park in North Bonifacio Global City have essential establishments such as supermarkets, banks, hospitals, pharmacies, schools, shopping centers, offices, and transport stations nearby.
Despite the many restrictions of the community quarantine, having ready access to these services gives residents the assurance and peace of mind of knowing that you can find anything you might need nearby — especially in the case of an emergency.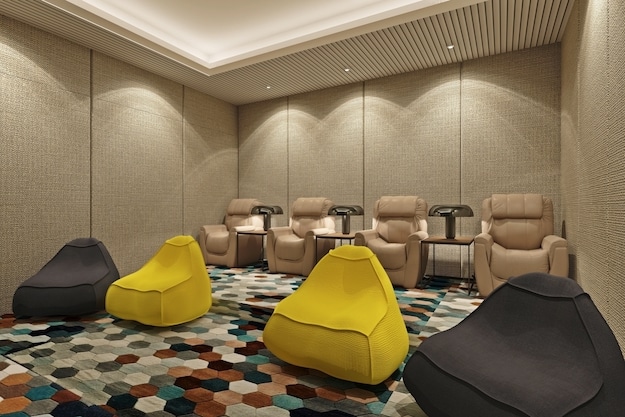 Four Seasons Riviera movie room.


Good condos give you ways to stay physically and mentally healthy
As quarantine restrictions were lifted, some condominiums could provide residents with a bit of a breather with their green and open spaces. Residents who live in properties with wide-open spaces can safely do their exercise routines, go for a walk or enjoy the fresh air. If you have a condo with a lovely roof deck or multiple amenities — you could be doing your mental and physical health a favor.
It became a welcome break for the residents to have a place to move around and not feel trapped in their units. Some buildings even go the extra mile of putting up themed gardens, like The Grand Midori Ortigas, with its Zen garden that provides a calmness, a sanctuary. Since no one knows how long this pandemic will last — or even if it will be the last one, it's good to have that extra space to shake off cabin fever.
Mi Casa meeting room.

Some condominiums also offer alternative spaces for your work-from-home needs. Premium residential developments such as Mi Casa in Metro Park and The Seasons Residences in BGC feature amenities that provide a quiet working space separate from your home.
Functional spaces give you more room to move around
When movement is extremely limited, a residential development with thoughtfully designed indoor and outdoor spaces is a haven for its residents.
Fortunately, there are developers who plan interior unit spaces with great detail for the benefit of its occupants — considering multi-functionality and the efficiency of every bit of available living space. These are not typical cookie-cutter condos. Instead, these developments create tranquil and breathable environments for their residents. Large-cut units such as in Four Season Riviera and One Wilson Square are prime examples of these. Four Season Riviera has spacious 3-bedroom and 4-bedroom suites that cater to every dweller's needs. The extra rooms can be converted as a home office, a children's classroom, an entertainment room, and even a personal gym. Selected units in One Wilson Square come with verandas where you can enjoy sweeping views of a cleaner Metro Manila skyline. Now that's thoughtful design.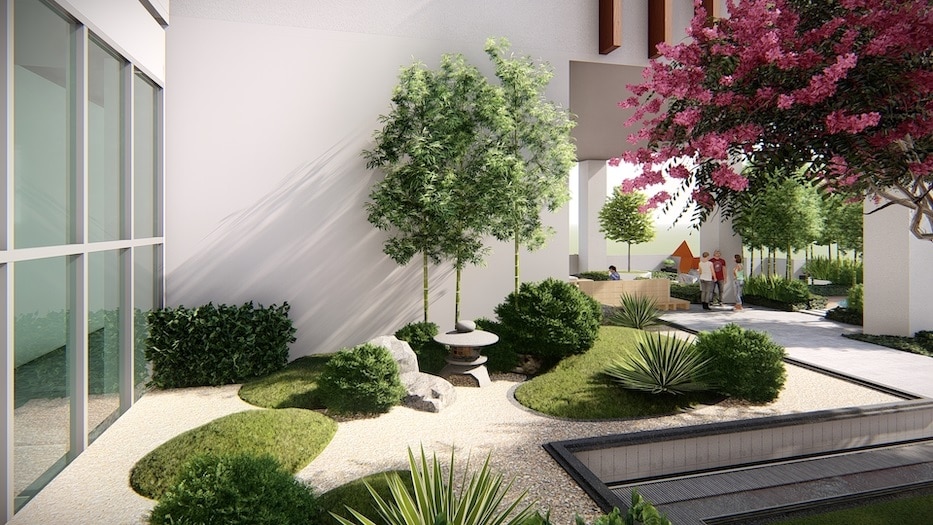 The Grand Midori Ortigas zen garden.

Read More: tribune.net.ph