March 10, 2023
Elevate Your Shochu Drinking Experience with these Food Matches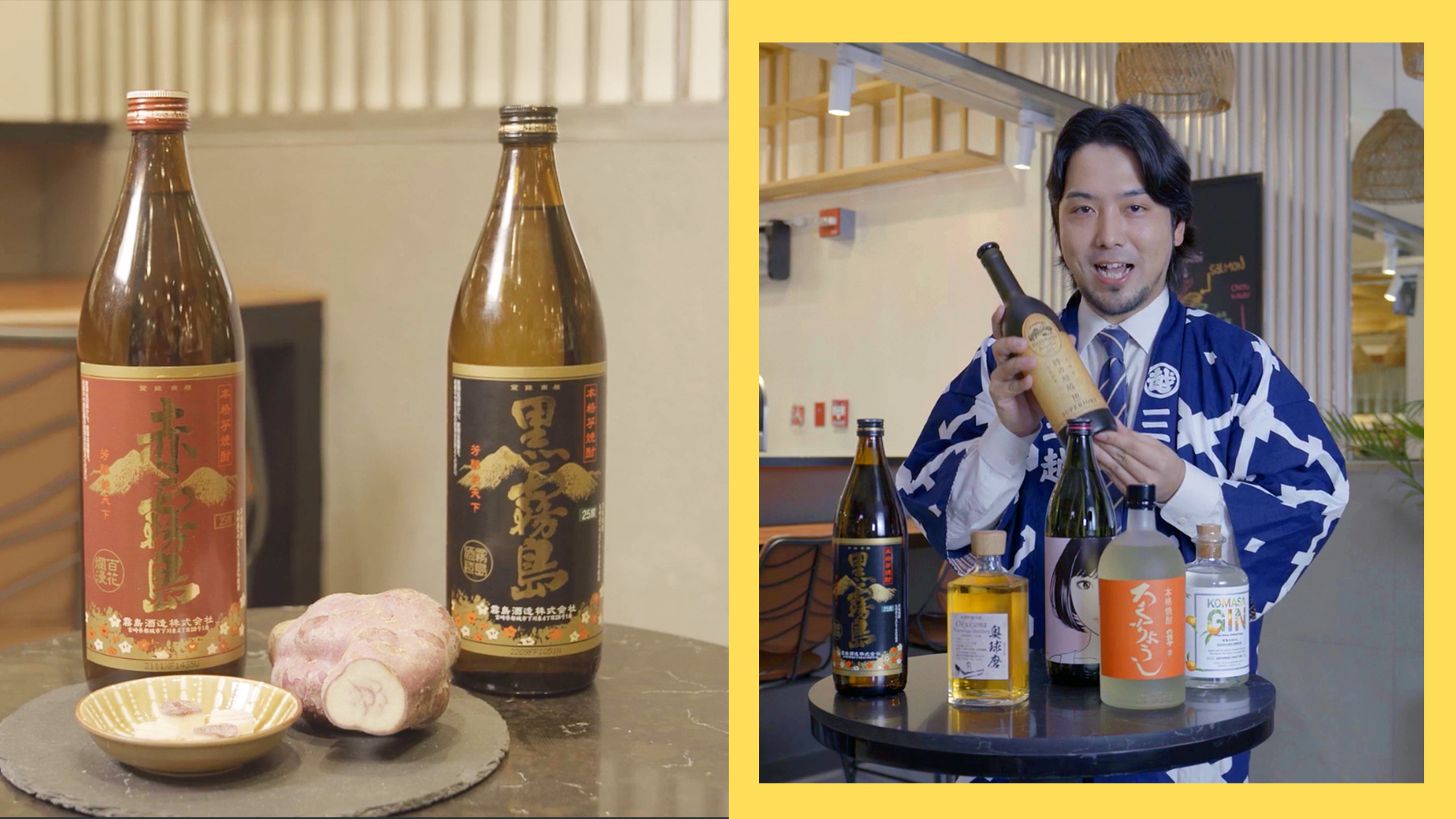 In Japan, drinking plays an important role in building social and business ties. When talking about alcoholic beverages from Japan, Sake has always been the first that comes to mind. It has had quite some time in the spotlight of popular media, which isn't that surprising since it's the national beverage of Japan. Sake is often served in highly ritualized ceremonies, as well as enjoyed in casual settings among family and friends.
Though Sake gets the most attention, Shochu is definitely a must-try among the popular beverages in Japan. Shochu is a distilled spirit predominantly made in Japan's southern regions of Okinawa and Kyushu, where it was developed 500 years ago. Shochu is typically a stronger drink with an average of 25–30% alcohol content, far less fruity, and leans more toward a nutty and earthy taste.
That's because it usually makes use of sweet potato (imo), barley (mugi), or rice (home) in the distilling process. But here's a tip: mix it with warm or cold water or soda if you prefer a lighter drink, similar to a glass of wine. This process makes shochu a versatile drink that can be perfectly paired with many of your favorite foods!
Here's a quick food recommendation from MITSUKOSHI FRESH Takato Ishimoto, a certified Shochu Kikisake-shi (Shochu sommelier):
Sushi and Sashimi + Rice Shochu
If you prefer something familiar, Ishimoto-san recommends sushi as a great place to start. Sushi has fresh and delicate flavors, which pair well with rice shochu's clean, mild taste. Rice shochu paired with tuna, salmon, and wagyu beef has more impact and a stronger umami, washing away the oil after eating sashimi so that you can get a better feel of the rice.
Kushiage (Deep Fried Skewer) + Barley Shochu and Lemon Sour
The classic crunch and flavor of deep-fried skewers or kushiage is one that Filipinos know all too well. When you pair this with the sourness of lemon sour soda and Barley Shochu, it washes away the salt and oiliness of the kushiage, providing you with a cleaner, zestier flavor.
Kakuni (Stewed Pork) + Hot water-mixed Shochu
Mixing liquor with hot water? Odd, we know, but doing so allows the scent of shochu to be released, giving you a fresher taste experience that pairs well with fatty or fried foods like kakuni or stewed pork. These succulent aromas contrast yet provide a satisfying balance of flavor that pack a lot of umami.
Want to know more about authentic Japanese culture? Immerse yourselves in the experience of Japanese living and check out the luxury spaces at The Seasons Residences. Similar to Shochu and its exquisite food pairings, The Seasons Residences introduces the fusion of Japanese ingenuity and cozy Philippine hospitality—a perfect match to deliver innovative real estate offerings in the Philippines.
Not to mention that The Seasons Residences is right above MITSUKOSHI BGC, the first-ever MITSUKOSHI mall in the Philippines. MITSUKOSHI BGC seems like it was designed to cater to all your gastronomic whims by equipping itself with restaurants, stalls, and bars that feature so many different cuisines and dishes for every mood (Not just its trademark Japanese offerings).
Own a piece of Japan and delve into the innovative and elevated lifestyle when you have easy access to the first MITSUKOSHI at the podium of The Seasons Residences
Read more: Yummy Online – News