November 9, 2022
Experience Japan here in the Philippines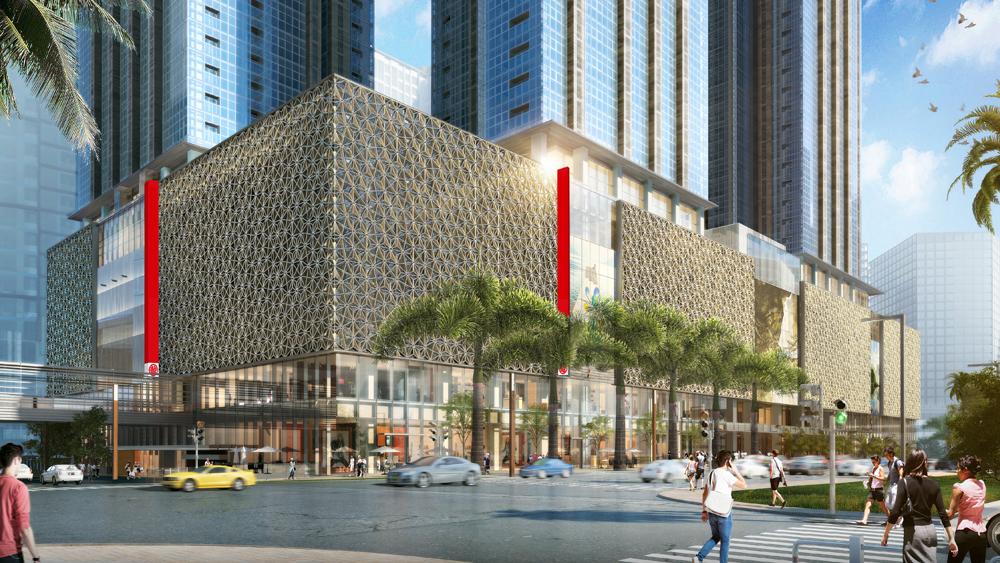 What is it about the land of cherry blossoms that makes it so appealing to both seasoned travelers and first-time visitors alike? Is it the flavorful ramen and mouth-watering sushi? The beautiful artistry, design, and architecture? The sprawling malls and local market streets called shotengai? Or maybe it's the perfect mix of culture, history, and modern ingenuity that Japan offers?
If you're planning a trip to Japan, here's good news: After almost three years, the country has finally reopened its borders to independent foreign travelers who have been itching to visit the mesmerizing country. And that's not all. Another great news for us Filipinos is that we, too, can get a taste of Japan right here in the Philippines. That's because a venerable piece of the country is opening in Metro Manila, just right in time for Christmas season.
MITSUKOSHI, Japan's oldest and most popular store chain that traces its roots all the way back to a kimono shop in 1673, is opening a shopping mall soon in Bonifacio Global City and will house a number of Japanese merchants expanding in the Philippines for the first time. Located at the podium of the award-winning The Seasons Residences within Federal Land's Grand Central Park community, MITSUKOSHI BGC features four themed floors that cater to a wide range of shoppers looking for Japanese food, cosmetics, apparel, and lifestyle experiences.
First in the Philippines
Japan's department stores are known for depachika—a combination of depato (department store) and chika (basement)—a food lover's haven that sells everything from fresh produce and sweets to beautifully boxed food souvenirs.
Well, be ready to tickle your taste buds because MITSUKOSHI BGC has Japan's famed depachika at its basement. With the theme "Tasty Life," the floor features a food court, delectable delicacies corner, and a premium supermarket called MITSUKOSHI FRESH that offers a wide variety of Japanese groceries and fresh food.
If you're a fan of J-beauty and J-fashion, "Beautiful Life" on the ground floor houses a number of cosmetics, skincare, apparel, watch, and lifestyle brands. These include MITSUKOSHI Beauty, a premium beauty store selling natural and organic cosmetics.
Aside from culinary delights, bookworms—and those who practice tsundoku— will also find a new haven on this floor as major brand KINOKUNIYA BOOKSTORE, in cooperation with Fully Booked, is set to open the first Japanese bookstore in the country. In addition to local books, it will introduce Japanese culture by selling Japanese figurines and other items.
There will also be a kids' room on the second floor, which will include a children's restroom with potty training seats, a family restroom, and a nursing room. This facility allows everyone—including families with babies and small kids—to enjoy shopping in comfort.
Japanese-inspired through and through
MITSUKOSHI BGC's facade features a modern iteration of the traditional Japanese hemp leaf pattern. Inside, it incorporates elements of Japanese traditional space creation such as sando (road approaching a shrine) and tori niwa (street garden) in the entire building, and an open space with fewer walls.
It will also be conducting periodic seminars that will train sales staff of tenants and partner companies to embody omotenashi, the principle of Japanese-style hospitality. Physically, this principle is represented via the digital mall directories installed throughout the mall to assist shoppers navigate their new favorite shops.
To further highlight the importance of providing the best service every time, the lion statue of MITSUKOSHI—a symbol of the spirit of hospitality that has been cultivated by the retail giant over the centuries—will be installed at the entrance of the building. This is the first time that the lion statue will be installed outside of Japan.
And for a worry-free shopping experience, MITSUKOSHI BGC will implement measures to prevent the spread of COVID-19. These include cleaning the air throughout the entire building, disinfecting escalator handrails and other high-touch surfaces with UV, and installing ventilation windows.
Read more: GMA Network Online – News