October 6, 2022
Federal Land marks 50 years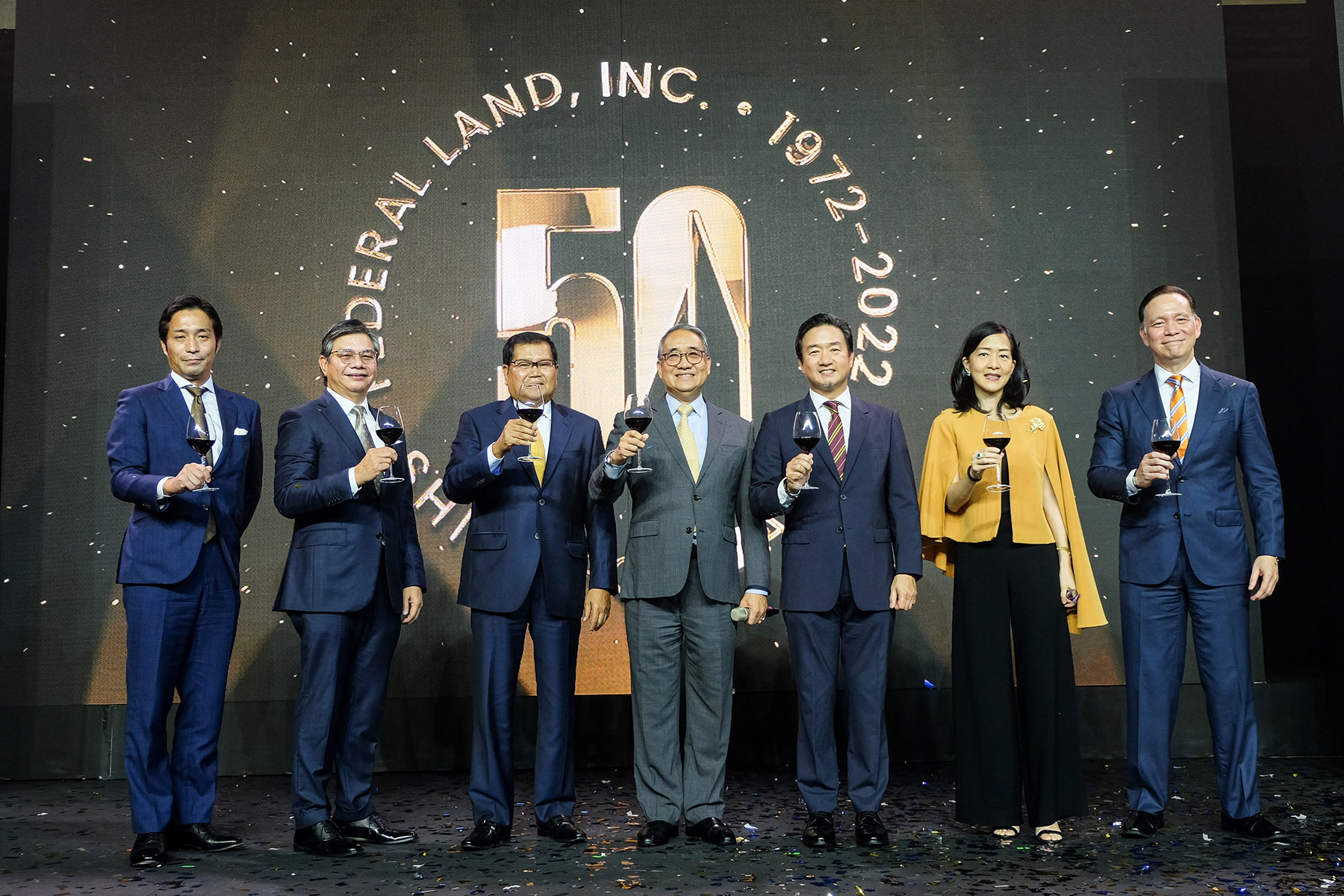 For half a century, Federal Land Inc. has firmly embraced its philosophy of elevating the quality of life of Filipinos, while contributing to nation-building.
From its humble beginnings in Binondo in 1972 and its first high-rise office and residential project in the same district, the Tytana Plaza and Mandarin Mansion, Federal Land (known then as Federal Homes) rose to become a premier real estate developer on the strength of this enduring philosophy—revolutionizing once empty greenfields into bustling communities that allow people to live, work, and thrive today.
As it commemorates its 50th anniversary this 2022, Federal Land recently held a milestone celebration at The Grand Hyatt Manila in BGC. The event, which was aptly titled Shine Forward, brought together over 500 executives, partners, and employees.
The occasion honored the late Group chairman emeritus Dr. George S.K. Ty for his enduring vision and legacy with his business philosophies being the guiding compass in propelling the company forward.
The event also commended employees who dedicated 10, 15, 20, and 25 years of loyal service to the company. Among them are the 25-year service awardees Federal Land chairman Alfred V. Ty and compensation and benefits officer Iris Abiva.
Read more: Malaya Business Insight Online – News