May 9, 2014
Federal Land Tops off Marco Polo Two Residences
Federal Land Tops off Marco Polo Two Residences held last April 24, 2014 in Cebu.
Federal Land Commemorates another achievement in Marco Polo Residences with the Topping-off ceremony of Two Residences held last April 24 in Cebu. This marks its full structural completion and brings forth an exclusive vertical community.
During the topping-off ceremony, Federal Land acknowledges the contractors, architects, engineers and consultants who have been instrumental in making Two Residences a reality thus far.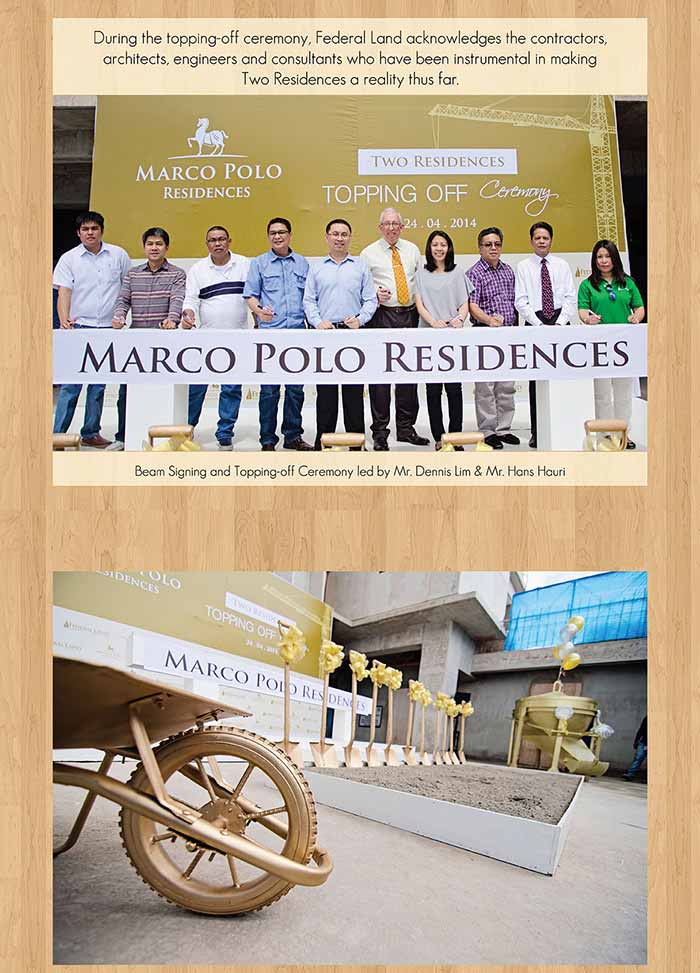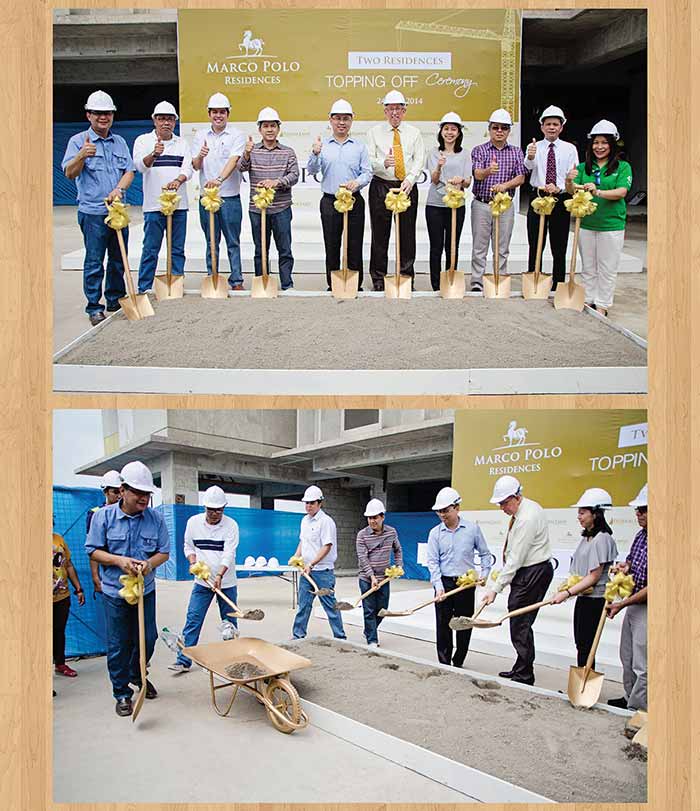 Imagine living luxuiously every day, moving into a home with five-star amenities and waking up every morning to a view of a city. Experience having a lifestyle to match your corner office and a home for everything you find precious.
Created by Architects Jose Pablo Recio and Dewey Santos, and with the interior design of Getty's Chicago Group, your home bears the highest mark of lifestyle and excellence.
To get a glimpse of Marco Polo Residences, visit its Cebu showroom located at the ground floor of MArco Polo Plaza Cebu, Nivel Hills, Apas, Cebu.
For inquiries, please call (032) 234-6108 (Cebu Line), (02) 888-8168 loc. 8191 (Manila Line)
or visit www.marcopoloresidences.com.ph