November 10, 2021
Federal Land tops off Palm Beach West in Manila Bay Area, Pasay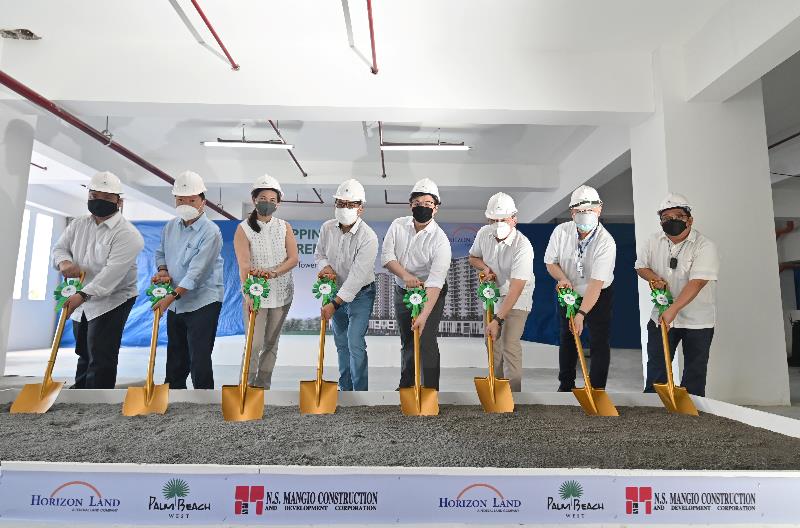 In photo are Federal Land, Inc. executives and partners (from left to right): Engr. Richard Naval, head of Construction Management Group; Arch. Nestor Mangio, president of NS Mangio Construction and Development; Ms. Margarita Saenz-Resurreccion, head of Sales Group; Mr. John Cabato, general manager of Horizon Land Property Development Corporation; Arch. Sean Go, owner of Go, Go, & Go Partners; Arch. Gilbert Berba, head of Urban Planning and Design Group; Engr. Antonino Aligaen, head of Technical Project Execution Group; and Michael Salazar, head of Product Planning Department.
Horizon Land, a subsidiary of real estate developer Federal Land, Inc. recently held the topping off ceremony of Palm Beach West Siargao Tower.
The event marked the structural completion of the second tower of the development.
Located within Metro Park, Federal Land's master-planned community in Manila Bay Area, Palm Beach West is a resort-inspired community that provides a relaxing living experience while enjoying a safe and secure home within the bustling bay area.