May 7, 2019
FIND YOUR PASSION #AtTheMet
Metro Park community event series
MANILA, PHILIPPINES – Federal Land Inc.'s Metro Park development in Pasay City, anchored by the Blue Bay Walk strip mall and the newly opened Met Live mall, is proud to announce the new campaign, Find Your Passion #AtTheMet, a series of activations designed to engage mall-goers and bring together the thriving Metro Park community.
Find Your Passion #AtTheMet follows the successful two-year run of Weekends #AtTheMet, which featured events and activities such as open mic nights, quiz nights, movie fairs, and other fun events for the whole family. Metro Park partnered with the likes of the Philippine Hot Sauce Club and Wide Eyed Records for specialty events like an herbs and spices fair and the launch of Ang Bandang Shirley's album, "Favorite" respectively. All of these events were held at Blue Bay Walk.
With the opening of Met Live, Metro Park is expanding the series' reach by including the new mall. Find Your Passion #AtTheMet will serve as the umbrella campaign for events at both malls, which are separated only by Macapagal Boulevard.
The new campaign will focus on different passions, ranging from pets to sneakers to cycling to cars, and will happen from May- to December at Blue Bay Walk and Met Live. Most of the events will be in partnership with different passion groups and organizations, who will provide programs, events activities, and fair participants.
"We are so blessed to have built and sustained a thriving community at Metro Park, and this new campaign is our way of continuously strengthening relationships among our all the people that converge here – from residents to shoppers to office works, students, etc. We're confident that the activities will delight and entertain the community, as well as everyone closer together."
"With the help of our event partners, our team is looking forward to bringing mall-goers a lot of exciting events that focus on their passions, which we have always done the past couple of years." "We have a packed calendar until the end of the year and we can't wait for everyone to experience being a part of our events."
Find Your Passion #AtTheMet will kick off with the Elite Travellers Club on May 18 at Blue Bay Walk – Met Plaza. This is we a collection of meet-up of personalized and customized travel enthusiast who will share their tips and tricks for travelling to different parts of the country on an off-the-beaten-path. Main-stream tourism is all about the familiar, popular and frequently photographed destinations. We would like to challenge that by gathering independent travel experts who have plenty of alternatives to the usual, helping us all discover more ways to rediscover the Philippines.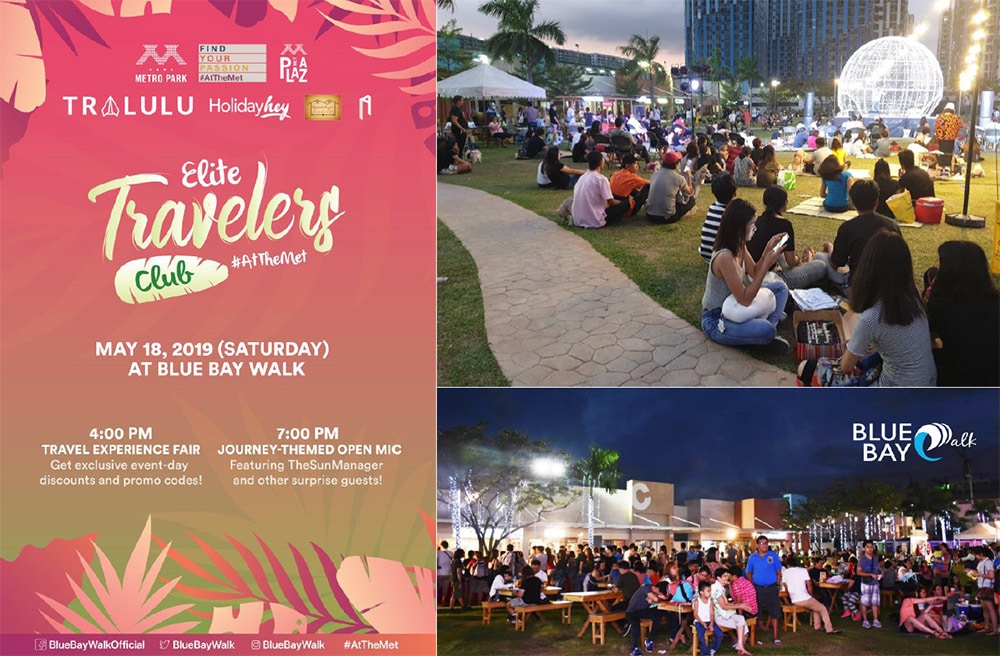 Meanwhile, the Met Live series will feature a Toyota Car Fest, which is scheduled on May 26. Partners will include Toyota Manila bay and Grupo Toyota. We'll transform the Met Live façade into car display featuring the latest from Toyota Manila Bay, as well as pimped out classics and vintage makes owned by members of the Grupo Toyota.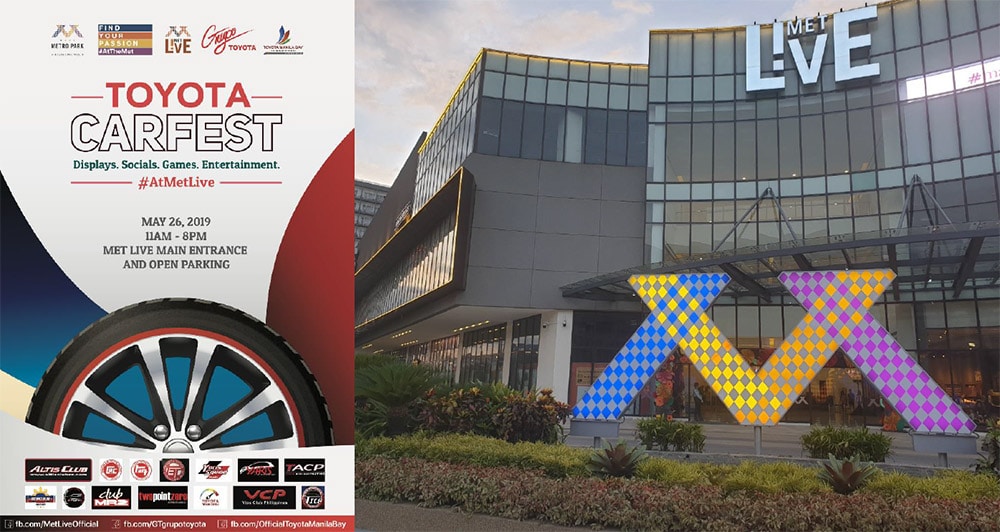 Event schedules are posted on Blue Bay Walk and Met Live's Facebook pages. Visit them at
https://www.facebook.com/BlueBayWalkOfficial/ and https://www.facebook.com/MetLiveOfficial/.