July 17, 2023
Five Features of the Fuyu Tower That'll Make You Feel Like You're Living in Japan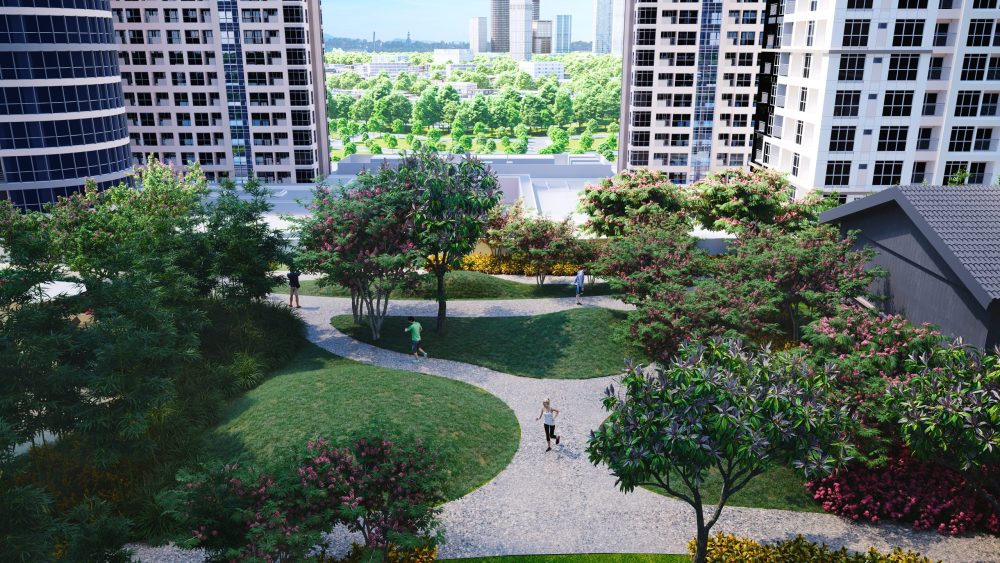 Picture this: a premier residential development with a captivating Japanese concept where luxury meets convenience—wouldn't that be the dream? Well, here's something to aspire to: The Seasons Residences is making waves as the recent launch of its final tower, Fuyu (Winter), shows off that authentic Japanese living.
Federal Land Inc., a premier real estate developer, has teamed up with prestigious partners Nomura Real Estate Development Co. Ltd. and Isetan Mitsukoshi Holdings Ltd. to create this architectural masterpiece in the heart of Grand Central Park. And we're telling you, investors and property buyers are flocking to this mesmerizing four-tower skyscraper.
Here are the top five features that have everyone buzzing:
Immersive Japanese living
What better way to immerse yourself in Japanese culture than having the taste of their signature products and delectable food? The country's first MITSUKOSHI is at the podium level of Fuyu Tower and within it is a treasure trove of Japanese culinary delights at MITSUKOSHI FRESH and discover a world of beauty and wellness at MITSUKOSHI Beauty. And best of all, you can also experience the unique warmth of Omenatashi or Japanese hospitality.
Unwind and thrive with luxury amenities
Whether you want to stay active or just sit back and relax, The Seasons Residences has just about everything you need. It has a modern gym, outdoor jogging path, and swimming pool to stay active; a karaoke room, game room, and spa to unwind; and a culinary station, reading lounge, and music studio to keep your creativity alive.
Even your guests and relatives can come over and stay at The Guest House, an exclusive first-of-its-kind amenity, so they, too, can experience the luxurious lifestyle.
Built only by industry experts
You get to experience the best of Japan thanks to the fusion of expertise and innovation of leading design and engineering firms. This includes an impressive lineup of renowned and local consultants–such as Nikken Sekkei, one of the largest architectural firms in the world, working alongside Casas + Architects, one of Philippines' leading architectural firms, for the design; structural consultants, Arup, is a multinational firm that has been at the forefront of the most ambitious and challenging design & engineering; and DCCD, the engineering consultants which has maintained its leadership position in the engineering consultancy business in the country since 1957. The team of experts behind The Seasons Residences left no stone unturned to ensure its structural integrity, architectural excellence, and exquisite interior design that you can trust and admire.
Checks out on space, safety, and technology
When we think of Japanese innovation, safety features, space-saving solutions, and cutting-edge technology come to mind—and The Seasons Residences is no exception. It's expertly designed to enhance resident safety and comfort against strong winds and earthquakes via a sophisticated damper system, smoke and oil capture system via rangehood with Japanese oil filter technology, odors and humidity absorption via air-washing tiles, and various functional and environmentally-friendly appliances. Bonus points for its clever kitchen floor storage system that makes extra storage!
It's in the middle of all the action
If we're talking about location, The Seasons Residences is in the perfect spot, nestled within Federal Land's master planned community Grand Central Park in the vibrant cosmopolitan oasis of BGC. With direct access to MITSUKOSHI BGC and the newly opened BGC-Ortigas link bridge connecting you to Ortigas Center, you'll find yourself in the heart of it all, surrounded by multinational companies, esteemed schools, healthcare institutions, places of worship, and a plethora of lifestyle and cultural destinations.
Trust us; It's not named the Best Condo Development in the Philippines at the 2022 PropertyGuru Asia Property Awards Grand Finals in Bangkok, Thailand, for nothing! Whether you're seeking a dream home or a wise investment, The Seasons Residences offers a golden opportunity to tap into the thriving property market and luxury living of BGC.
Don't miss out on your chance to own a slice of Japan in the heart of BGC. Learn more about Fuyu Tower and secure your spot at The Seasons Residences. Visit The Seasons Residences website or email invest@federalland.ph to schedule a private viewing at the showroom located at 7th Avenue corner 34th Street, Grand Central Park, BGC.
Read more: Spot PH Online – News