August 17, 2023
Federal Land's H1 net income up by 101% to Php1.46B, posts 87% growth in real estate sales to Php10.4 billion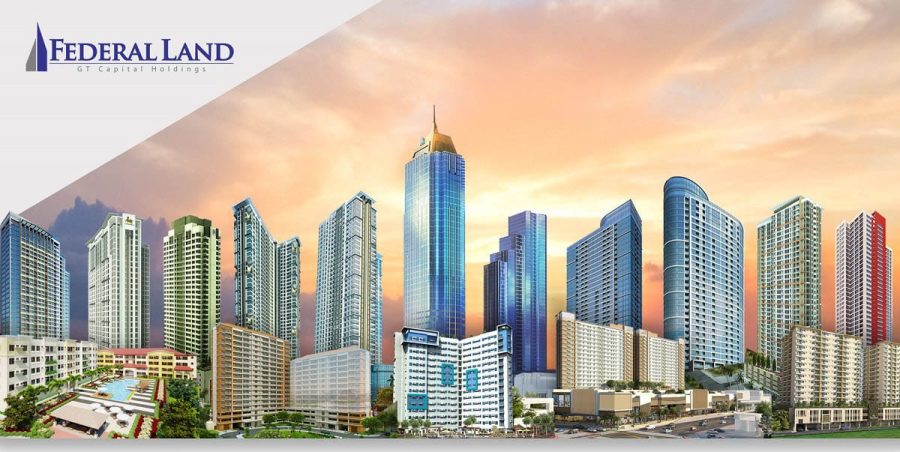 Federal Land Inc. recorded a net income growth of 101% to Php1.46 billion for first half of 2023, due in part to a net gain on lot sales realized by GT Capital and Federal Land from Federal Land NRE Global (FNG).
The GT Capital's wholly-owned property subsidiary posted total revenues of Php11.8 billion in the first half of 2023, representing a 77% increase from Php6.7 billion in the same period last year.
Furthermore, the property developer recorded a substantial 87% growth in real estate sales to Php10.4 billion during the half, from Php5.5 billion in the same period last year.
Reservation sales and lease-to-own increased by 16% to Php9.8 billion during the period from Php8.4 billion last year mainly driven by projects located in Bonifacio Global City. The company reported a consolidated net income of Php1.5 billion in the first six months of this year from Php727 million during the same period in 2022, for a 101% growth.
Federal Land launched two new projects in the second quarter of 2023, namely Quantum Residences – Tower 3 in April and Siena Towers – Tower Two in June. Siena Towers is a residential condominium project in Marikina City while Quantum Residences is in Pasay City.
Both are developed by Horizon Land Property Development Corp. (Horizon Land), a subsidiary of Federal Land.
Federal Land also launched The Grand Midori – Tower 2 in Ortigas, Pasig in March and The Seasons Residences Fuyu Tower in Grand Central Park in Bonifacio Global City last July.
Also, MITSUKOSHI BGC, the first Japanese-inspired mall in the Philippines, which had its soft opening last November 2022, held its grand opening in July 2023.
Federal Land in July also launched Federal Land Communities,a collection of master-planned, multi-use developments for the new era. Ten townships located in Metro Manila, Southern Luzon, and the Visayas region will lay the groundwork for achieving Federal Land's mission to create dynamic communities for generations to enjoy.
Riverpark, "The Next Gen City of the South" located in General Trias, Cavite, is the first to launch, marking Federal Land Communities' first major development in 2023. This dynamic 600-hectare township is poised to provide smart living and lifestyle-enhancing developments in a landscape that integrates both river and park- side experiences.
GT Capital Holdings, Inc. recorded a 106% growth in its core net income to Php16.61 billion for the first half of 2023 from Php8.1 billion in the previous year. The conglomerate's consolidated net income increased 100% to Php16.58 billion in the first six months of 2023 from Php8.3 billion in 2022.
Earnings were driven by Metrobank, Toyota Motor Philippines, Federal Land, AXA Philippines and Metro Pacific Investments Corporation. Net income of Metropolitan Bank & Trust Company (Metrobank) increased by 34% to Php20.9 billion and while Motor Philippines (TMP) ealized a significant net income growth of 147% to Php8.0 billion.
Read more: The Filipino Times Online – News