November 24, 2022
From Tokyo to Taguig, Fully Booked treats us with Kinokuniya's collections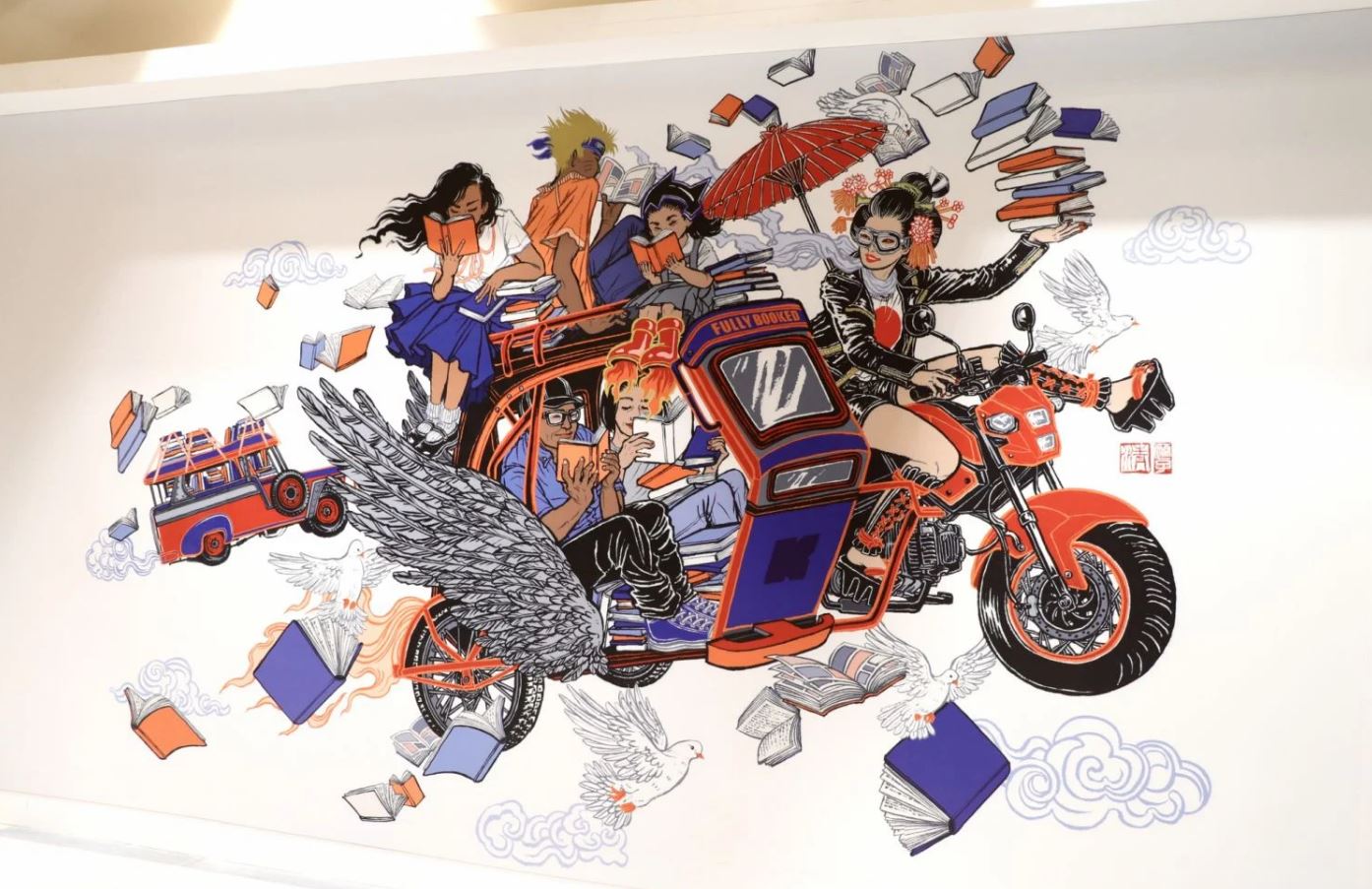 The Philippines' beloved bookstore teams up with Japan bookstore chain in a newly opened branch at Mitsukoshi BGC
Art as we know it embodies many forms. These constant treasures we have in our daily lives are evidence and reminders of the beauty of being alive. Our senses are granted limitless opportunities of seeing, feeling and hearing creativity of all kinds. The world and every art that goes with it is ours to explore, and Fully Booked brought that type of discovery closer to Japanophiles and bibliophiles alike in the Philippines.
Fully Booked's newest branch in collaboration with Kinokuniya, held its ribbon cutting and celebrated the partnership with the famous Japan bookstore outlet, on the same day of the Mitsukoshi mall's soft opening last November 17. Located in Mitsukoshi BGC, the latest Japanese retail store in Taguig wouldn't be truly Tokyo without a taste of Japan's finest selection of books and bestsellers—and better yet, tons of mangas.
A bookworm favourite, Fully Booked is a local bookstore that is dedicated to providing Filipinos with a comprehensive assortment of books by also offering foreign titles and thousands of world-class varieties. Its branches across the country became a haven for book lovers with hundreds of available books under different genres and interests. Fully Booked's atmosphere is also one of the bookstore's winning qualities by delivering exclusive merchandise, prime collectables, and an inviting and welcoming environment for loyal readers and the unfamiliar.
In parallel, Kinokuniya is a sanctuary that specialises in distributing Japanese materials that all otakus around the globe are obsessed with. Known for its multiple branches across many countries, the bookstore is a must-go dream place for manga lovers with its wide range of available Japanese reading titles. It used to be out of reach for Filipino fans before joining hands with Fully Booked in the latter's Mitsukoshi BGC branch. But now, Kinukoniya is in the picture bringing us an unimaginable number of Japanese collections.
"Bookworms can expect the typical Fully Booked range and curation of titles at our branch in Mitsukoshi BGC—with a special spotlight on manga, both in Japanese and English languages. With half of the branch earmarked for manga, we hope that manga readers will be delighted with the assortment of titles available," shared Fully Booked Managing Director, Jaime Daez.
For the first time, Fully Booked devoted not just shelves, but several spaces of manga sections in a single store. The Mitsukoshi BGC branch is declared to surpass even Fully Booked's flagship store at Bonifacio High Street.
"We started working with Kinokuniya in 2019, outside of the public spotlight, to explore including Japanese titles in our selection. Our partnership enabled us to experiment with titles that could work in the Philippine market and discover valuable insights about what readers want to see on the shelves. With the opening of a Japanese-themed mall, we felt it was the right time to take it to the next level and offer Filipino readers a really extensive range of Japanese manga never before seen in any of our stores," said Daez.
Read more: Tatler Asia Online – News