November 19, 2022
Fully Booked, Kinokuniya to showcase Japanese books & manga in Mitsukoshi BGC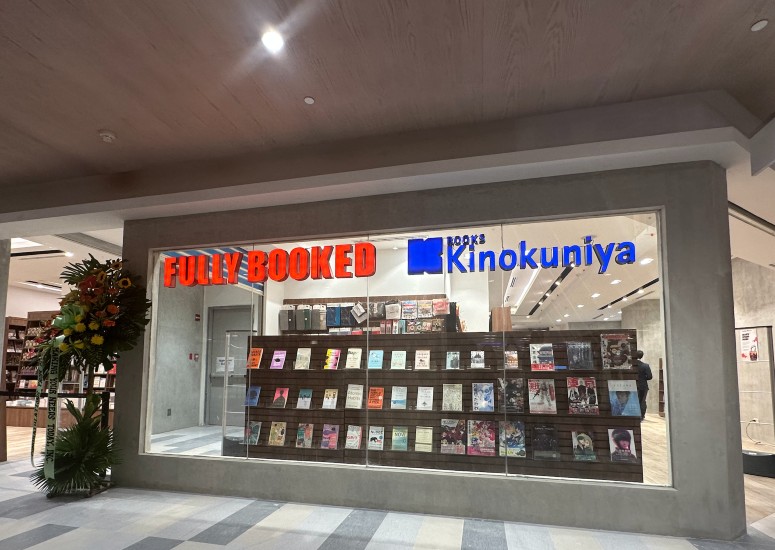 LOOK: Fully Booked and Books Kinokuniya are bringing the widest range of Japanese titles to Mitsukoshi BGC
In partnership with Japanese bookstore chain, Books Kinokuniya, Fully Booked is expanding its Japanese selection at the upcoming premium Japanese-inspired mall, Mitsukoshi BGC.
During its ribbon-cutting ceremony today, Nov. 17, PhilSTAR L!fe got the chance to see what the two famous bookstores had in store for Filipino bookworms.
With their new branch, Fully Booked is dedicating almost half of its shelves to Japanese manga and Japanese books through its partnership with Kinokuniya along with a number of English-language manga.
The variety and selection of available manga in the Mitsukoshi BGC branch will surpass even the bookstore chain's flagship store at Bonifacio High Street.
Since 2019, Fully Booked has been quietly working with Kinokuniya to expand its selection of Japanese language manga and books—mostly available at its flagship store and e-commerce platform.
Now with this shared space at Mitsukoshi BGC, Fully Booked will be offering the widest range of manga in one single store for the first time.
"With the opening of [Mitsukoshi], we felt it was the right time to take it to the next level and offer Filipino readers a really extensive range of Japanese manga never before seen in any of our stores," shared Fully Booked Managing Director, Jaime Daez.
"Bookworms can expect the typical Fully Booked range and curation of titles at our branch in Mitsukoshi BGC—with a special spotlight on manga, both in Japanese and English languages. With half of the branch earmarked for manga, we hope that manga readers will be delighted," Daez added.
Upon entering, a mural designed by renowned New York-based Japanese illustrator Yuko Shimizu will welcome visitors. The concept of Shimizu's artwork features the fusion of Japanese and Filipino cultures through the shared experience of reading.
Established in 2003, Fully Booked will now have thirty-one stores nationwide, including branches in SM Bacolod, SM Grand Central, and The Podium, all of which opened this year.
Read more: Business World Online – News