May 25, 2023
The Grand Midori Ortigas: Zen Living in the Heart of the City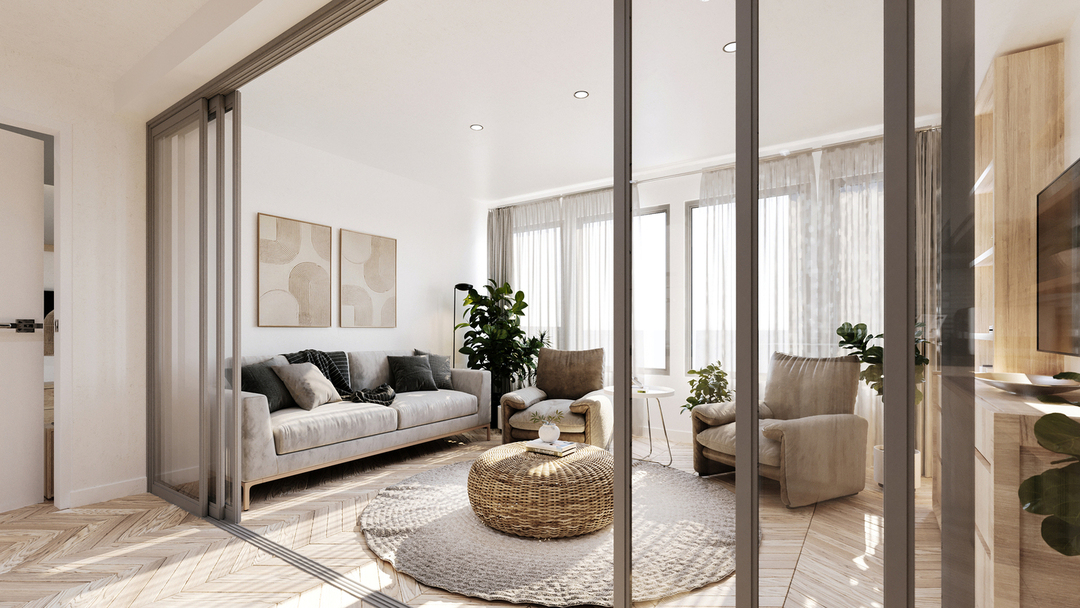 Condo-living is the top choice for young professionals since it requires less maintenance and offers convenience and comfort in life. Condominium developments such as The Grand Midori Ortigas is at the center of everything you need – supermarket, hospital, restaurants, transportation hubs. Discover a new way of living in the city where you can find harmony and balance as you pursue your life goals.
The Grand Midori Ortigas by premier real estate developer Federal Land offers two towers of Zen living in the heart of the city, fostering mindfulness, simplicity, and finding inner peace that is manifested outwardly.
As it launches its second tower, The Grand Midori Ortigas, located in Ortigas Center, offers more Filipinos the chance to experience a Zen-inspired sanctuary conducive for realizing tranquility in the city.
Design inspired by the essential
For this project, Federal Land tapped into the creativity of world-renowned Tokyo-based architecture firm Tange Associates as the project's Design Consultant. The firm is best known for combining traditional Japanese artistry with modern perspectives as seen in its work on Yoyogi Gymnasium, St. Mary Cathedral, Tokyo Aquatics Center, and more. For The Grand Midori Ortigas, Tange Associates forged the authentic infusion of Japanese design and innovation into the building's architecture to create a unique living experience that is both elegant and purposeful.
The Grand Midori Ortigas features a graceful façade that combines the Japanese tatami with the Filipino "banig" to craft a flowing weave pattern that provides a comforting feel of Filipino home. The façade's horizontal and vertical louvers also serve as a form of climate control measure to improve air flow and quality as well as a sunshade device. Inside, amenity spaces are inspired by the Japanese concepts 'wabi-sabi' which refers to finding beauty in imperfection, and 'miyabi' defined by the expression of elegance and refinement, presents a unique living experience for mindful and contemporary urbanites.
Units that suit lifestyles of discernment
The Grand Midori Ortigas offers thoughtfully-designed residential units to suit lifestyles of discernment. Refined details, elegant simplicity—living spaces to find balance and harmony every day.
Each unit is designed to make the elements flow harmoniously, with light and airy interiors framed by expansive windows. Potential homeowners can choose from a variety of unit types at Tower 2: studio (35.5 to 38sqm), one-bedroom (48 to 64sqm), and two-bedroom (69 to 107sqm) variations. All units are built in consideration of creative and practical space planning to provide homeowners the leeway for personal design and comfort.
The Flex Suite: A space that adapts to you
Evolving lifestyles call for flexible living spaces. The Grand Midori Ortigas presents an array of Flex Suites configured to accommodate distinct needs for urban living. Available at Tower 2, the Flex Suite is a 64sqm one-bedroom unit with a 30sqm multipurpose area—better known as the Flex Space—that can be personalized specific to the homeowner's current needs and lifestyle.
An intuitive space, the Flex Suite comes with a built-in sliding room partition, an invitation to homeowners to carve out a space to pursue their passions. New parents can create a nursery, an artist can curate a studio space or hobby room, health buffs can set up a work out area, or an employee can put up a home office fast and easy. The possibilities are endless with the Flex Suite.
Zen-sible amenities for a welcome respite
To encourage a balanced life, the property also includes a wide variety of amenities to offer a much-needed break from the fast-paced experience of city living. Zen-inspired indoor and outdoor amenities can be found throughout The Grand Midori Ortigas. Those who wish to engage in an active lifestyle would love the fitness gym, yoga room, exercise lawn, and lap pool. The game room, videoke room, pool lounge, and Jacuzzi are available for downtime after work or school.
There's a study lounge and a conference room for those working or studying remotely but wish to do it out of their own units from time to time. The young and young at heart will make new friends at the children's playroom, children's pool and children's play area. The Zen garden and landscaped area with lounge make for a perfect escape if you're yearning for some peace and quiet.
A prime location where motion meets ease
The Grand Midori Ortigas is conveniently located at the true mid-point of Metro Manila, Ortigas Center. Those who will choose to call this home will enjoy the convenience of living close to comfortable lifestyle choices such as shopping malls and leisure spaces, restaurants and coffee shops, as well as exclusive schools and hospitals.
This idyllic condominium community is strategically positioned along the Exchange Road in Ortigas Center, with up-and-coming infrastructure developments such as the Metro Manila Subway System and Ortigas Greenway Project, providing residents convenient mobility options as they go around the metropolis. The Grand Midori Ortigas is also near the new BGC-Ortigas Center Link's Kalayaan Bridge linking Pasig to Bonifacio Global City, efficiently cutting down travel time between both business districts to some 15 minutes.
A relaxing respite at the heart of the city, The Grand Midori Ortigas is the ideal home for those looking to lead a well-balanced life that embraces urban conveniences with serenity and bliss. For inquiries, visit www.midori.com.ph or email invest@federalland.ph to book a private viewing at the showroom located at GF One Wilsons Square Wilson Street corner Ortigas Avenue, San Juan City.
Read more: Seats for Two Online – Blogs