May 1, 2021
How to build an estate
A masterful design in a unique cruciform designed by world renowned firm Foster + Partner will mark the profile of The Estate Makati in the vibrant Makati skyline.
MANILA, Philippines — There's a story in the Makati skyline. Its buildings' varying heights narrate the passage of time while the brutalist structures of decades past chronicle the origins of the financial capital of the Philippines. As the modern age takes form in the cityscape, an urban portrait comes alive and ushers in an era of intelligent living.
This is the skyline The Estate Makati will be joining. Through a rare partnership by ST 6747 Resources Corporation, which is a joint venture of SMDC and Federal Land, Inc., the award-winning British architectural firm Foster + Partners creates its first ever project in the country: a much-awaited luxury residential building along Ayala Avenue.
The firm's real estate works from around the world preclude this exciting development. Foster + Partners' recent constructions include Apple structures from the Apple Park in Cupertino to Apple Champs-Elysses store in Paris. The architecture and engineering firm is also behind the headquarters of HSBC in Hong Kong and Bloomberg in London, respectively.
For The Estate Makati, head of design, David Nelson shares, "It's not just a simple, smooth-sided building. It's much more dynamic than that – it's sculpted." Indeed, a masterful design in unique cruciform will mark the residential building's profile in the skyline.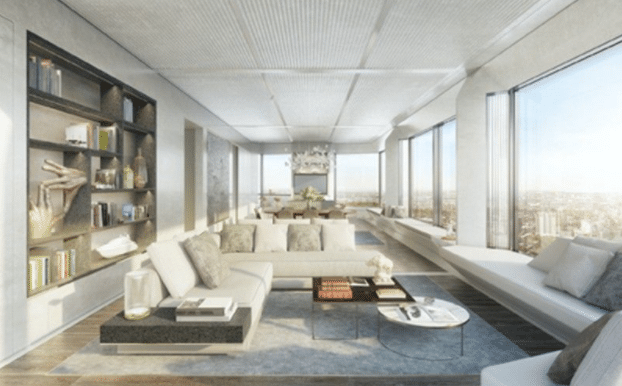 Rooms with a view. All units at The Estate Makati are column-free, giving everyone an obstructed view of the city.
Read more: Philstar