November 23, 2022
IN PHOTOS: What shoppers can expect inside Mitsukoshi BGC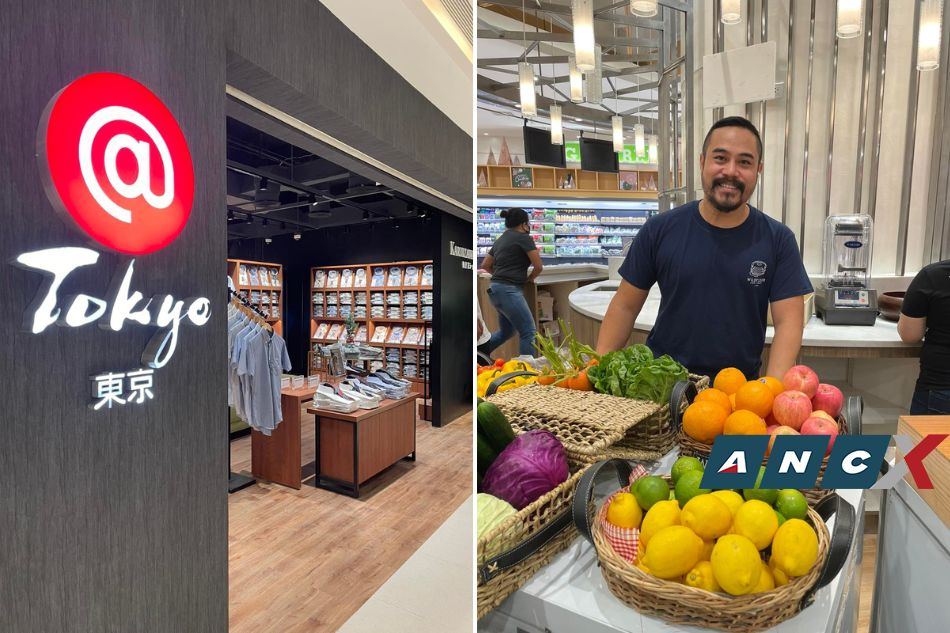 The curious are expected to troop to the newly Mitsukoshi BGC this weekend—here's what they can expect
Saying that being inside the new Mitsukoshi mall in BGC is like being in Japan might be a bit of a stretch but, having toured the almost complete shopping complex during its launch date, one no doubt gets giddy over even the littlest things—a packet of Tokyo Banana; cream and bean jam in soft rice cakes; soft ice cream from Tokyo Milk Cheese Factory; even a Kirin Ichiban beer kiosk just right outside the basement supermarket.
Mitsukoshi BGC is located at the podium level of The Seasons Residences in Bonifacio Global City. Behind its creation is Isetan Mitsukoshi Holdings Ltd., one of Japan's major department store groups; Nomura Real Estate Development Co., Ltd.; a titan in Japanese real estate, and the Philippines' Federal Land Inc. It's the first Japanese mall in the country and has a 350-year-old history beginning as a trader of kimono fabric in Japan.
The Mitsukoshi basement is predicted to be a very popular gathering and shopping area. It's reminiscent of a depachika, or a Japanese food hall, connected to a grocery. Had things gone as planned, we would have been welcomed by the smell of freshly baked bread upon entering its halls but on our visit there was only the smell of coffee from UCC and Key Coffee.
The Mitsukoshi supermarket will be carrying an array of international merchandise with a big percentage of Japanese products. There will be imported Japanese seafood and complementing this is a kitchen that can make sushi and sashimi on the spot. A kiosk of the popular Makati restaurant Ikomai can also be found here, serving its signature Tebasaki, or chicken wing—which is the perfect chow for the aforementioned Kirin beer located just a few steps away. Meanwhile, the Tokyo Milk Cheese Factory will be offering its take on the famous fluffy, no-bake Nama donuts.
In the Mitsukoshi Beauty section, featured are Japanese brands that are only now being introduced to the Philippine market like E Standard, a range of liquid soaps and shampoos found in hotels and lounges all over the world, popular with guests who swear by their quality; La Casta, a line of natural cosmetics with essential oils; and Waphyto, a brand whose foundation is in plant research. The items at Mitsukoshi Beauty are divided into three categories: natural and organic, functional and convenient, and high performance items.
The mall was designed by Asao Tokolo who is famous for the victory ceremony podiums and emblem during the most recent Olympics. His vision for Mitsukoshi BGC features a geometric pattern on the exterior façade, which is an update on the traditional Japanese hemp leaf. The leaf is supposed to evoke diverse connections, as well as symbolize a bridge between Japan and the Philippines.
Read more: ABS CBN News Online – News