March 14, 2023
Lexus LF-30 concept car on display at Mitsukoshi Mall in BGC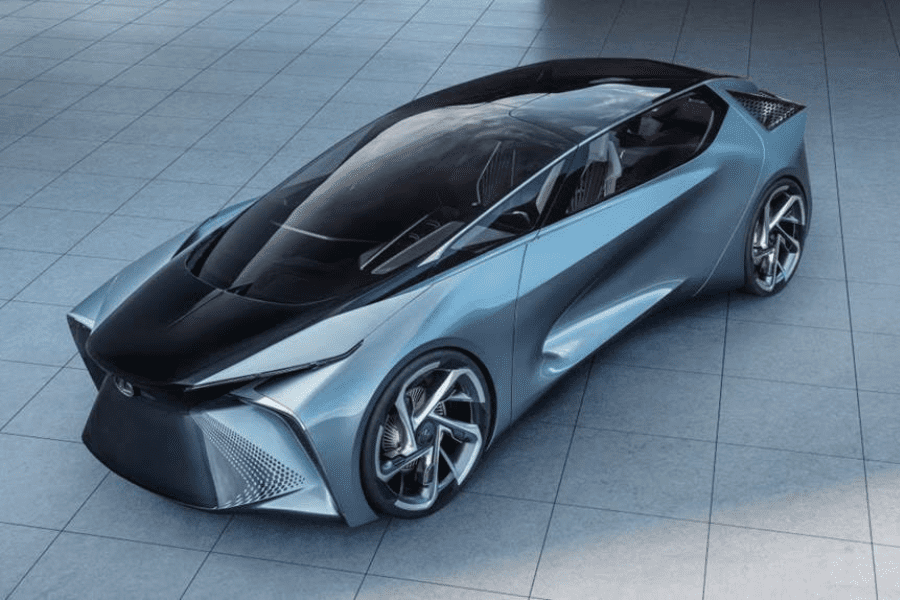 This sleek concept is on display until April 29 only.
The Lexus LF-30 concept battery electric vehicle (BEV) is on display at the Japanese-themed Mitsukoshi mall in Bonifacio Global City (BGC) until April 29, 2023.
It serves to show the public the car brand's design chops, craftsmanship, and technologies. It likewise showcases Lexus' vision of what its BEVs could look like in the future. Upcoming models, after all, can be predicted by concept cars according to the car brand.
Concerning its looks, the LF-30 shows a highly intricate front end that presents plenty of curving and swooping lines. These qualities are mainly seen in its pair of large side air intakes, and its wing-shaped headlamps that form the brand's signature spindle grille. The exterior of the car then transitions to a smooth, flowing side portion, which then leads to a sharp rear end that features a pair of sharp and angular taillights.
With its design, Lexus has provided the concept car with optimized airflow for cooling. The very same shapes also give the vehicle excellent aerodynamics.
Step inside the LF-30 and you'll see a premium interior that's filled to the brim with advanced technologies. Chief among these is the "Sky Gate," an augmented reality system that is interfaced via the car's glass roof.
The said system can show the driver's navigation information and entertain the rear cabin passengers. Controlling the Sky Gate is then done via voice commands.
Another notable tech feature of the LF-30 is an onboard artificial intelligence (AI) that recognizes different users via their voices. There's also an autonomous driving mode that can handle self-parking, pillar-less windows with adjustable opacity, and others.
Powering the LF-30 are four electric motors. These are positioned to drive each of the car's four wheels. With this arrangement, the car has several drive modes under its belt. There's a front-wheel drive mode, a rear-wheel-drive mode, and an all-wheel-drive mode.
At the maximum, the said powertrain can provide up to 536 horsepower and 700 Nm of torque. Lexus then says that the LF-30 can provide up to 500 kilometers of cruising distance at full charge. The concept vehicle likewise features a wireless charging system for its 110 kWh battery packs.
If you want to see the Lexus LF-30 concept in the metal, note that Mitsukoshi BGC is located at 8th Ave. Corner 36th St. Grand Central Park, North BGC, Taguig.
Read more: PhilKotse Online – Blogs