October 28, 2021
Live with peace of mind at The Capital Towers in QC
The Capital Towers along E. Rodriguez Sr. Avenue in Quezon City. Photo from Federal Land Inc.
Metro Manila (CNN Philippines) — Mobility restrictions due to the pandemic means that the proximity of primary healthcare as well as essential goods and services is important more than ever. Similarly, getting a ready-for-occupancy (RFO) unit is also most advantageous at this time because you can move in as soon as payment and paperwork are settled.
With RFO units, potential buyers can quickly inspect the fully constructed property's features, quality, and condition. Buyers looking for an easier way to deal with their amortization would also be happy to know that there are available flexible payment options and lease-to-own plans. Apart from giving you your money's worth, it helps people who are mindful of their expenses.
Plus, there's no need to worry about applications and installations of utilities. RFO units already have these, saving you the hassle people have to go through in investing in pre-selling units.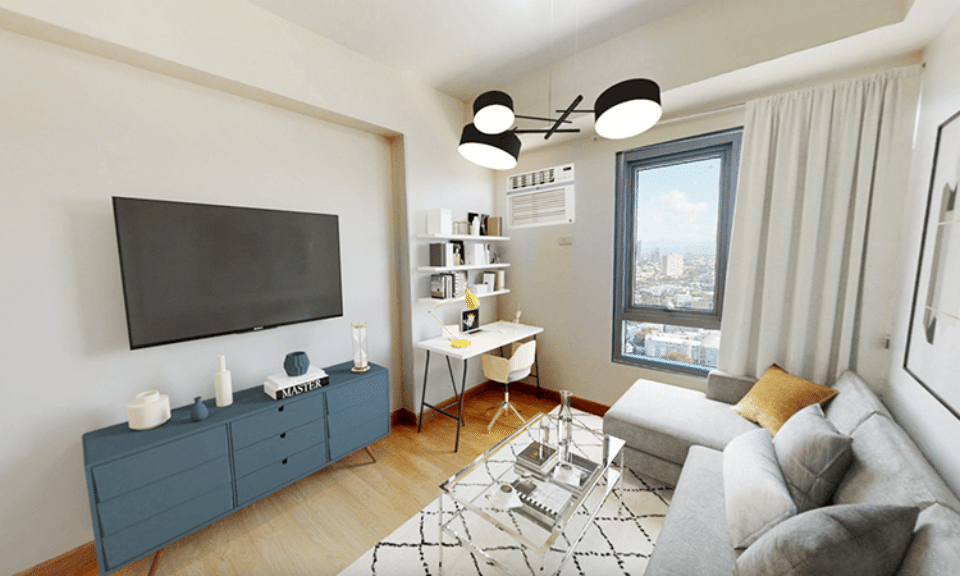 Spacious living room of a 1-bedroom unit. Photo from Federal Land Inc.
Among the RFO units that stand out now in the Metro are those available at The Capital Towers along E. Rodriguez Sr. Ave. in Quezon City. Developed by Federal Land, Inc. (FLI), this three-tower residence is a prime example of a residential property with RFO units that is strategically located near hospitals, schools, and major roads.
The Capital Towers is a stone's throw away from the National Children's Hospital, St. Luke's Medical Center, and Delos Santos Medical Center. Within its immediate vicinity are some of the best schools in the Metro that include the Trinity University of Asia, St. Joseph's College, and St. Paul University.
The Capital Towers also provides accessibility to major infrastructure developments such as the newly opened Skyway Stage 3. It is also a short ride away from Tomas Morato and Timog, with roads leading to Manila, San Juan City, and Makati City.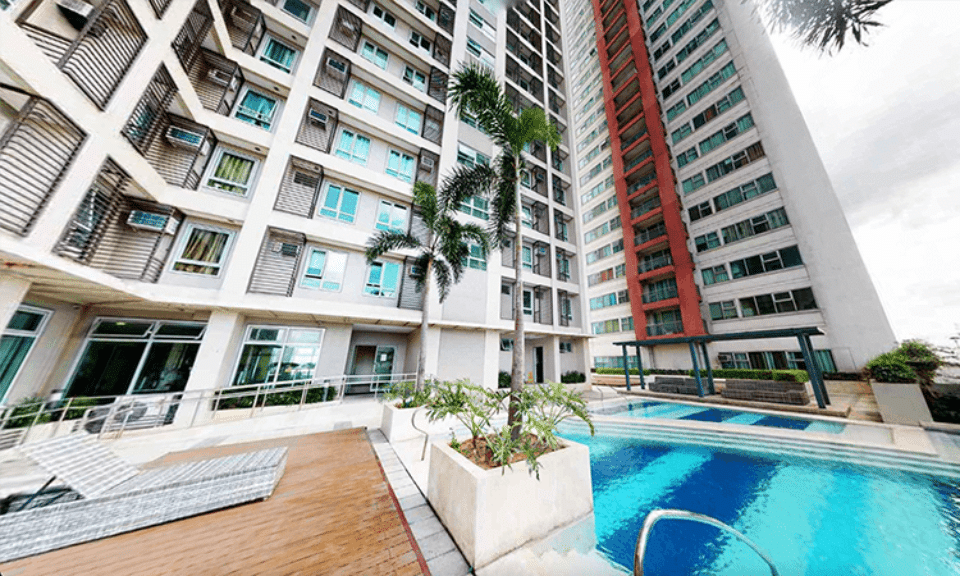 Lifestyle amenities for your relaxation and wellness. Photo from Federal Land Inc.
Getting an RFO unit at The Capital Towers also means you can now enjoy its amenities as soon as you move in. As exercising becomes more important now to keep our bodies fit, The Capital Towers also offers amenities that revolve around a healthy lifestyle. Indoors, it has a gym, a children's play area, and a game room. While outside, there's a jogging path, a landscaped garden, and a swimming pool.
Its dynamic community also enjoys convenience to nearby supermarkets for their much-needed supplies to stock on during these challenging times. The building itself has state-of-the-art safety and security measures, giving you peace of mind. Coming home would always feel relaxing, thanks to its private entrance, porte-cochere, and other convenient building features. Those looking for a workspace that is separate from their homes can check out The Capital Towers' special units designed for people in need of a home office.
So have you been wanting to build a life around your wants and needs? Email invest@federalland.ph now or visit this website. To know more about the available RFO units in The Capital Towers, call (632) 3415-2500 to schedule a private showing of the property.
Read more: CNN Philippines