September 5, 2017
Marco Polo Plaza Cebu Team Plants 300 Trees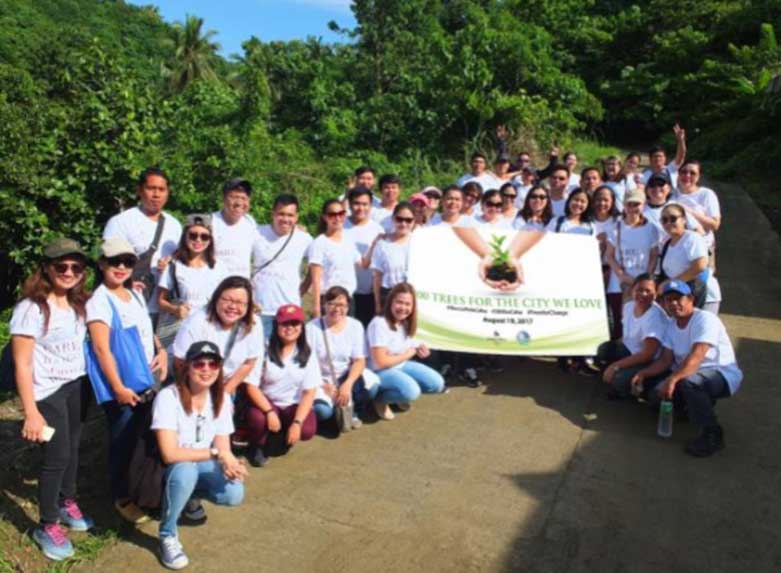 Philippines, 4 September 2017 — last August, a team from Marco polo Plaza Cebu set out to Sapangdaku, Cebu City for a tree planting activity dubbed "300 Trees for the City We Love."
The hotel partnered with the Department of Environment and Natural Resources through Forester Raul C. Pasoc of DENR-CENRO. Through them, the hotel was able to determine the best kind of seedlings to plant and the best location to plant them in to ensure positive long term results.
The team was comprised of 50 associates from different departments and the management team of the hotel. Before the activity started, DENR Technical Personnel and Forest Extension Officer Marlon Ragosta gave an orientation on how to properly plant the seedlings.
The seedlings were brought from the People's Organization of Barangay SapangDaku who will oversee their growth and survival. The location where planted is also a National Greening Program Area of the DENR.
"The team strives to contribute to the sustainability and the long term development of our environment for the many future generations. One of our core values is Corporate Citizenship and we are committed to improving our environment," said Marco Polo Plaza General Manager, Brian Connelly.