August 14, 2023
From Canvas to Crafts: MITSUKOSHI BGC Celebrates Buwan ng Wika with Local Artisans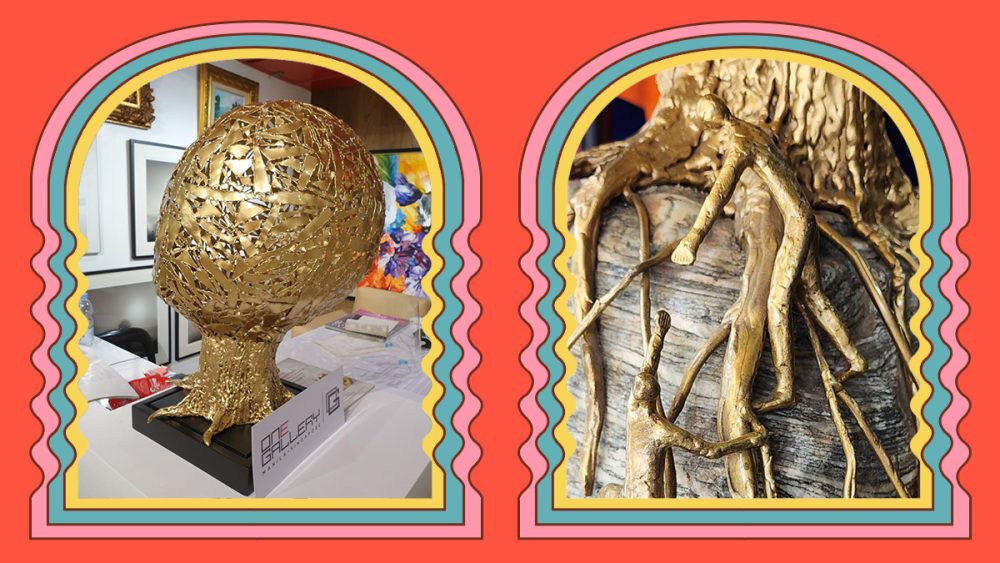 We may travel to countries such as Japan to get a taste of their rich, vibrant culture. Still, there's always a point in our journey where we crave something utterly Filipino. What if we tell you you can get the best of both worlds at MITSUKOSHI in Bonifacio Global City? Get ready to be captivated by its unique cultural crossroads where Manila's urban charm meets the allure of Japanese elegance—and this Buwan ng Wika, they're taking it a notch higher with an extraordinary cultural celebration.
MITSUKOSHI BGC is pulling out all the stops to celebrate Filipino creativity by curating an exceptional art showcase and engaging masterclasses that beautifully fuse homegrown talents with global sensibilities—creating a haven for local artists and aficionados.
Here are all the must-try activities at the Buwan ng Wika Celebration at MITSUKOSHI BGC:
Art exhibits and local products
Get ready to immerse yourself in a double dose of artistic brilliance at Alab ng Sining, an art exhibit that proudly showcases the works of our talented local artists from One Gallery PH.
But the creative feast doesn't stop there—on the ground floor, awaits Sari-Sari, a selection of locally produced finds and handcrafted fashion fits from local brands.
Masterclasses and Workshops
On the other hand, If you want something more than spectating, you'll enjoy crafting at Sining at Likha. This series of masterclasses by NiQua will teach you the art of bag-making from local leather and upcycled materials.
All you have to do is present a receipt worth P2,000 from any of the MITSUKOSHI stores to get one masterclass ticket and schedule of your preference. How else will you proudly say you've made your own bag, right?
Shopping and Dining
And finally, after strolling through fantastic art exhibits and having a knack for bag making, what better way to treat yourself than with yummy food and a good round of shopping? At Sariling Atin, you can look forward to seeing more Filipino products and delicacies from both local and global tenants.
Of course, we can't forget the diverse Japanese offerings you can also try at MITSUKOSHI BGC to explore a taste of Japanese culture. If you want to grab a drink and a bite to eat, try The MATCHA TOKYO's signature drinks made with organic matcha or KEY COFFEE, which offers beverages from one of Japan's oldest roasters. And if you can't get enough, you can always take home authentic Japanese goods and delicacies from MITSUKOSHI FRESH.
There's also a place for book lovers and manga readers at the Kinokuniya Bookstore x Fully Booked for a slice of Japanese life and literature. And for fashion and beauty enthusiasts, you can flock to Shiseido, Snidel, MITSUKOSHI Beauty, and more to shop your holy grail J-beauty and fashion brands.
As the vibrant beats of Buwan ng Wika roll around, come and join in the experience of the enchanting convergence of cultures at Mitsukoshi BGC. Together, let's celebrate our Filipino artistry, local foods, and products and witness its seamless fusion with global perspectives, all wrapped in the allure of a Japanese flair.
Read more: Spot PH Online – News