November 25, 2022
Mitsukoshi Fresh at your home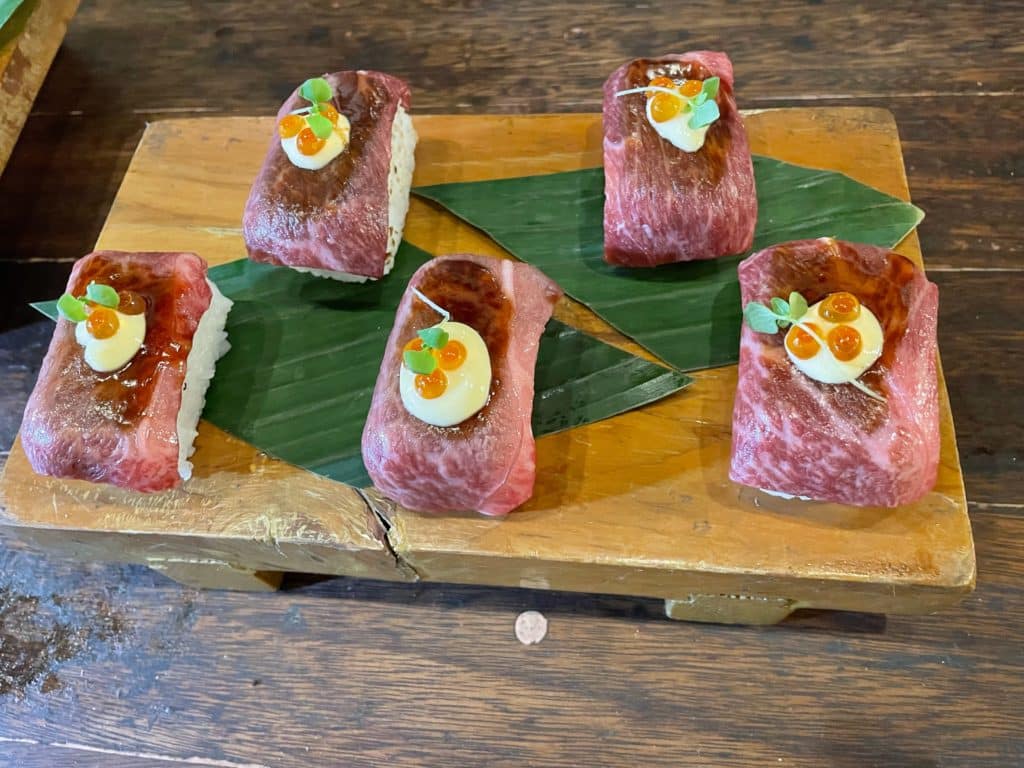 Japanese cuisine has always been about the freshness and authenticity of one's ingredients. And if we're talking about here in the Philippines, the ready availability of these ingredients for the regular homeowner and budding chef. This is my segue to why we all should applaud, and be overjoyed, that Mitsukoshi Fresh is now at The Seasons Residences at Bonifacio Global City.
Located at the lower ground floor of the Mitsukoshi Mall BGC that's now on its soft opening, the Mitsukoshi Fresh setup invites comparison to the food halls we see and enjoy at these Japanese-branded department stores. There's an extensive grocery section with Japanese stocks that can finally be found here—and in a regular supermarket set-up, and not only in Japanese specialty stores, as was the case.
A special dinner at Ikomai of Chef James Antolin, in collaboration with Mitsukoshi Fresh and JETRO (Japan External Trade Organization), was a great opportunity to showcase what's available at Fresh—not only in terms of ingredients, seasonings and confectionery, but also in spirits and liquor. It was an impressive tasting menu that had Sake, Shochu, specialty Gins, and of course, the Chef Antolin go-to's that made Ikomai a pre-pandemic favorite of mine. And you'll be happy to hear, that Ikomai has a stand-alone outlet on the floor of Mitsukoshi Fresh.
We started off with shots of Shichiken Sparkling Sake, and then, the Truffle Sendai Wagyu Beef Tartare and Aburi Sendai Wagyu Beef Sushi came out of James' open kitchen. The Rokochoushi Shochu was paired with these two appetizers. My favorite between the two was the Aburi Beef Sushi—the burnt rice as nice touch to the Wagyu Beef texture.
Ikomai's Karaage, and their Nagoya Style Tebasaki Wings followed, paired with the Sakurajima Komikan gin tonic-infused with Satsuma Oranges. These are the old reliables at Ikomai, and if you haven't tried them yet, I can vouch for the special crispy Karaage.
Read more: Manila Bulletin Online – News