July 30, 2023
Mitsukoshi magic: Experience the best of Japan in this elegant mall in BGC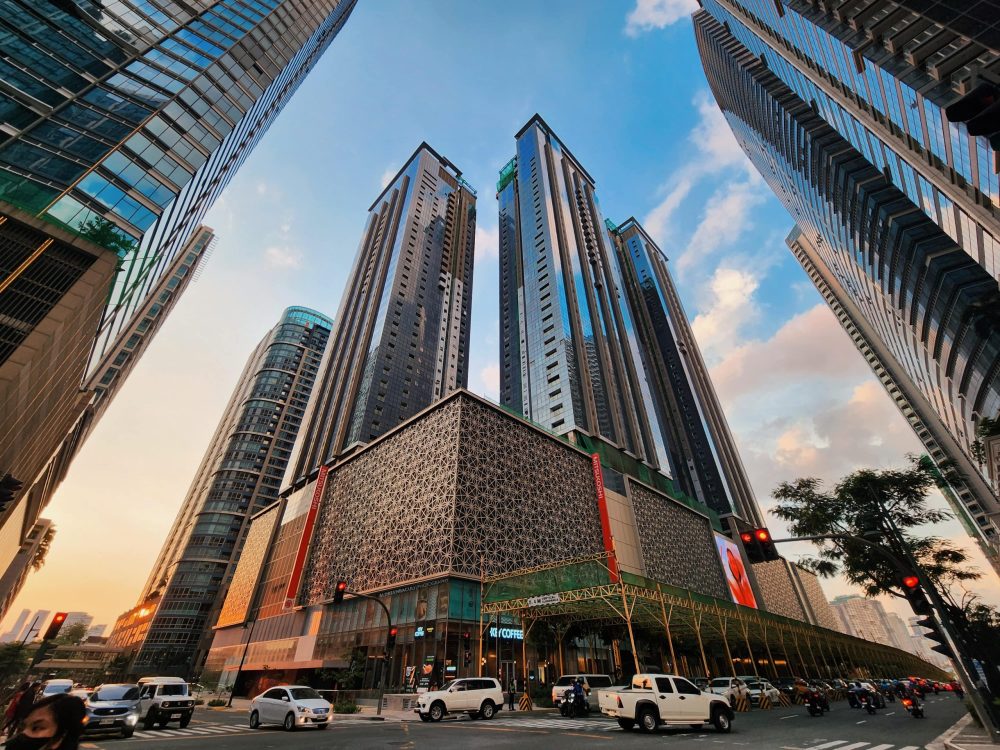 Who doesn't love Japan? Its rich culture, delectable cuisine, exquisite crafts, venerable cinema — these elements captivate the hearts of many Filipinos. If you were to ask where they dream of spending their Christmas break or summer vacation, a majority would undoubtedly respond with "Japan."
But what if your Japan cravings can't wait for visa applications, long airport queues, or a three-hour flight? Don't fret! Just head to BGC, specifically Mitsukoshi BGC, where floor-to-floor, corner-to-corner Japanese delights await.
For Japan-o-philes, Mitsukoshi is synonymous with a remarkable shopping experience. My friends and family members have claimed that a trip to Japan is incomplete without stepping inside a Mitsukoshi mall. Now, your BGC experience will be equally incomplete without visiting Mitsukoshi BGC.
Formal opening
Mitsukoshi BGC formally opened last July 21, 2023, with guests of honor Vice President Sara Duterte, Japanese Ambassador to the Philippines Kazuhiko Koshikawa, Senator Alan Peter Cayetano, and Taguig City Mayor Lani Cayetano. They were joined by Federal Land Inc. chairman Alfred Ty; Nomura Real Estate Holdings (NRE) chair Eiji Kutsukake; and Isetan Mitsukoshi Holdings Ltd. director, president, and CEO Toshiyuki Hosoya.
"The successful launch of the four towers of The Seasons Residences, along with the grand opening of Mitsukoshi BGC, is the fulfillment of imagination and possibilities. It is a culmination of a journey and also the beginning of more exciting innovation and offerings in the country's first Mitsukoshi branch," Ty said.
On the other hand, Kutsukake said, "When we expanded our business overseas in 2017, we started with the vision of bringing a piece of Japan to the Philippines. Our partnership with Federal Land allowed us to realize this vision and grow it even further. To our joy, we witnessed the success of Mitsukoshi BGC as a Japanese mall loved by the community. We hope that this affinity continues to grow as we strive to contribute more and more to the development of BGC and the Philippines."
350 years of legacy
A brand that has withstood the test of time, Mitsukoshi celebrates its 350th anniversary. Through the centuries, it has consistently offered inspiring solutions and innovative products that enrich consumers' lifestyles globally.
According to a press statement, Mitsukoshi's journey began in 1673 as a kimono store in Nihombashi, Japan. Today, its presence extends beyond its homeland, with stores in Taiwan, North America, and the Philippines.
As the Philippines' first Japanese shopping mall, Mitsukoshi BGC shares the very best of Japanese lifestyle to the Philippines. Stepping inside is akin to being transported to Japan itself, as the interiors immerse visitors in elements of traditional Japanese design. Guarding the entrance of the mall along 8th Avenue is the iconic Mitsukoshi Lion, an emblematic statue first seen outside of Japan.
Exciting offerings
With its grand opening, two of Japan's beloved fashion labels are making their debut in the country at Mitsukoshi BGC: Snidel and Fray I.D. Beauty enthusiasts can also indulge in a variety of premium brands, such as Shiseido and Kanebo, at Mitsukoshi Beauty. Other brands like Waphyto, E Standard, and LA Casta are also making their debut in the country through Mitsukoshi Beauty.
The basement holds a special treat for foodies, as it houses the depachika, a traditional food market typically found in Japanese department stores. For those seeking authentic Japanese goods and hard-to-find delicacies, Mitsukoshi Fresh is a must-visit.
Now, the wait for an authentic Japanese fix is over, thanks to Mitsukoshi BGC. It is a dream come true not only for Japanese enthusiasts but also for every Filipino shopper in search of one-of-a-kind products and a wonderful culinary experience.
Read more: Manila Bulletin Online – News