September 14, 2023
MMDA leads MoA signing for promenade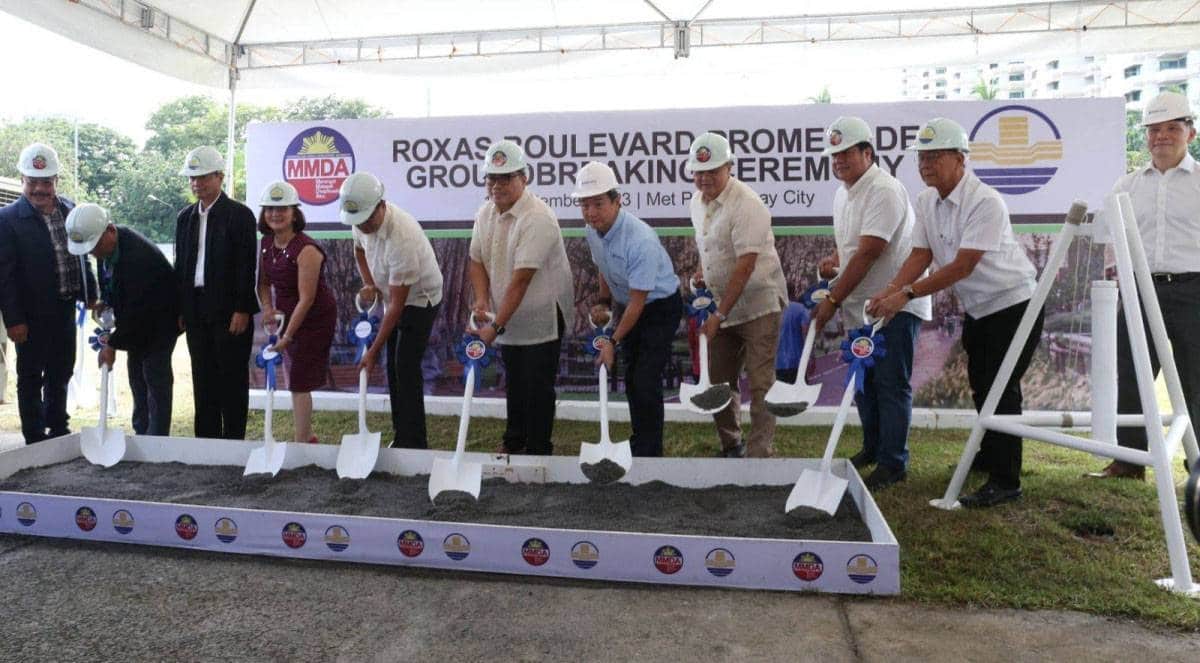 THE Metropolitan Manila Development Authority (MMDA), together with the Philippine Reclamation Authority (PRA), Pasay City, and private partner Federal Land Inc., led the signing of the memorandum of agreement (MoA) for the groundbreaking ceremony of the Roxas Boulevard Promenade in Pasay City on Wednesday.
Wednesday's MoA signing was an essential component of the Adopt-a-Park project in Pasay City.
MMDA Acting Chairman Romando "Don" Artes emphasized the project's purpose, saying it is just the first of many plans the MMDA is preparing for the development of Metro Manila.
"The Roxas Boulevard Promenade Project is not just about creating a park; it is about creating a space where families can bond, advocate fitness, a place of recreation and leisure, and a place to breathe," Artes said.
"This project is the first of many projects that will represent a harmonious blend of urban development and green spaces, designed to enhance the quality of life for all residents of Metropolitan Manila," he added.
Under the MoA, the PRA, as the site's owner, commits to collaborate with MMDA to promote urban greening and the development of parks and green open spaces in Metro Manila.
Situated between the Libertad Pumping Station and the intersection of EDSA and Roxas Boulevard, the Roxas Boulevard Promenade spans 800 linear meters and boasts a width of 22 meters, covering an approximate area of 17,495 square meters.
This multipurpose park is divided into three sections: a futsal area equipped with a mini futsal field, artificial turf, benches, bleachers, and fences; a wellness plaza featuring a jogging path, bike lane, seating area, and solar lamp posts; and a pet-friendly zone with pet furniture, security fences, and ground cover.
Acting General Manager and CEO of PRA Nolasco Bathan expressed gratitude for the opportunity to contribute to the project, saying, "PRA is one with the MMDA on this noble project."
Artes hinted at future expansion plans, noting that discussions with PRA are ongoing to extend the park to the NAIA Road in Parañaque, envisioning one of the longest and largest linear parks in the National Capital Region (NCR).
"We were already talking about this earlier," he said.
Senior Deputy Executive Secretary Hubert Guevarra lauded the initiative and called for more open green spaces in Metro Manila.
"I hope this may serve as an inspiration to other government offices and private sectors within Metro Manila for future improvements of public spaces in the metropolis. We need this now, more than ever," Guevarra said.
Read more: Manila Times Online – News