August 13, 2019
8 Must Try Restaurants in Marikina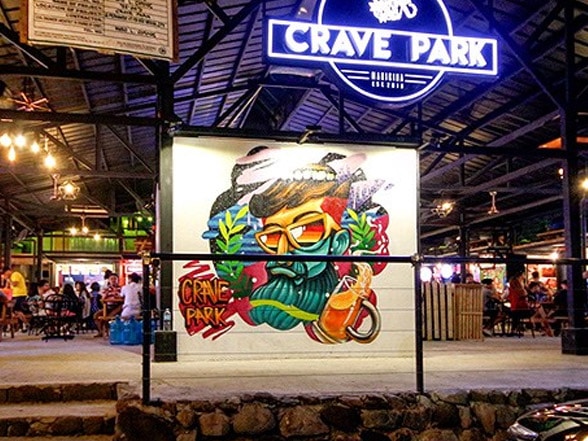 Though it is best known as the Shoe Capital of the Philippines, Marikina is now home to a variety of restaurants that will pique your interest and tickle your taste buds. From all-time breakfast favorites and classic comfort food to Asia fusion with a twist, foodies will have a hard time deciding what to try first. So here are a few favorite restaurants you shouldn't miss when driving east of Metro Manila.
Where to Eat in Marikina City: 8 Restaurants to Visit
1. Fino Deli
Photo via Fino Deli Facebook Page
Fino Deli is the first wine bar and delicatessen in Marikina City.  Aside from a great wine and cheese selection, they serve classic Italian and Spanish fares. The classy and rustic interior sets the right vibe to make sure you savor every bite.
Must try:  Cinco Queso, Truffle Mushroom Pasta, Tomahawk Porkchop
Address: 151 SE Dao, Marikina Heights, Marikina City
2. Ca Phe Saigon

Photo via Ca Phe Saigon Facebook Page
Hidden in an unassuming house in a Marikina residential area, Ca Phe Saigon is a culinary gem that will satisfy your cravings for Vietnamese food.  This hole-in-the-wall serves a selection of soup noodles, rolls, sandwiches, and salads.  And with a Vietnamese leading the kitchen, you are guaranteed an authentic and healthy meal.
Must try:  Banh Mi, Beef Pho, Vietnamese Coffee
Address: 14 Red Cedar Street, New Marikina, San Roque, Marikina City\
3. Rustic Mornings by Isabelo

Photo via Rustic Mornings Facebook Page
What's better than an indulgent breakfast? Breakfast in the garden! Rustic Mornings by Isabelo is a garden restaurant known for its serene al fresco dining setting and all-day breakfast menu. Their international and local brunch dishes are pleasing chow to start – or restart – your day right.
Must Try: Buttermilk Pancakes, Waffle Churros, Tinapa Burrito
Address: 11 Isabelo Mendoza Street, San Roque, Marikina City (6 min drive)
4. Café Lidia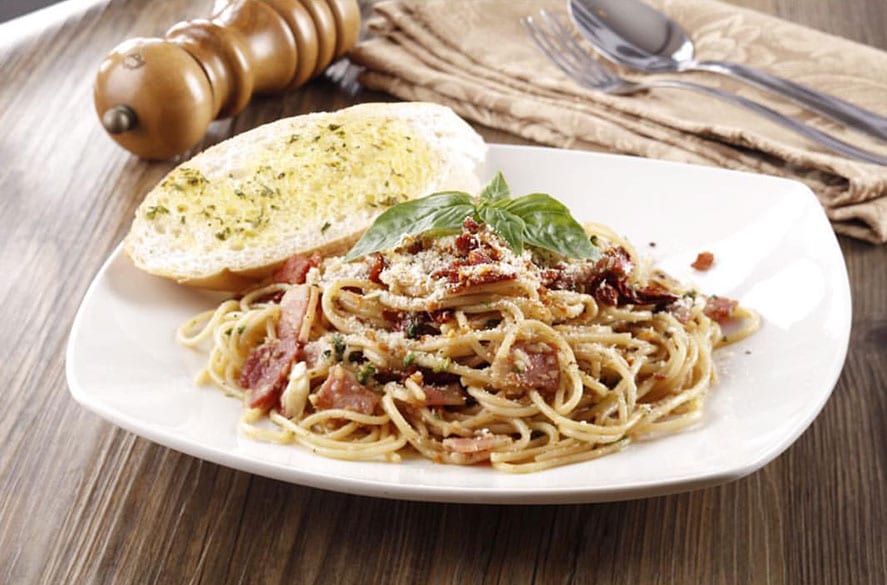 Photo via Café Lidia Facebook Page
Café Lidia is named after its owner, Lidia.  A former shoe entrepreneur, Lidia has successfully established a widely popular restaurant in Marikina known for its pizza and pasta.  This warm, homey cafe is often jam-packed, so make sure to reserve a table beforehand.
Must Try: Pizza, Pasta, Buffalo Wings, Nachos Grande
Address: 64 F. Calderon, Calumpang, Marikina City (8 min drive)
5. Balestier

Photo via Balestier Facebook Page
East meets West in Marikina with Balestier's unique take on Asian fusion cuisine. Balestier gives a fun new twist to well-loved Singaporean, Japanese, and Italian dishes.  For instance, the Laksa Tsukumen is laksa served tsukemen-style where the noodles are served separately from the broth.
Must try:  Laksa Tsukemen, Hainanese Chicken, Salted Egg Wings,
Address:  14 Nicanor Roxas St, San Roque, Marikina City
6. Miguel and Maria

Photo via Miguel and Maria Zomato Listings
Miguel and Maria is a neighborhood bar and restaurant serving all-time favorite feel-good food in generous servings.  It is also a cozy drinking spot, offering both international and local brews.
Must try:  Baby Back Ribs, Buffalo Wings, Mashed Potato
Address:  89 Lilac St., Concepcion Dos, Marikina City
7. Krung Thai

Photo via Krung Thai Facebook Page
When you're craving for some Pad Thai and curry, Krung Thai has got you covered. Krung Thai serves authentic and affordable Thai dishes in generous servings that are big enough to share with family and friends.
Must try:  Pad Thai, Pork Satay, Bagoong Fried Rice
Address:  Marikina Public Market, M Cruz Corner WC Paz, Santa Elena, Marikina City
8. Forget Me Not Café

Photo via Forget Me Not Café
This unforgettable little café serves home-cooked meals that remind you of family dinners and delectable baked treats perfect for coffee and tea.  The hodgepodge of picnic chairs, couches, romantic photos, and dainty flower stencils capture the comforting ambiance of coming home.
Must try:  Roast Beef Sandwich, Nutella Cheesecake, Homemade Corned Beef
Address:  24 Lilac St, Concepcion Dos, Marikina City
Live Near The Best Restaurants in Marikina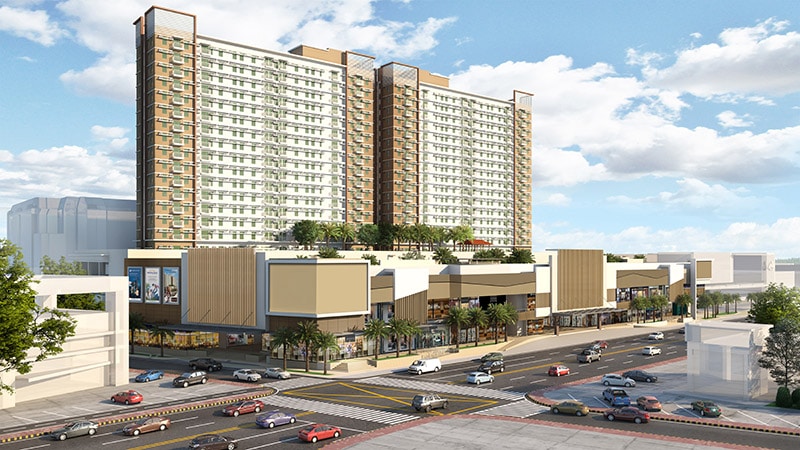 In love with this foodie's paradise? Federal Land's  Siena Towers is only a mere four to ten-minute drive from these restaurants. Located near Marquinton Residences along Sumulong Highway, Siena Towers is a two-tower condominium community with pre-selling and ready for occupancy condominium units for sale.  It offers beautiful and secure homes ideal for starting families.  Residents will enjoy outstanding amenities and proximity to business hubs, shopping centers, and premier schools like Miriam College, Ateneo de Manila University, and the University of the Philippines Diliman.