May 23, 2021
NCR PLUS HOTELS WELCOME STAYCATIONERS
Staycations are once again back on the table for the residents of the so­ called "NCR Plus." Following the easing of community quarantines, the Department of Tourism (DOT) announced earlier this week that 13 hotels may now receive guests within Mega Manila. The hotels, all four­ or five star rated, have Certificates of Authority to Operate for Staycation. This makes almost 6,000 luxury rooms available— at a time when cabin fever is starting to kick in anew and the sweltering heat is making staying at home unbearable for so many.
The DOT has provided clear guidelines though. Only residents within the NCR Plus, aged 18 to 65 can book a stay. Guests must present a negative rapid antigen test upon check ­in. Onsite, they will be required to undergo temperature checks and sanitation procedures, as well as fill out health declaration forms. To assure guests that their rooms are safe, the hotels must seal them off after cleaning. Each of the 13 hotels are ensuring compliance while integrating their own brand of hospitality.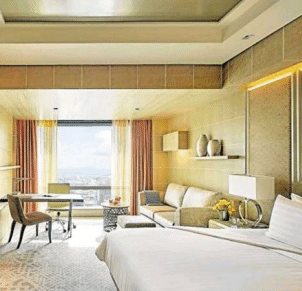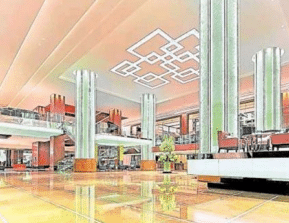 HYATT PROMISE
Live grand at Grand Hyatt Manila, the tallest building in the Philippines. You may also stay at Hyatt Regency Manila in City of Dreams. In both, the grandeur comes with an assurance of safety. All Hyatt hotels are accredited by the Global Biorisk Advisory Council, maintain teams trained to uphold protocols and network with trusted medical and industry advisors. All Hyatt hotels in Asia Pacific ensure regular cleaning and sanitation, temperature checks, knock ­and ­go room service and more.