March 22, 2023
New Seiko Premium Boutique opens at Mitsukoshi BGC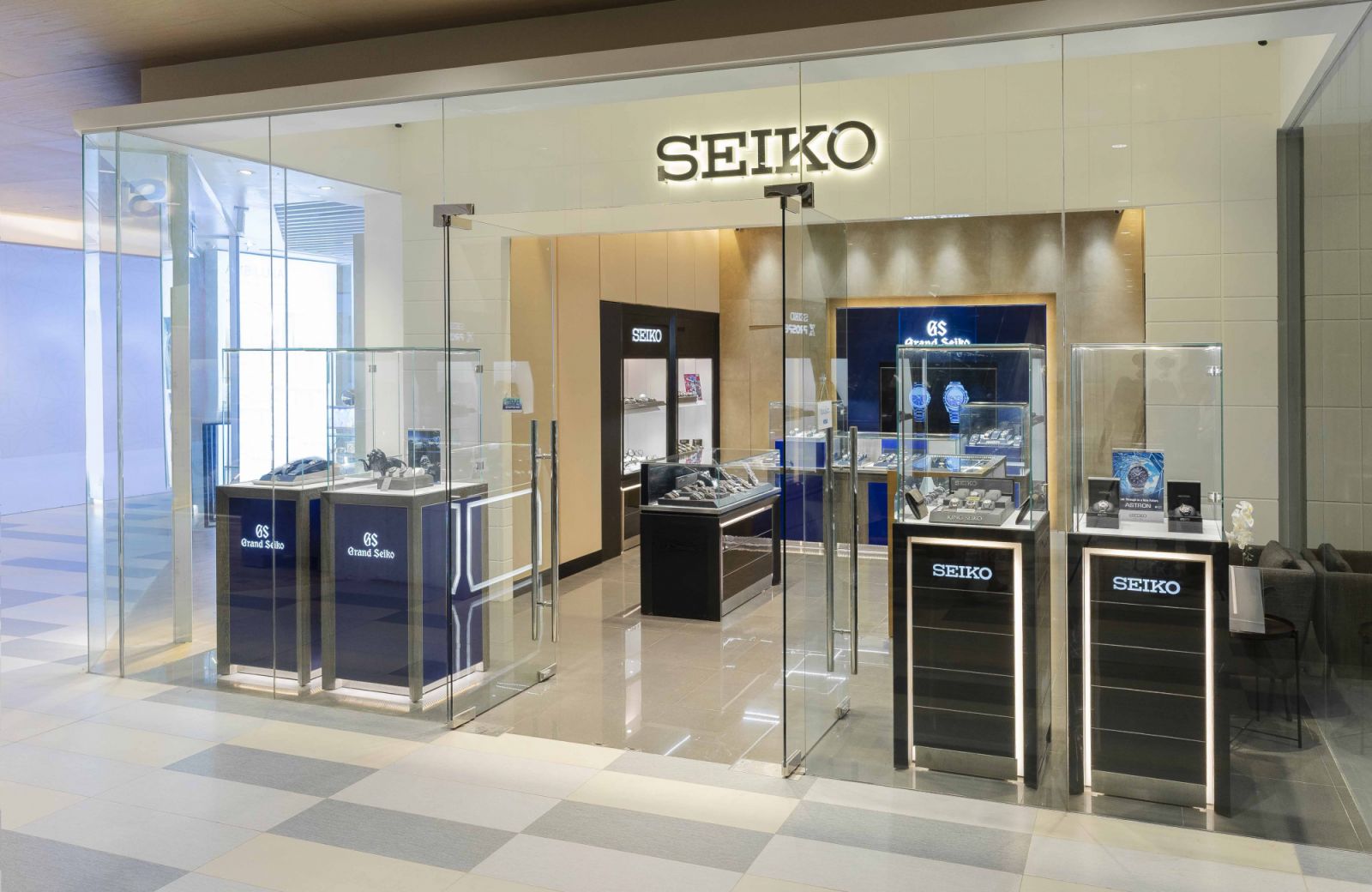 Seiko is one of the world's leading manufacturers and a trusted brand when it comes to watches. Your first piece likely comes from this esteemed Japanese label or, by this time, has an extensive collection from the line.
When you ask people why they love Seiko, they'll have various answers—from its rich history, ageless craftsmanship, quality, and classic features, including after-sales service. It is a name that continues to stand firm through the changes in the watchmaking industry over time, as it continues to give us plenty of reasons to stay as patrons.
Apart from its limited edition releases and unique selection, here's another. Seiko Premium Boutique, home to Grand Seiko and Seiko timepieces, recently opened its doors at Mitsukoshi Mall in BGC. The 48sqm store can be found on the ground floor, with every corner dripping with elegance, evident in its warm and neutral shades that match the brand's overall ambiance.
The Premium Boutique at Mitsukoshi BGC commemorates two Seiko milestones: its 110th Anniversary and the 55th Anniversary of Seiko 5 Sports—as Seiko introduced your favorite watches from Seiko's Presage, Prospex, King Seiko, Grand Seiko, and 5 Sports which are now available in-store.
Additionally, Seiko revealed that more limited-edition timepieces are arriving in the coming months. Among others are the remembered 1970 Seiko design as a tribute to Japanese adventurer Naomi Uemura in May, the Presage Craftsmanship Series in June, and the Seiko 5 Sports in collaboration with Masked Rider to be expected within the same month.
In honor of 110 years of watchmaking, Seiko's Presage Craftsmanship Series will present four timepieces that shine a light on the craft. With each piece, a different master and his team demonstrate the painstaking skill required to practice their technique on the miniature canvas, the Seiko Presage dial, in four varying materials: enamel, Urushi lacquer, Arita porcelain, and Shippo enamel.
Another remembrance of Seiko's long history and profound legacy, we are reminded of Japan's first diver watch in 1965 and Seiko's complementary introduction of their own five years later through the limited edition Naomi Uemura watch. This piece was the first of many to prove Seiko's reliability in extreme conditions when worn by the Japanese mountaineer throughout his climbs. Joining the Prospex collection, the modern reinterpretation of the 1970 diver's watch has a dial that matches the distinctive silhouette and contours of Mont Blanc over a patterned backdrop that echoes the mountain's rocky and snowy surface.
As for sports watches, Seiko 5 Sports collaborated with the fondly known television program Kamen Rider through the Masked Rider limited edition. The collaboration was birthed through reinventing the design of the main character Takeshi Hongo's original watch, upgraded with modern technology and materials, along with design cues that reference Masked Rider 1: dial's color and pattern inspired by Hongo's helmet, calf strap evokes his trademarked scarf, and the glass case back even features the Tachibana Racing logo.
Also found in Seiko Premium Boutique under the Presage range is a homage to the brand's first wristwatch, the Laurel. On top of the timepiece, King Seiko unveils a new collection, Prospex divulges diver watches inspired by the polar landscape, 1968 GMT, and other series such as SBP385, which contributes to a greater understanding of the oceans and their preservation by including an additional strap made entirely of recycled plastic bottles.
Read more: Philippine Tatler Online – News