June 8, 2021
Premium living, the Grand Hyatt style
If it's hotel-level luxury lifestyle and services you're looking for, Federal Land Inc. makes its case by offering the Grand Hyatt Manila Residences. Besides being the only Grand Hyatt-branded residences in Southeast Asia, it offers its residents exclusive access to the five-star Grand Hyatt Manila, that beacon of elegance and taste, at the Bonifacio Global City.
At a recently held virtual event, the low-density Grand Hyatt Manila Residences South Tower was formally introduced. Its 188 well-appointed living spaces, where investors and residents can enjoy hotel-like homes, plus the renowned hospitality, service, and amenities that are associated with this iconic brand, Grand Hyatt.
Federal Land President and COO Thomas Mirasol was happy to share that, "As a company globally known for its high standards of hospitality, we work to satisfy our guests' needs while providing a luxurious experience that can only be found in Grand Hyatt. We do this by giving them our fullest attention and extending our care in more ways than one, especially during these unprecedented times.' This holds true whether one is talking about the Grand Hyatt Manila Residences, or the hotel itself, the Grand Hyatt Manila.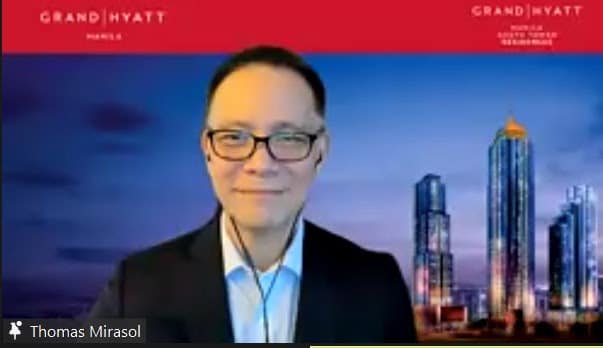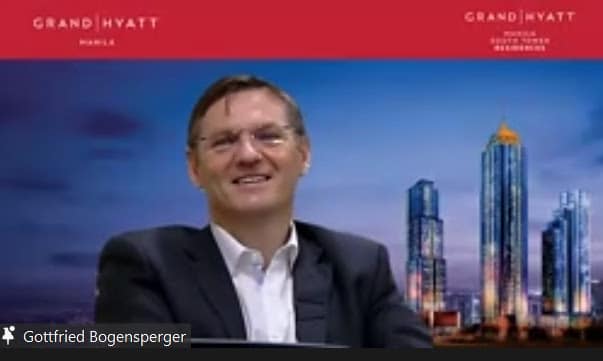 During the online launch of Grand Hyatt Manila Residences South Tower, Thomas Mirasol, president and COO Federal Land; Hans Hauri, president of Bonifacio Landmark Hotel Management Corp., and director, Bonifacio Landmark Realty and Development Corp.; and Gottfried Bogensperger, general manager and area vice-president of Grand Hyatt Manila.
Read more: Manila Bulletin