November 20, 2022
SNEAK PEEK: Fully Booked Brings Japanese Bookstore Kinokuniya to BGC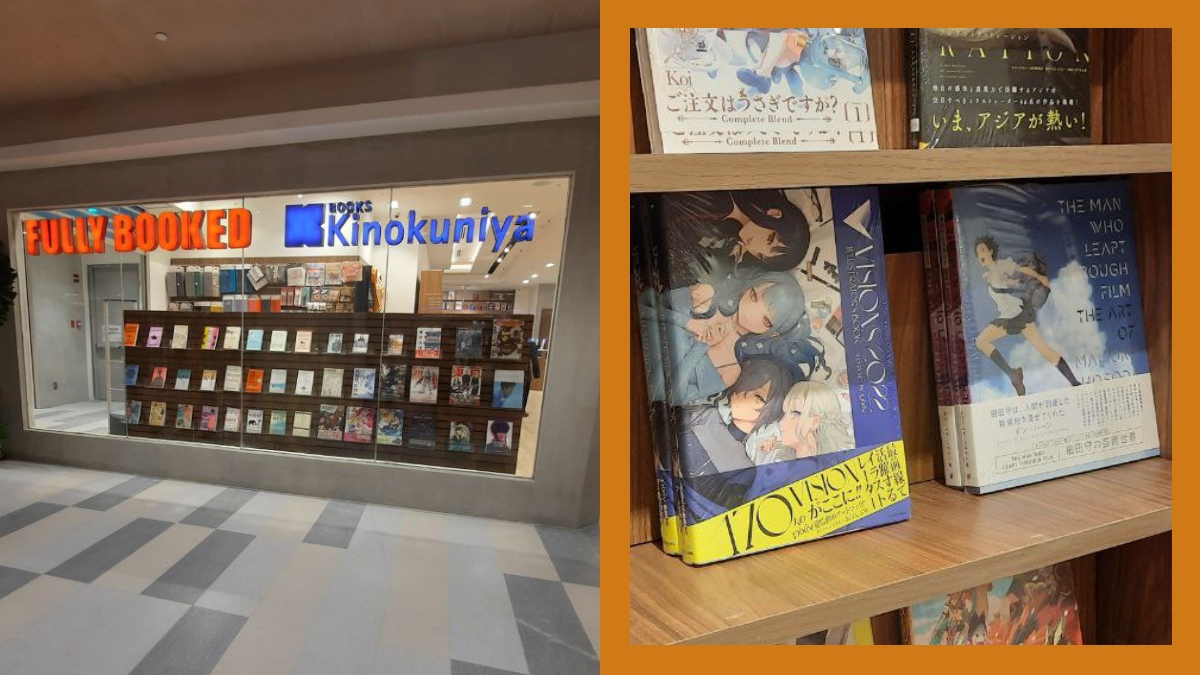 (SPOT.ph) As much as we love digital copies, nothing beats browsing through shelves of books that you may or may not read. And if you're a big fan of Japanese manga and books, look no further than the newest Fully Booked branch on the second floor of the soon-to-open Japanese-inspired mall MITSUKOSHI BGC in Bonifacio Global City. The best thing about it? They partnered with Japanese bookstore chain Kinokuniya to expand its selection of Japanese manga and books as well as English-language titles. Fully Booked and MITSUKOSHI BGC opens to the public on Friday, November 18.
The opening weekend also hass huge promos for shoppers. You can receive a free discount card for a single-receipt purchase of P3,000 if you buy books during the opening weekend. This entitles the cardholder to a lifetime membership with perks that included 10% off on cash purchases of selected items. The first 350 people who purchase a minimum of P3,000 worth of manga also receive a free Viz tote bag.
"Bookworms can expect the typical Fully Booked range and curation of titles at our branch in MITSUKOSHI BGC—with a special spotlight on manga, both in Japanese and English languages. With half of the branch earmarked for manga, we hope that manga readers will be delighted with the assortment of titles available," shared Fully Booked Managing Director, Jaime Daez, in a statement.
The bookstore chain's new location at MITSUKOSHI BGC is the perfect venue for the partnership between Fully Booked and Kinokuniya, which has been around since 2019 in an effort to expand its selection of Japanese-language manga and books.
"We started working with Kinokuniya in 2019, outside of the public spotlight, to explore including Japanese titles in our selection. Our partnership enabled us to experiment with titles that could work in the Philippine market and discover valuable insights about what readers want to see on the shelves. With the opening of a Japanese-themed mall, we felt it was the right time to take it to the next level and offer Filipino readers a really extensive range of Japanese manga never before seen in any of our stores," added Daez.
To complement not only MITSUKOSHI BGC's Japanese sensibility, this Fully Booked branch also sports a mural that reflects the fusion of Japanese and Filipino cultures through the power of books. It is designed by New York-based Japanese illustrator, Yuko Shimizu.
Read more: Spot PH Online – News