September 28, 2020
Sustainable home: Why we need it now more than ever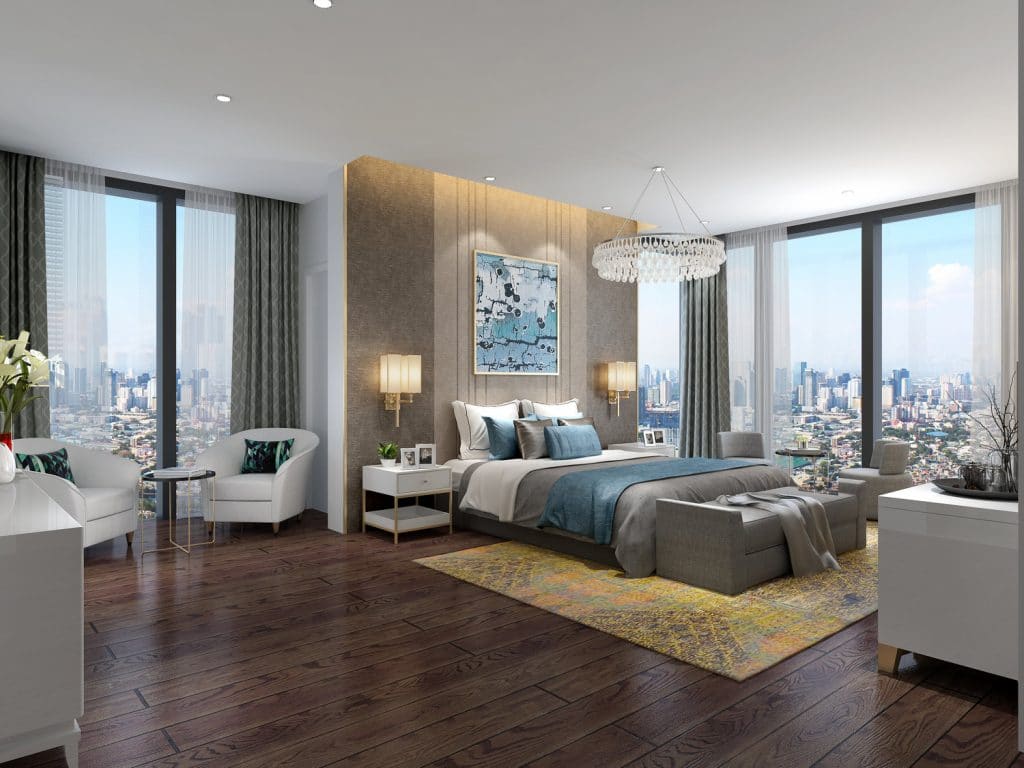 5 ways to ensure that you live in a space that is not only eco-friendly but also suitable to these times
The Covid-19 crisis drew attention to the importance of sustainability. Amid the massive threat to public safety, people are realizing that sustainability goes beyond environmentalism. These solutions should create better living conditions for residents – bigger living spaces, more pocket parks, an integrated community experience, proximity to medical institutions, and more.
Take sustainable homes, for instance. More than its positive impact on the environment, these homes come with extra security and safety measures for its residents. They save costs by reducing energy consumption and offer additional health benefits that come in handy in a health crisis.
Let's take a look at some of these sustainable housing solutions that are seen to benefit the residents today and address this "new normal."
1. Bigger windows do not only save energy, they also give energy
Big windows provide your home with an abundance of natural light and other benefits. Big windows can reduce dependence on artificial lighting, consequently shaving off electricity costs in the long run. Natural light is also a great source of Vitamin D, a critical nutrient that helps boost a good mood and stimulate the brain.
Several modern homes such as Grand Hyatt Manila Residences South Tower in BGC, have incorporated large windows in their unit designs. On top of that, the windows are 100 percent glazed, providing the residents with a full harvest of natural light and a reduced transmission of solar heat.

2. Water-efficient toilet fixtures do not only save water, they improve bathroom hygiene
Flushing toilets is the biggest water hog at home, using up to seven gallons of water with every flush. Water-efficient toilet fixtures, such as those that have dual flush technology, reduce water waste, yet provide thorough cleaning in a single, low-volume flush.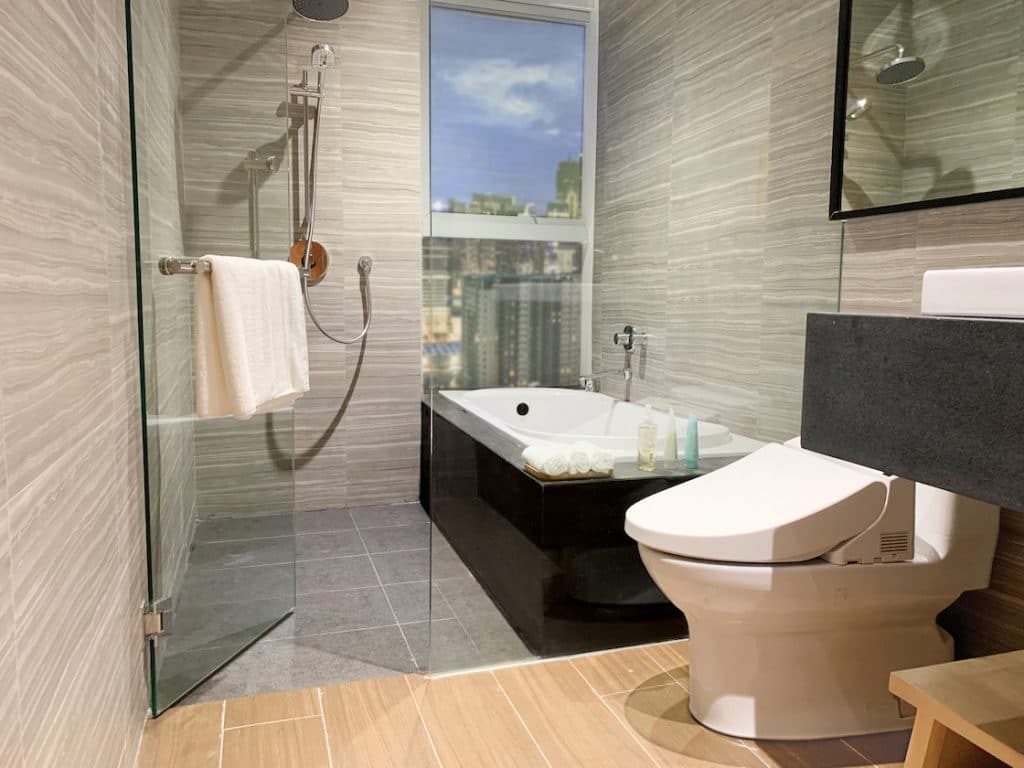 Aside from conserving water and saving costs, these fixtures reduce cleaning time for the user as it is hygienic by nature. The Seasons Residences in BGC provides its residents with distinct Japanese shower toilets. The innovative bathroom fixtures are not only more sustainable but also adds a sense of comfort and luxury to the experience.

3. LED Lights are not only long-lasting, they also provide improved safety
LED (Light Emitting Diodes) lights last on an average of 35,000 to 100,000 operating hours and are more durable and sustainable than the traditional incandescent and fluorescent lights. They also generally consume 90 percent less power making them energy and cost-efficient.
Another advantage of LED lighting is its innately hazard-free attribute. LEDs emit almost no warmth therefore they are cool to touch and can be left on for hours. It also operates effectively on low-voltage electrical systems, which means the chances of fire incidents from LED lighting is much lower.
Residences made by reliable developers are already harvesting the fruits of sustainable lighting. The LED lighting technology used in these developments not only provides cool and well-lit spaces, they add to the residents' peace of mind, as well.

4. Open lawns and landscape gardens do not only clean the air, they also relieve stress
Garden landscapes at home are truly therapeutic. When work-from-home arrangement takes its toll, the green façade and calming hues will lessen agitation and speed up emotional upturn.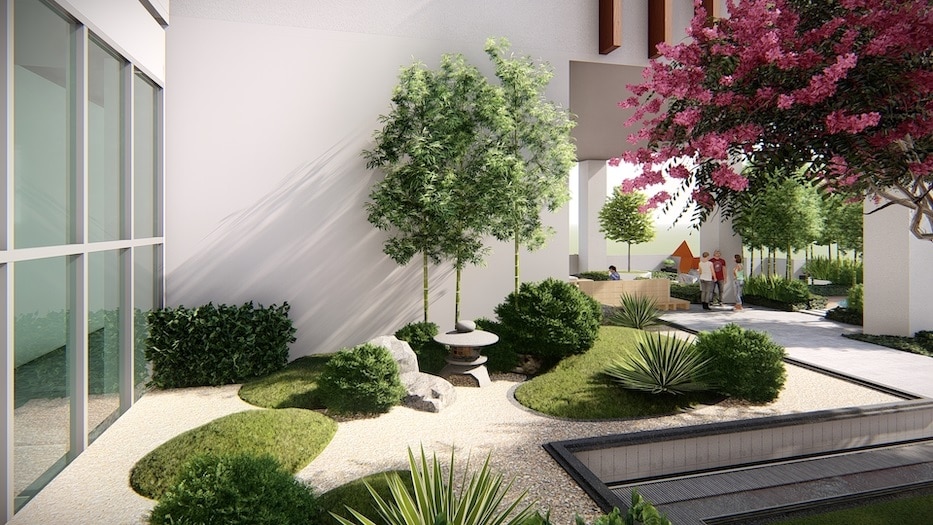 Plants produce more oxygen and boost mood, while gardens with full-grown trees and shrubs create pockets of sanctuary from harsh sunlight. Because normal travel may still be unlikely in the near future, green, open spaces in condos or residential properties are probably the closest physical simulation of a destination spot.

5. Certain building materials do not just cool down surfaces, they can cool down body temp and provide communal heat relief
A home with a "cool roof" may not be important to residents at first, but the benefits of this feature are highly evident during mid-day heatwaves. Cool roof is a roofing system designed to reflect more sunlight and absorb less heat than the typical dark roof. Structures with cool roof reduce the amount of heat that enters the home.
Condominiums like The Grand Midori Ortigas have cool roof systems for future residents to become less dependent on power-consuming air-conditioning systems. The use of these materials in building elements not only allow for better energy efficiency but also improve thermal comfort for residents.
On a much larger scale, this housing solution further reduces the heat island effect on the community, adjusting the overall heat index altogether.
In the hopes that the pandemic is already waning, real estate developers are considering more innovative solutions that could future-proof their projects from potential crises.
Read More at: hmb.com.ph