February 6, 2023
Test your wine knowledge at Grand Hyatt's The Cellar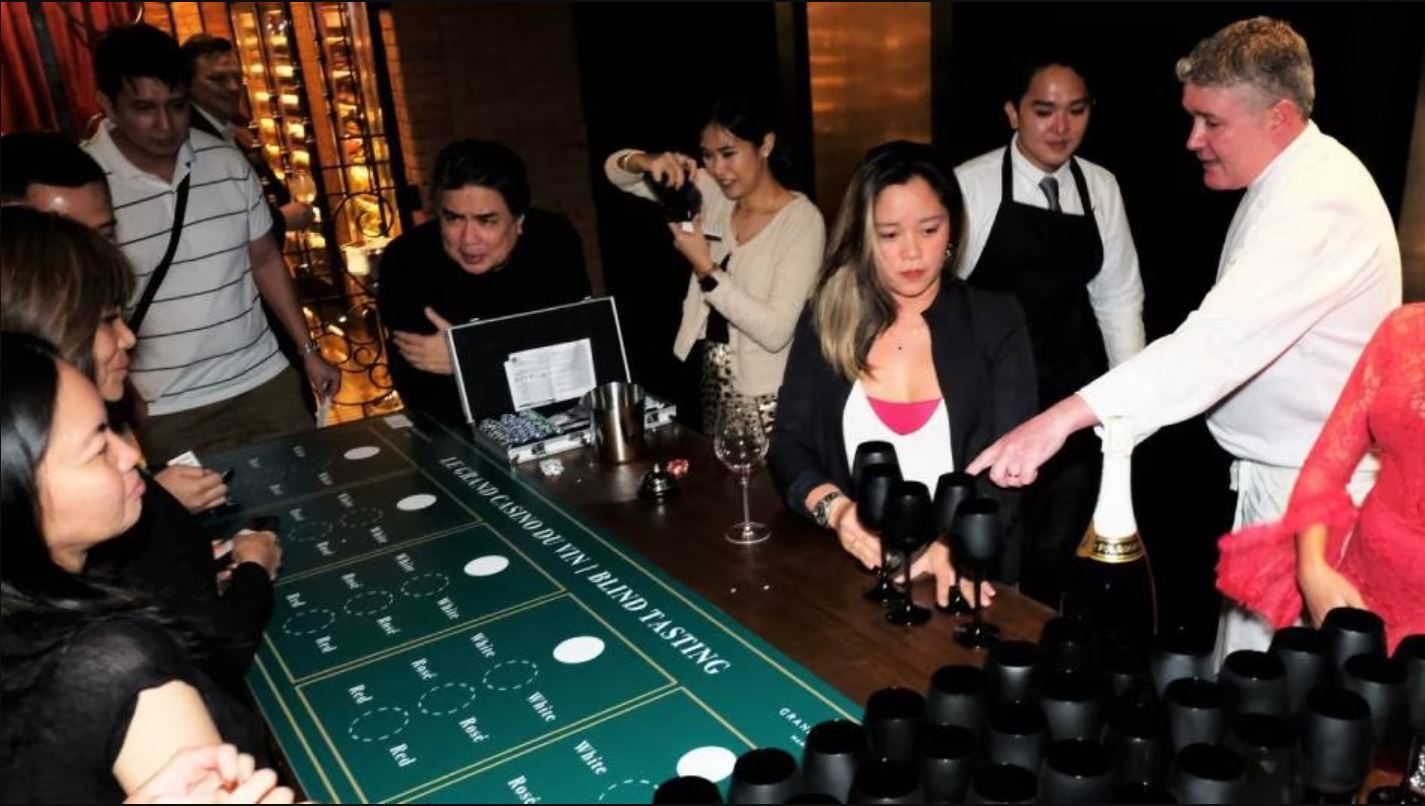 MANILA — Do you think you know your wine? If you do, then put your money where your palate (and nose) is when the Grand Hyatt Manila transforms its wine bar, The Cellar, into Le Grand Casino Du Vin for two nights a month starting this February.
The hotel's normally quiet wine bar literally gets the Monte Carlo treatment complete with gaming tables, gambling chips, and dealers/game masters with the energy that go along games of skill and chance which all together, promising a truly unique night out.
Along with a four-course dinner by executive chef Mark Hagen's culinary team, guests are given a gaming card to tally which games they have played along with 12 chips to wager on three games that test one's knowledge and pallet about wine. On the "casino" floor are three games played on tables all around The Cellar.
On one table is a blind wine tasting game with 1:2 odds where players try to figure out if they're sipping a white, rosé, or red wine.
On the far side of The Cellar is the aroma sensory game, again with 1:2 odds where players sniff out aromas from a vial taken from a Le Nez Du Vin set, a wine sensory kit used to train sommeliers and wine professionals, and choose what the correct aroma from choices on the gaming table.
Read more: ABS-CBN News Online – News