June 6, 2023
The allure behind Grand Hyatt Manila Residences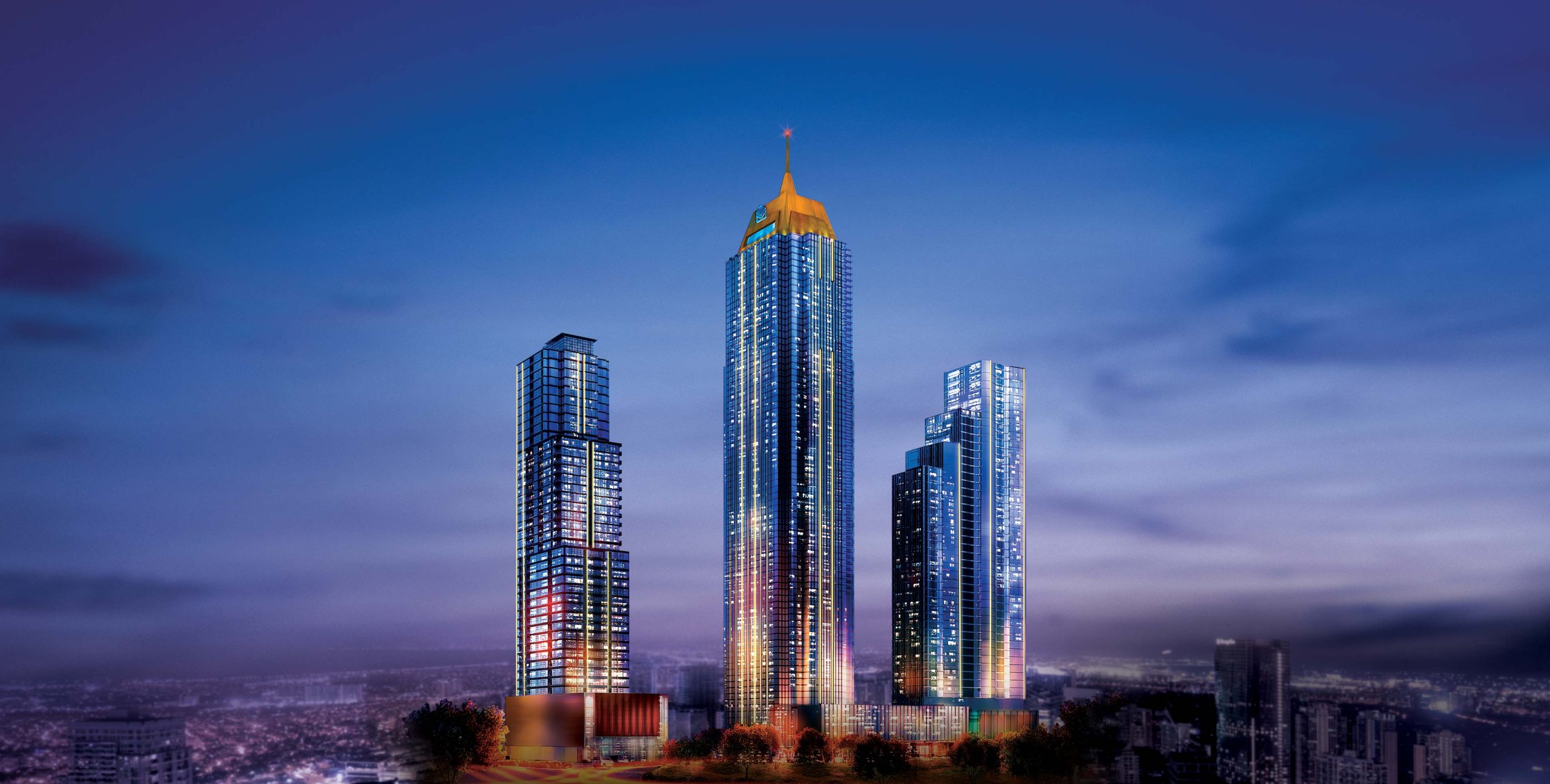 Indulging in luxurious living is a statement of one's refined tastes and aspirations, far beyond just the ownership of expensive possessions. It involves a careful selection of various aspects, qualities, and characteristics that can turn everyday life into an exceptional and extraordinary experience. At Grand Hyatt Manila Residences South Tower, this unique experience is made possible through a range of amenities, privileges, and services that have led to its sold-out status.
Grand Hyatt Manila Residences South Tower is the first Grand Hyatt branded residence in Southeast Asia. It is a joint venture between Federal Land, Inc. and Orix Corporation of Japan, forming North Bonifacio Landmark Realty and Development Inc., carefully designed to offer a genuine hotel-like luxury living experience.
Here are some of the reasons why this luxurious condo is sought-after:
A Most Exclusive Club
For starters, Grand Hyatt Manila Residences South Tower welcomes its residents into the World of Hyatt, the brand's global loyalty program that offers exclusive benefits and rewards to members. World of Hyatt is a program owned and operated by Hyatt International.
"As a resident, one can enjoy the privileges of a Globalist Member of the World of Hyatt, such as complimentary room upgrades, exclusive check-in line, and access to unique experiences in all Hyatt-branded hotels and resorts worldwide," said Federal Land's Sales Head Margarita Saenz-Resurreccion.
As a member, homeowners of Grand Hyatt Manila Residences South Tower visiting any Hyatt Hotel will also receive a Gold Status with M Life Rewards (an MGM Resort Loyalty Program) and guest of honor privileges, where residents can share in-hotel benefits with family and friends.
Daily Fine Dining Experience
Residents can indulge in the fine-dining options at Grand Hyatt Manila – or even bring the gourmet experience inside their own homes.
With the hotel just across the street, residents can enjoy its many exciting culinary concepts, including The Grand Kitchen, No. 8 China House, The Cellar, The Lounge, The Peak, Florentine, and The Pool House.
Unique dining experiences are also available for all ages. The young and young at heart will enjoy the best of theatre and dining in an immersive culinary journey with Le Petit Chef at The Peak. This animated journey takes you around the world to learn about the history of the food you are eating.
If pastries, coffee, and rosé are your cup of tea, Merienda Cena at The Lounge offers a Euro-Filipino spin on the classic afternoon tea. Indulge in free-flowing drinks, desserts, and sweet and savory bites that elevate the typical Filipino merienda fare to sumptuous levels.
For the worldly and sophisticated, Le Grand Casino du Vin at The Cellar will provide a one-of-a-kind wine and dine experience. This newest addition to The Cellar offers three themed wine game tables with exciting prizes, including a bottle of premium wine, dining credits, or even a room stay at Grand Hyatt Manila.
However, when entertaining at their own homes within Grand Hyatt Manila Residences, residents can exclusively avail of the services of a private cuisinier. Prepare for a memorable dining experience as a world-class chef caters to all your culinary indulgences.
Luxury Hotel-like Amenities
"Luxurious lifestyle at Grand Hyatt Manila Residences South Tower is enhanced with hotel-like amenities that cater to the recreational, wellness, and mobility requirements of the homeowners. We make sure that residents will have access to a variety of amenities as soon as they step out of their unit," said Resurreccion.
There is a 24-hour fitness center to keep you on top of your game, with a yoga room and high-tech cardio and strengthening equipment. A personal trainer is on-site to help you customize a fitness plan. There's also a lap pool and kiddie pool for the young ones to dive in to beat the heat.
There's also a library for quiet reading and a glass function room for meetings or events, while virtual play is available at the entertainment zone.
And for people with an on-the-go lifestyle, the building features its own private helipad for helicopters and powered lift aircraft.
For slowing down at the end of a busy day, residents can head over to Grand Hyatt Manila to relax at Illume Spa. The spa features soulful treatments that blend culture and indigenous technology, all conducted in private treatment rooms with full en-suite bathrooms.
24/7 Attention and Assistance
Grand Hyatt Manila Residences South Tower seamlessly incorporates the impeccable style and concierge services the global hotel brand is famous for.
"Personal attention to the personalized requirements of residents is part of providing a luxurious lifestyle," said Resurreccion. "This is why at Grand Hyatt Manila Residences South Tower, the staff is always ready to assist – hotel à la carte services are seamlessly incorporated to cater to resident requests at any given time."
In the comforts of their residential suites, homeowners have a direct line to services such as housekeeping, general cleaning, concierge, floral arrangements, laundry / dry cleaning, transportation, and any errands a resident wish to assign.
Unparalleled Views and Accessibility
Part of living a life of luxury is waking up to a breathtaking view of the metro skyline each morning. At Grand Hyatt Manila Residences South Tower, homeowners can come home and see the view from the windows of their residential suites.
Being in the heart of BGC has its perks, too, as Grand Hyatt Manila Residences South Tower puts you at the center of everything — business, education, lifestyle, leisure, and culinary choices. It is the home of top international schools such as International School Manila, the British School of Manila, and the Manila Japanese School, and other important city landmarks such as world-class medical institution St. Luke's Medical Center, several embassies, parks, and of course, plenty of shopping and dining experiences to bring people together.
Grand Hyatt Manila Residences South Tower rises as a part of Federal Land's 10-hectare master planned community Grand Central Park, further adding a complete community experience to its collection of offerings. It stands right beside the five-star hotel Grand Hyatt Manila, the first Mitsukoshi in the country, and exclusive homes patterned after the Manhattan lifestyle.
There is no time wasted on the road, and the needs of your entire family can be fulfilled immediately. BGC is serviced by major highways, with link roads connecting it to other business hubs such as Makati Central Business District in its west, and Ortigas Center in the north. The opening of the new BGC-Ortigas Road Link, as well as several major infrastructure developments underway, is set to provide BGC residents with better accessibility and more convenient mobility options.
Legacy of Luxury
As Grand Hyatt Manila Residences South Tower is soon to be turned over to its discerning owners, it further solidifies Federal Land's reputation as a premier developer that has introduced some of the most iconic and well-designed properties in the market. This luxurious condo offers a true luxury lifestyle in one of the most desirable addresses in the country, backed by the global expertise of Hyatt Hotels Group.
Federal Land celebrated its 50th year – a significant milestone – in 2022, taking on a commitment to partner with some of the most brilliant and innovative design firms in the country who share their zeal for providing the best that life can offer.
Grand Hyatt Manila Residences South Tower is crafted to deliver hotel-living at its finest and designed to embody world-class luxury and impeccable style. With unit handover slated in December 2023, a new batch of discerning homeowners is set to come home to grand experiences every day at this highly coveted address.
Read more: Manila Bulletin Online – News