The Cellar is the wine cellar and bar of the Grand Hyatt Manila. In addition to its wide assortment of fine wines, The Cellar also serves craft beers and cocktails which you can pair with small plates and international tapas. The Cellar reopened just two weeks ago after being closed for almost 10 months due to the lockdown.
Health & Safety Protocols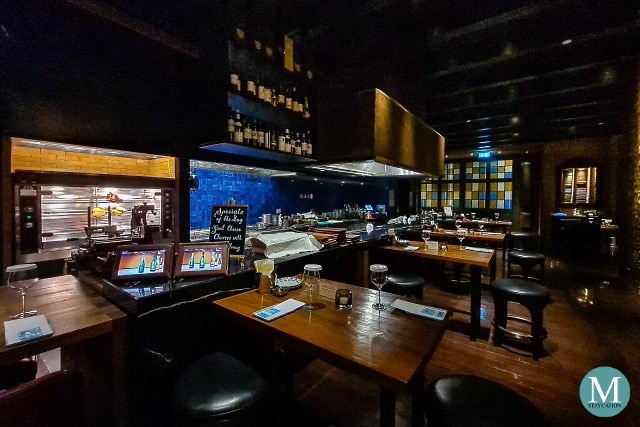 I have dined at the Grand Hyatt Manila for mutiple occassions already since July 2020. Knowing that same health and safety protocols are implemented here at The Cellar, it gave me peace of mind when I dined here last week.
• Your body temperature will be recorded at the hotel lobby and at the resaurant's reception desk.
• Guests must fill out a wellness disclosure form downloadable via a QR code.
• Guests are required to wear a facemask and face shield when entering the restaurant.
• Safe physical distancing is strictly implemented.
• Face-to-face dining is not allowed, even among family members.
• Dining utensils are wrapped in table napkins.
• Alcohol wet wipes and facemask envelopes are provided to guests.
• The dining staff is required to wear a facemask, face shield, and gloves.
• Dishes are covered with a cloche when being served to guests.
If you are dining with friends or family, I recommend reserving one of their private dining rooms which can accommodate four to eight guests (in accordance with the new normal guidelines). A private dining room must be booked in advance. As of this writing, there is no minimum spend requirement.
Read more: Metro Staycation