February 23, 2023
The Seasons Residences: A testament to Philippines-Japan's enduring friendship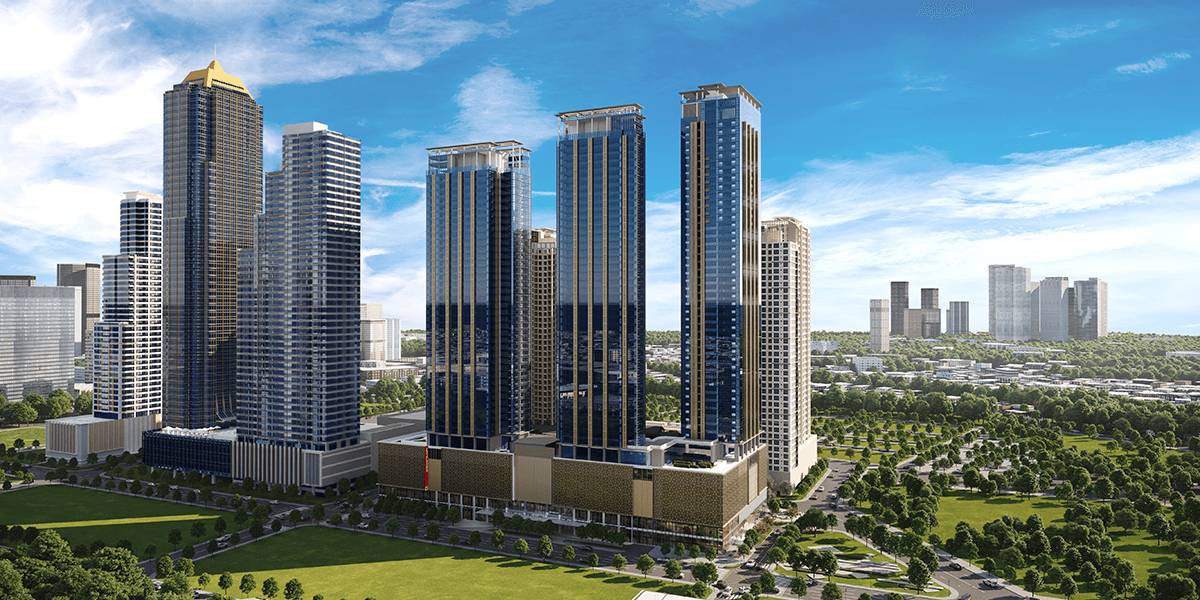 It was a long, colorful, storied journey for both countries which eventually led to the two countries formalizing diplomatic relations in 1956.
And the rest, as they say, is history.
Centuries later, it is a bond that is stronger than ever, "ties that have gone from strength to strength," as the Philippine Embassy in Japan Chargé d'Affaires Robespierre Bolivar said.
A testament to this is a piece of Japan in the Philippines, right in the heart of the metro, The Seasons Residences in Bonifacio Global City in Taguig.
Indeed, The Seasons Residences is concrete proof of the strong ties between Japan and the Philippines because it is a product of a landmark partnership between Filipino-owned mammoth conglomerate GT Capital Holdings' Federal Land Inc. and Japanese giants Nomura Real Estate Development Co. Ltd. and Isetan Mitsukoshi Holdings Ltd.
A showcase of Japanese tradition of excellence
Born out of this landmark partnership, The Seasons Residences showcases Japan's technology and design and Filipino hospitality.
It is a gem in itself; showcasing both functionality and elegant simplicity, as what the Japanese are known for.
Its beauty starts from the outside—its hemp-patterned-adorned façade, designed by Japanese designers Torafu Architects and Asao Tokolo, speaks of divine rituals and Japan's strength and durability. Hemp has long been grown in Japan and is part of its culture since ancient times— in clothing, embroidery, and sacred traditions—from mixing tea to new year's cleansing rituals.
Inside, innovative Japanese technology is optimized to ensure safety and security. All four towers are equipped with the sophisticated Viscoelastic Coupling Dampers technology that can withstand strong winds and earthquakes, common to the Philippines and Japan.
The development also has unique storage solutions, like kitchen floor storage, shoe cabinet, and bedroom closets, are installed to maximize space and keep everything organized. Every unit will have a sunken slab for a below-floor drainage system in the bathroom and kitchen to allow easier pipe maintenance and water leakage protection, as well as eco-friendly solutions such as Japanese-branded shower toilets.
Four seasons of Japan
The Season Residences offers four residential towers—Haru (Spring), Natsu (Summer), Aki (Autumn), and Fuyu (Winter)—ranging from 41 to 51 floors high with an amenity floor patterned after the four seasons of Japan.
There is a modern gym and landscaped gardens that evoke the fresh beginnings of spring, while the swimming pool and karaoke room bring to mind the fun of summer.
Take some autumn inspiration in the music room, reading lounge, and business center are provided to accommodate the creativity Autumn inspires. Lastly, The Seasons Residences offers a wellness lounge reminiscent of Japanese winters.
Another unique amenity offering in The Seasons Residences is The Guest House. Patterned after traditional Japanese homes, The Guest House is a four-bedroom space available for lease to relatives and friends of residents, so they too can experience Japanese living at The Seasons Residences.
Read more: The Philippine Star Online – News