Japanese design has long been highly regarded for upholding cherished tradition and values, while fearlessly pushing the envelope.
This unique, ingenious fingerprint that has given Japan a distinguished place in the global scene is just one of the reasons why leading developer Federal Land Inc. has collaborated with Japanese firms to deliver innovative real estate offerings in the Philippines.
"We've always admired the efficiency and effectiveness of Japanese design, as reflected in various aspects of Japanese life," explained Cherie Fernandez, project development group head of Federal Land.
Ultimately, the goal is to help enhance and redefine the Philippine real estate industry by melding Filipino and Japanese excellence in premium, resilient structures.
Commitment to excellence
One development that proves Federal Land's commitment to do so is The Seasons Residences, a premier four-tower residential project with a mall component at its podium.
Set for completion in 2027, The Seasons Residences will rise along 8th Avenue, within Federal Land's 10-ha Grand Central Park community in North Bonifacio Global City. The masterplanned project, patterned after the Big Apple, gives residents convenient access to both essentials and wants, even in a pandemic or emergency.
The Seasons Residences is neighbors with Grand Hyatt Manila and its branded residences, modern residential towers Park Avenue, Park West, Central Park West, Madison Park West and Time Square West, upscale retail hub The Shops at Grand Central Park and the highly anticipated Japanese mall, MITSUKOSHI.
The four-story MITSUKOSHI mall brings to the country premium commercial spaces that showcase Japanese design elements in a casual but elegant setting. It will feature a depachika or basement food shops, as well as a wide array of Japanese beauty brands.
Also near are schools, healthcare facilities, places of worship and malls. Upcoming projects BGC-Ortigas Road Link, the Metro Manila Subway, BGC-NAIA Bus Rapid Transit and the Makati-Taguig Skytrain will benefit dwellers even more.
Strategic partnerships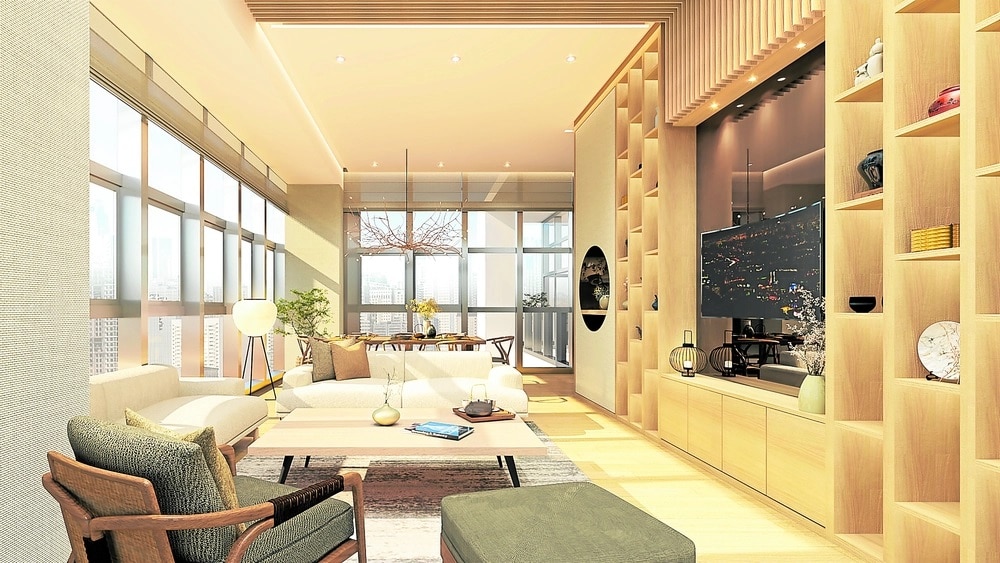 For this upscale undertaking, Federal Land entered a joint venture with Nomura Real Estate Development Co. Ltd. and Isetan Mitsukoshi Holdings Ltd. to form Sunshine Fort North Bonifacio Realty Development Corp.
Tie-ups with Japanese firms have worked well for the prime developer, with both being very hands-on to ensure outcomes that reflect local sensibilities and elevate standards.
Renowned architectural, planning and engineering company Nikken Sekkei collaborated with local firm Casas+Architects and GF & Partners to conceive the conceptual design for this much anticipated address. Other Japanese experts pitched in for the interior design and façade concept, and other facets of this upscale residential project.
Nikken Sekkei global design head Masakazu Kimura said the planners "strived hard to bring Japanese lifestyle, design and traditions to the Philippine market. We accepted this challenge looking deeply at Japanese domestic life, extracting lessons that could possibly apply to a modern Manila family."
The resulting idea gave Federal Land another prestigious award as The Seasons Residences is an award winner for the Philippines' Best Residential High-Rise Development at the 2021-2022 International Property Awards Asia Pacific.
Behind this award winning structure is that distinct Japanese touch.
Japanese touch


The towers of The Seasons Residences are named after Japanese seasons namely, Haru (spring), Natsu (summer), Aki (autumn) and Fuyu (winter), with the first two already pre-selling. These reappear in the palettes and facilities on the amenity floor: Active Spring, Breezy Summer, Creative Autumn and Dreamy Winter.
The one- to three-bedroom units have storage systems akin to those in Japanese apartments, including floor storage in the kitchen. A sunken slab puts the drainage system below the flooring, protecting against water damage and making pipe maintenance easier. Select three-bedroom units feature a genkan or a foyer.
The Season Residences embraces technology as well, as units come with a range hood with advanced oil-filter technology, air-washing tiles and a shower toilet. The building also features a card-controlled security system and motion-sensor lighting, double glazed e-glass and operable windows, and top-of-the-line fire detection and alarm systems.
Resilient structures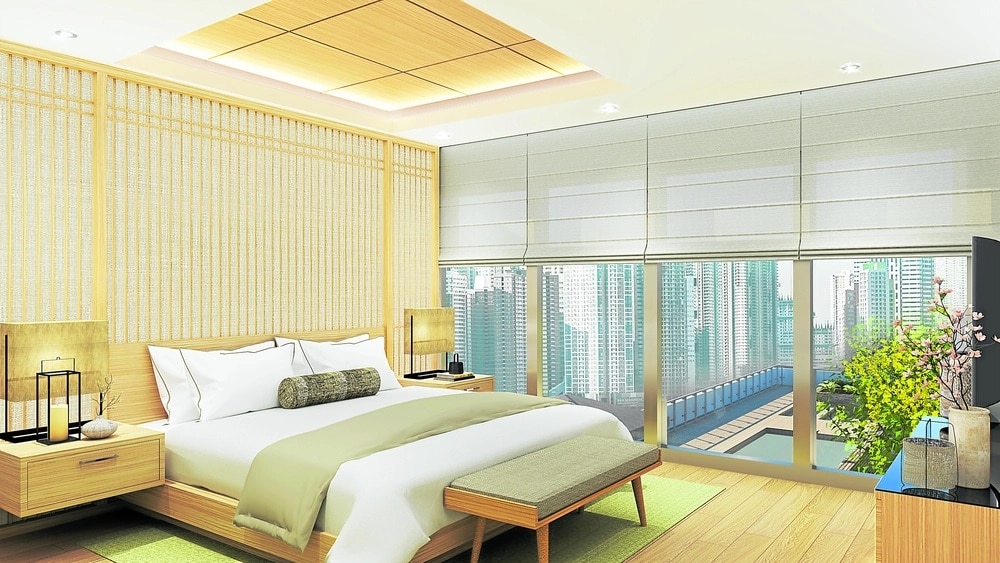 Structural integrity is another strong point of The Seasons Residences, Fernandez pointed out.
"The materials we used for the structural system came from the same Japanese supplier behind various infrastructure projects in Japan, and the construction process is supervised by a Japanese management team, assuring the project's quality from design to materials to execution," she said.
Consultants from engineering firm Arup ensured that the towers can withstand earthquakes and high winds, common to both the Philippines and Japan.
"The building is equipped with a damped outrigger system," explained Arup. "This damping system is a combination of concrete outriggers connected from the core wall to perimeter columns with viscoelastic dampers."
The Seasons Residences uses the viscoelastic coupling dampers developed by Nippon Steel Engineering. Some 256 panels absorb vibrations and dissipate sway, ensuring stability and improving comfort during seismic and weather events. The technology secures tall structures like the Tokyo Skytree, Taipei 101 and Grand Hyatt Manila.
Also considered in the design were the West and East Valley Faults, the Philippine Fault System and Manila Trench. The Seasons Residences were likewise subjected to the Wind Tunnel Test and Site-Specific Hazard Assessment.
With The Seasons Residences, you don't only get a fine home in a thriving hub, you get a monument to Japanese and Filipino genius that will last you more than a lifetime.
To know more about The Seasons Residences, visit this website.
Read more: Philippine Daily Inquirer