April 7, 2023
WATCH: Le Petit Chef's New Menu Takes You Down the Route Traveled by Marco Polo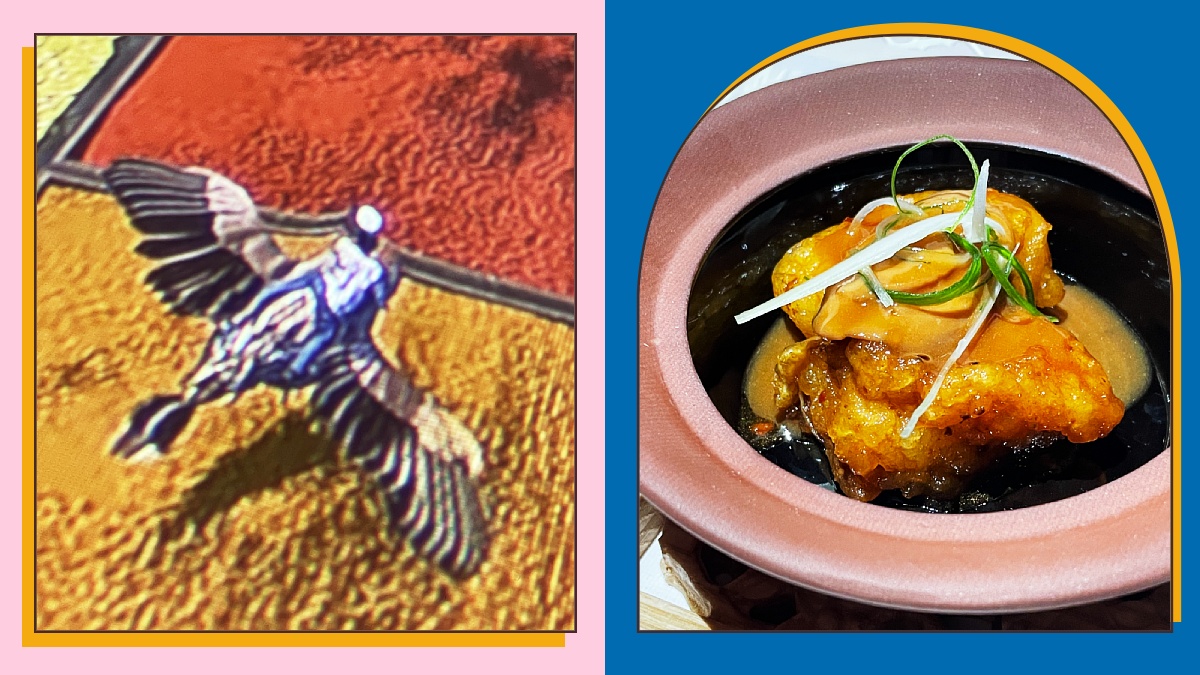 Our eyes, hearts, and taste buds were captivated by the arrival of the "world's smallest chef" to Grand Hyatt Manila in 2022. We're talking about no other than Le Petit Chef, of course—the six-centimeter, 3D-projected chef who scurries around your table to "prepare" a multicourse meal you can feast on IRL. The debut edition presented a classic lineup of traditional French dishes—but this time around, the little chef's going global with their recently launched second season.
Watch the second "season" of Le Petit Chef at Grand Hyatt Manila's fine dining restaurant The Peak:
Dubbed Le Petit Chef in the Footsteps of Marco Polo (P7,500/head), the new story has us touring the path Marco Polo himself traveled, with the chef leading the way (and fighting life and limb in the process!).
With it is a menu of dishes (yes, actual dishes you can eat!) prepared by Chef Mark Hagan and team, inspired by classics from the parts of the world covered by Marco Polo's route. Just some of these are the creamy Chaudière de Poisson from France, Chargrilled Lamb Cutlet Ras el Hanout from Arabia, Braised Sea Bass with 10 head abalone from China, and more.
Read more: Spot PH Online – News