June 14, 2019
Why are Federal Land Condos an Ideal Investment in the Bay Area?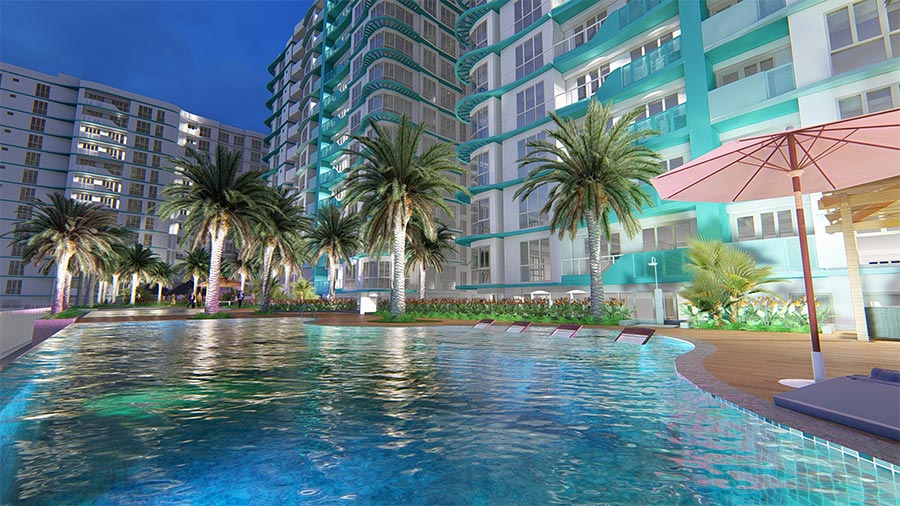 Mi Casa at Metro Park
Choosing a condo for investment is not an easy decision to make.  After all, there are several options on the market, each better than the last.  If you are interested in the Bay Area, then a Federal Land, Inc. condo is your best bet to grow your investment.  Here are five good reasons for buying and investing in Federal Land's Metro Park.
Residences are resort-inspired communities
The condominium communities of Metro Park redefine high-end living with a relaxing vacation atmosphere.  Residents will get the feeling of not just being at home, but also being like at a resort at the same time with its club-like amenities and tropical aesthetics against the backdrop of the world-famous Manila Bay sunset, only for the select few.
Prospective homebuyers and investors can choose from several deluxe resort communities.  There is the exclusive Bay Garden Club and Residences, the first community to rise in the Metro Park enclave.  There is the Six Senses Residences, distinctive for its lucky number eight shape. There is also the sunny Palm Beach Villas and Palm Beach West.
Federal Land's latest offering by the bay is Mi Casa, a vibrant vertical residence reminiscent of Hawaii's reinvigorating aesthetic of open sea and air.  Mi Casa will have four towers: Hawaii, Maui, Lanai, and Honolulu that will bring in the modern tropical paradise streamlined for Filipino contemporary living.
Each of the condominium communities offer thoughtfully designed and well-spaced units for comfortable living.  There are also intimate gathering spaces in the amenity deck to foster a close communal relationship.  Residents can host barbeque parties, movie nights and play dates all within a neighborhood that embraces the sun, wind, and sea.
Federal Land is one of the top developers in the country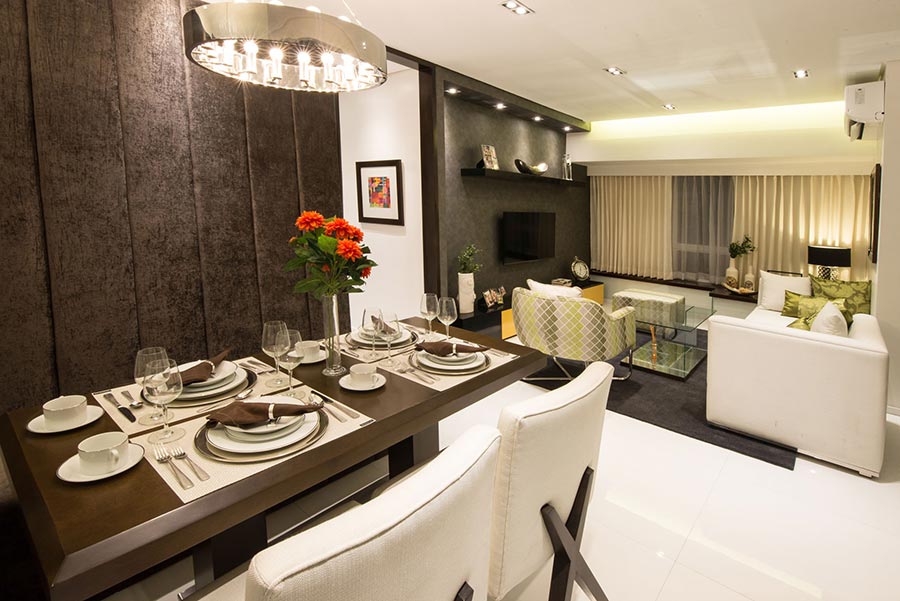 Six Senses Residences at Metro Park
As a homebuyer and investor, acquiring property from a reputable developer with a solid track record is a must.  It guarantees that the condominium project is delivered on time, has topnotch quality and set in a strategic location – three factors that will ensure your condo can fetch a good price in the secondary and rental market.
Founded in 1972, Federal Land has since developed over 55 large-scale projects that redefined the key areas of Metro Manila, Cavite and Cebu.  Federal Land is best known for its many iconic developments GT Tower International in Makati, Marco Polo Residences in Cebu, Grand Hyatt Manila in Bonifacio Global City, and the upcoming Norman Foster luxury condo The Estate Makati.
Metro Park is a master-planned community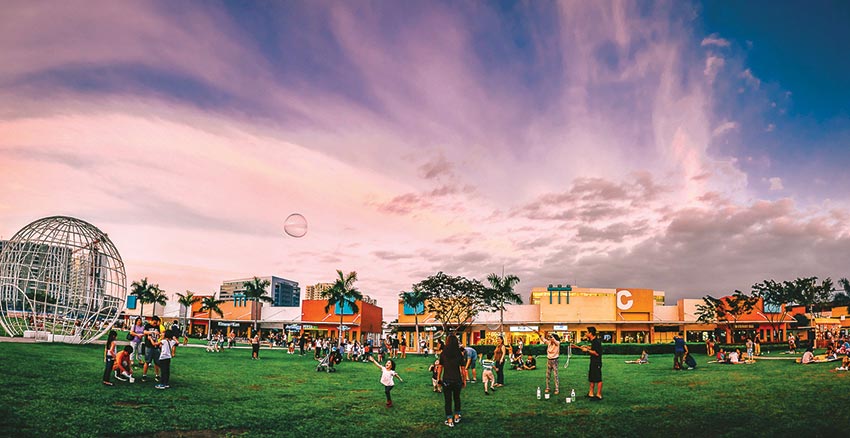 Blue Bay Walk at Metro Park
The Metro Park community is a sprawling 36-hectare master-planned community in the business district of Bay Area, Pasay. Metro Park is a modern and vibrant community home to deluxe resort residences of Bay Garden Club and Residences, Six Senses Residences, Palm Beach Villas, Palm Beach West, and Mi Casa; stylish shopping centers of Blue Bay Walk, and Met Live; PEZA-accredited office towers iMet BPO; spacious event centers of Le Pavillon and Le Parc; elite Nursing school Manila Tytana Colleges; and a pet-friendly park – all set within the emerging Entertainment City.
With a workplace, mall, school, and park just a stone's throw away, a balanced live-work-play lifestyle awaits residents looking to live the good life.
Bay Area is near business districts, university belt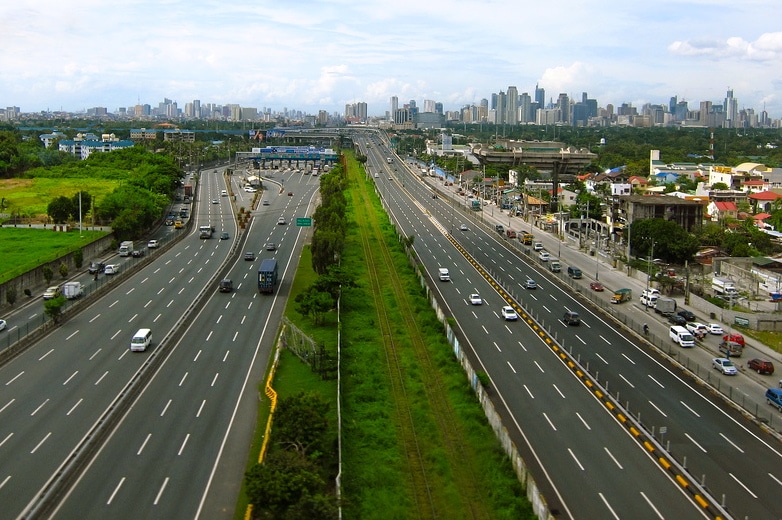 The South Luzon Expressway and The Metro Manila Skyway
Though located on the western coast, the Bay Area can easily access the important places of the Metro Manila.  Bay Area is near the central business districts of Makati, Ortigas, and Bonifacio Global City.  The universities along Taft and España Avenues are also just a short drive away; while the theaters at Cultural Center of the Philippines and amusement rides of Star City are within Pasay City.
Travel to and fro Bay Area is also convenient with numerous roads and skyways connecting the area to the rest of Metro Manila.  There is the Metro Manila Skyway System, Manila–Cavite Expressway or Coastal Road, C5 South Link Expressway, NAIA Expressway, Macapagal Boulevard, and more.  Bay Area is also near the Ninoy Aquino International Airport and Port of Manila, providing more convenient transportation between the other destinations in the country.
Investment has high returns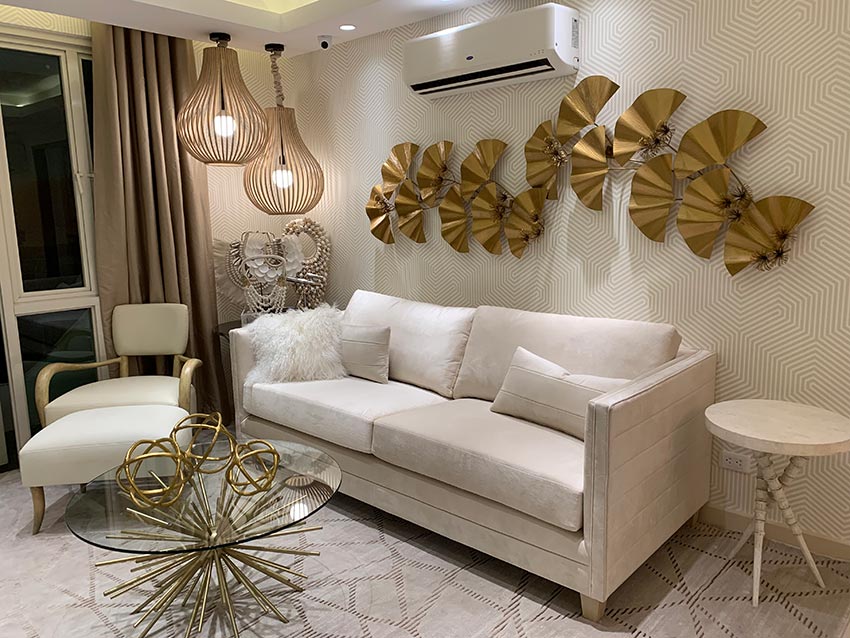 Mi Casa at Metro Park
Colliers International Philippines foresees that the Bay Area will be among the most in demand and expensive condominiums for sale that will go beyond PHP300,000 (USD 5,700) per sq. meter.  The high demand and the soaring price are due to the influx of Chinese expatriates working in the Philippine Offshore Gaming Operations (POGO).  Another reason is the rise of Bay Area as the entertainment capital of the country that houses four major casino resorts: Solaire Resort and Casino; City of Dreams Manila; Okada Manila; and Resorts World Bayshore.
Looking at some of the residences in Metro Park such Bay Garden Club and Residences and Palm Beach West, the prices per square meter has risen exponentially over the years.  In 2017, Palm Beach West is worth around Php 212,000 per square meters; which rose to Php 312,000 per square meter in 2019.  That is a 47% increase in just two years.
"The best thing about investing in a Federal Land condo is its quality.  I know I can resell or lease at high market value because its value is justified.  The community is in a great location, the amenities are well-planned, and the unit itself spacious and wonderful," shares one of the Federal Land condo investors.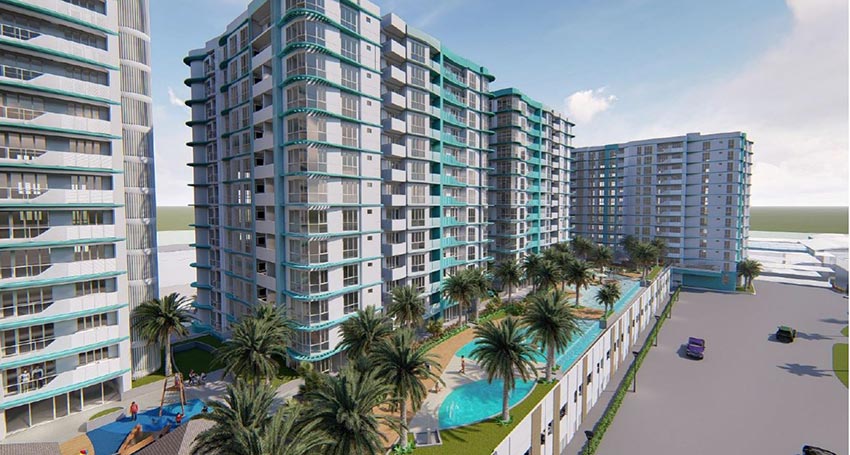 Mi Casa at Metro Park
To learn more about Metro Park, visit the website at www.federalland.ph or visit the Mi Casa Showroom and Palm Beach West Showroom located at Metro Park, Bay Area, Pasay City.