June 7, 2023
Zen living for city dwellers at The Grand Midori Ortigas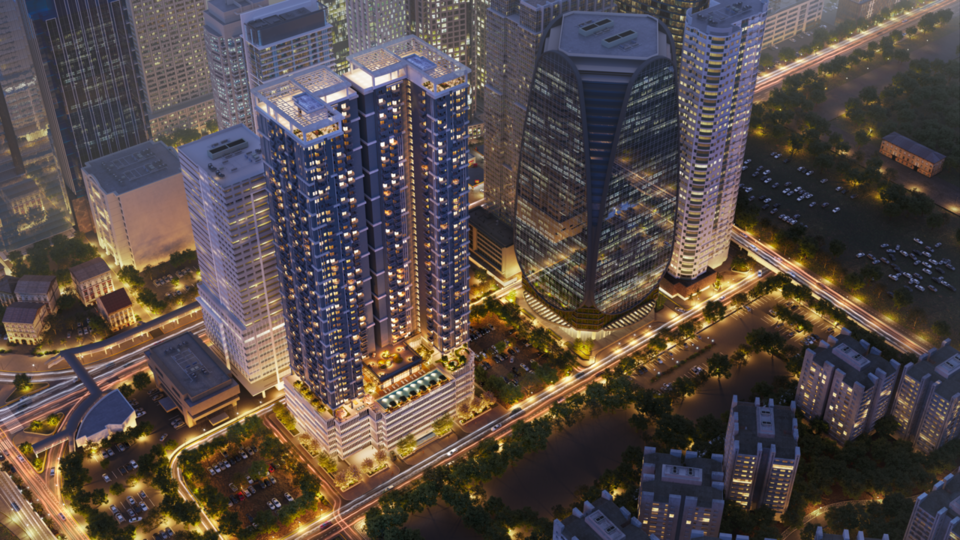 Where can you find Zen in the city? Being in Zen is about being mindful and at peace. The urban side seems to have a dynamic atmosphere with all the hustling; But one's home in the city can play a part in fostering mindfulness, harmony, and a well-balanced lifestyle for a Zen living.
In the bustling Ortigas Center, city dwellers can find a sanctuary inspired by the concept of Zen at The Grand Midori Ortigas by Federal Land, which has recently launched its second tower. Featuring Zen-inspired design and amenities, The Grand Midori Ortigas provides urbanites a unique living experience that is both elegant and purposeful.
The two-tower condominium is designed by world-renowned architecture firm Tange Associates from Tokyo, whose creativity can be seen in establishments such as the Yoyogi Gymnasium, St. Mary Cathedral, and Tokyo Aquatics Center. Tange Associates brought the blend of Japanese design and innovation that made up the sophistication and functionality of The Grand Midori Ortigas' architecture.
From the façade of The Grand Midori Ortigas is a fusion of Japanese tatami and Filipino banig to feature a flowing weave pattern and bring forth the feeling of a Filipino home. The building also delivers better airflow and quality as well as a sunshade with its horizontal and vertical louvers on the façade.
The Grand Midori Ortigas' residential units are also made to be easily harmonious with the particular design the homeowners want for their spaces to live their mindful and balanced lifestyles. Every unit presents simplicity with its light and airy interiors surrounded with expansive windows.
The newly-launched second tower is built with around 429 units. The variations come in a studio unit, which space ranged from 35.5 square meters (sq.m.) to 38 sq.m.; a one-bedroom unit of 48 sq.m to 64 sq.m. in size; and a two-bedroom unit of 69 sq.m. to 107 sq.m.
In addition, The Grand Midori Ortigas offers a Flex Suite in its second tower, giving residents a flexible living space to match their respective lifestyles. The Flex Suite is a 64 sq.m. one-bedroom unit with a 13 sq.m. multi-purpose area called the Flex Space, plus a built-in sliding room partition. The Flex Space can serve as a home office, art studio, workout area, nursery, or whatever the needs of homeowners may be for their Zen home living.
Meanwhile, the array of Zen-inspired indoor and outdoor amenities within The Grand Midori Ortigas are especially designed to promote a balanced living.
To take a break after a busy work day, residents can get active at the fitness gym, yoga room, exercise lawn, and lap pool. For a more leisurely respite, they can unwind in the game room and videoke room, or relax at the pool lounge and Jacuzzi. For residing families with kids, they can enjoy children's playroom, children's pool, and children's play area.
Amenities also included a conference room and a study lounge to provide another space for those who want to study outside their units or those working from home.
There is also a Zen garden and landscaped area with a lounge in the place, which can be an ideal space for city dwellers to have a tranquil time and practice mindfulness.
The amenity spaces inside The Grand Midori Ortigas got their inspiration from the Japanese concept "wabi-sabi", which pertains to finding beauty from imperfection, as well as the concept of "miyabi", which means the expression of elegance and refinement.
The Grand Midori Ortigas further enables a balanced lifestyle for its convenient location along the Exchange Road in Ortigas Center, giving residents access to various lifestyle choices, including shopping malls, leisure spaces, and restaurants. The place is also close to exclusive schools, hospitals, and upcoming infrastructure developments.
Read more: Business World Online – News