The Grand Midori Ortigas is positioned to rise as an iconic structure inspired from the tenets of Japanese
If there's one thing that urban dwellers have realized in the midst of the pandemic, it's the quietude that came with staying in quarantine with loved ones. Not the sadness of solitude but a certain peacefulness that comes with self-reflection and appreciating the company of family and friends.
It's much like the idea of Zen, which is all about peace and tranquility.
The Grand Midori Ortigas by Federal Land Inc., a two-tower condominium with over 908 housing units in the heart of Ortigas Central Business District, hopes to sustain this reconnection with peaceful living in the city.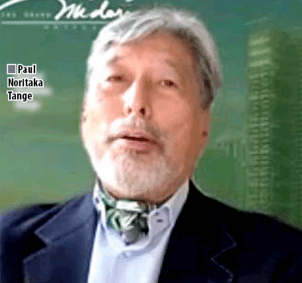 Paul Tange of the firm Tange Associates
Property developer Federal Land tapped world renowned Tokyo-based architecture firm, Tange Associates as the project's Design Consultant with GF & Partners Architects as architect-of-record, to add local perspective to the project.
As the Zen architecture is deeply associated with the Japanese Buddhist style, tapping the world-renowned firm ensures that the Japanese aesthetics, technology and innovation seals the fruition of the Grand Midori vision.
Read more: Daily Tribune