A balcony is the ultimate dream for most city dwellers. If you're one of the lucky ones, it is but natural that you make this extra space extra special. That means putting a little more effort into dressing up this often neglected space so that you can enjoy it in style.
A little attention goes a long way in revamping space. Here are a few ways you can transform your balcony into a favorite hangout spot.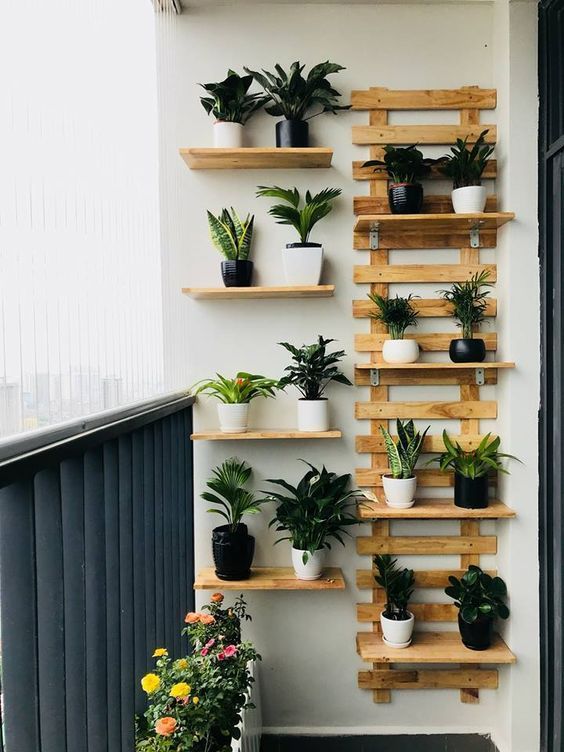 Color it green
Fill your balcony with lush plants to create the feel of that backyard. Add some herbs for fragrance and flavorful cooking ingredients.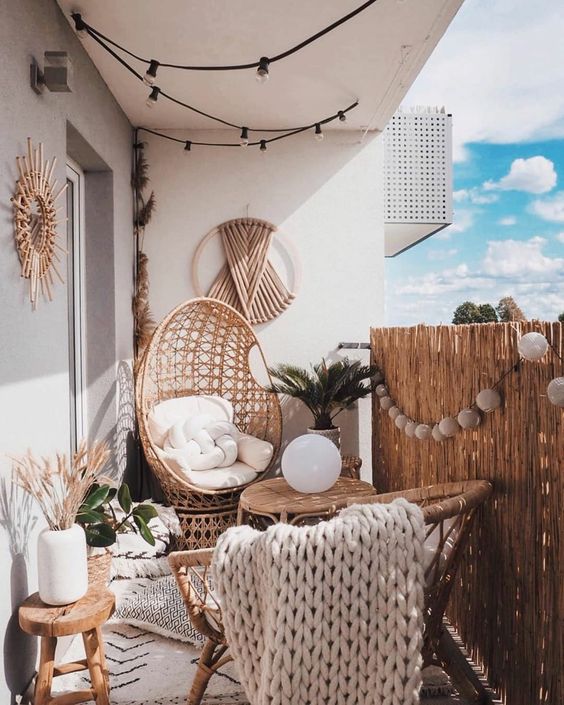 Sitting Pretty
Use your living room design formula on your balcony to ensure a place where you want to spend time. Put on a comfy couch, a table, some pretty lights, and an area rug for a second living room.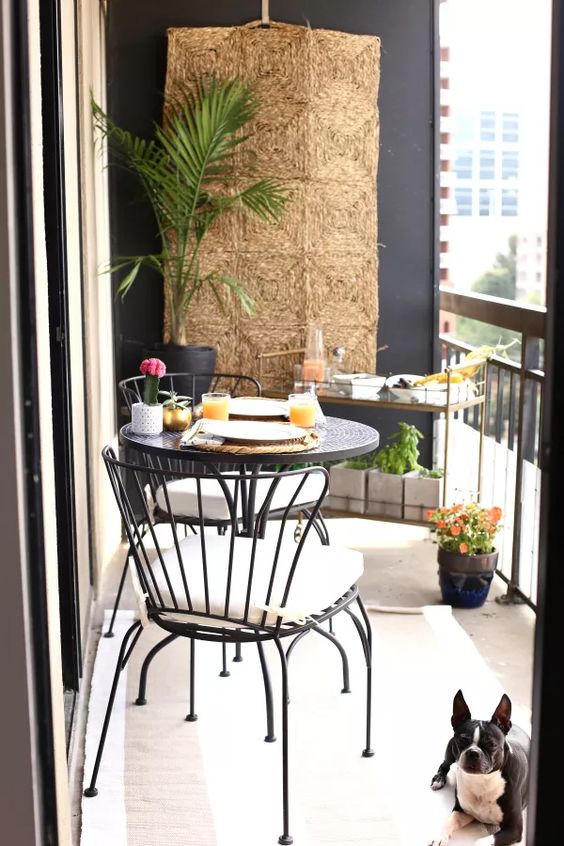 Put up a small table
Breakfast is best enjoyed in a bright, airy space – like the balcony! All you need for an alfresco breakfast nook is a café table and a chair.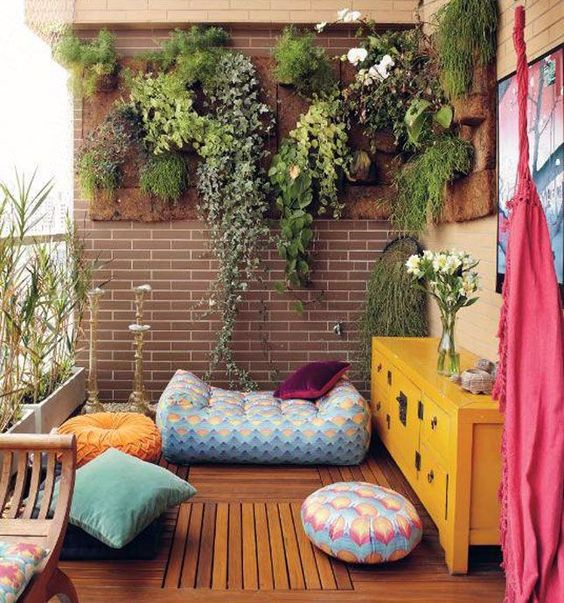 Plop down plush pillows
If you feel outdoor furniture is not for you, colorful floor cushions might just do the trick. Just make sure your floppy pillows are weather-resistant, so they last longer.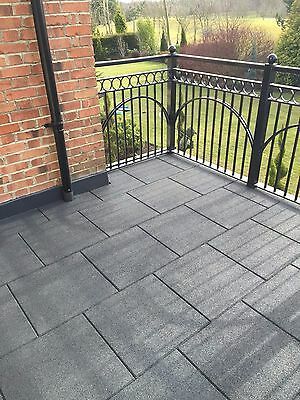 Deck the halls
The typical balcony has a concrete floor devoid of personality. Fortunately, turning a boring slab into a stylish base is easy! Amp up the look of your balcony floor with patterned garden mats, rubber mats or colorful rugs.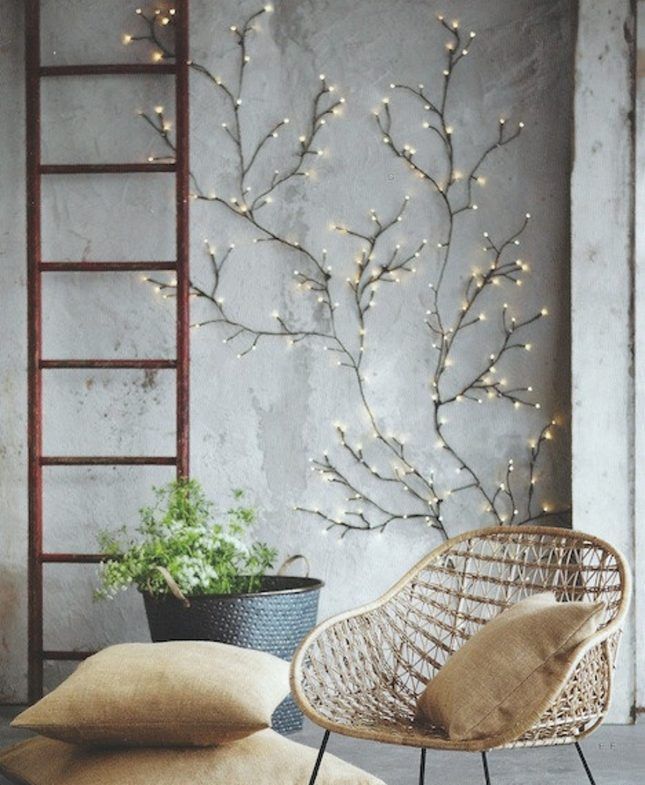 Light it up
Set the mood for late-night hangouts with some pretty light pendant or sconces. For a romantic atmosphere, light up some large candles. If you are going for the Disney Fairies look, fairy lights can be your alternative to the pixies.
Hang in there
You may be in the city, but that's no reason why your balcony can't make you feel like you're on vacation. A swing chair or hammock is perfect for laid-back weekends.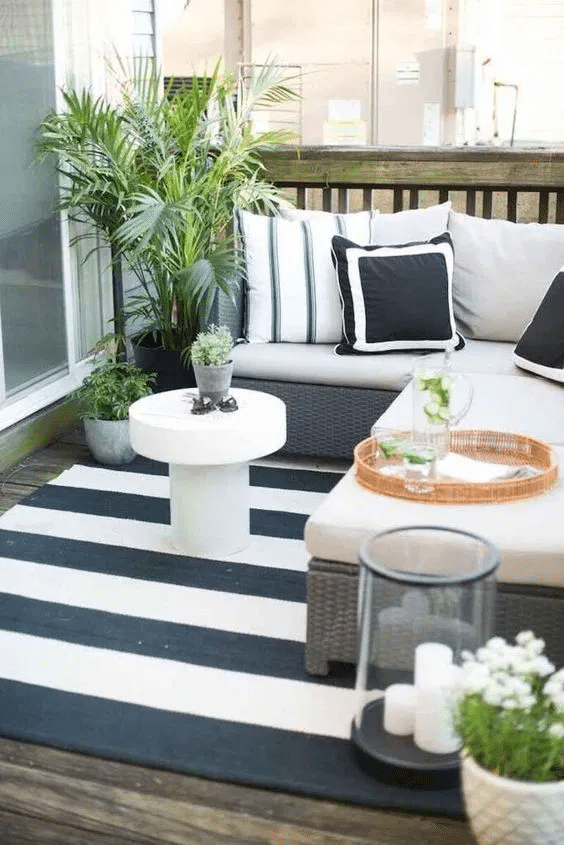 Built-in the furniture
If you worry about high winds knocking your furniture over – or worse, send them flying during a typhoon – you can rest easy with built-in balcony furniture. This maximizes your square footage in the balcony and might even add some storage.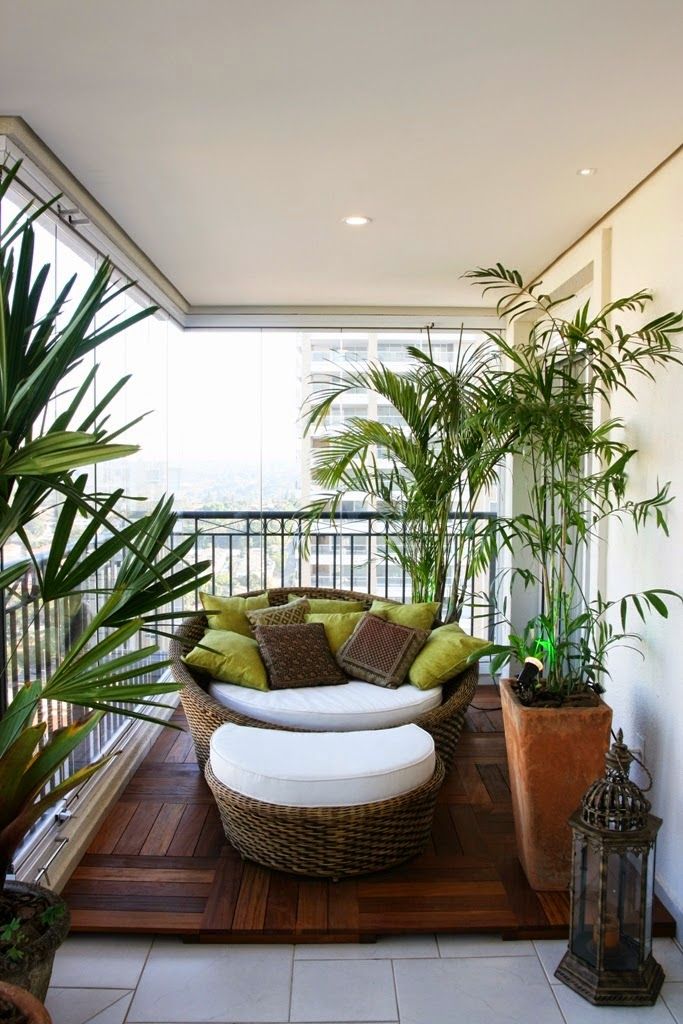 Lie down
For lazy days, why not curl up with a book or daydream in the balcony. An outdoor daybed or recliner is all you need to indulge in whimsy reverie.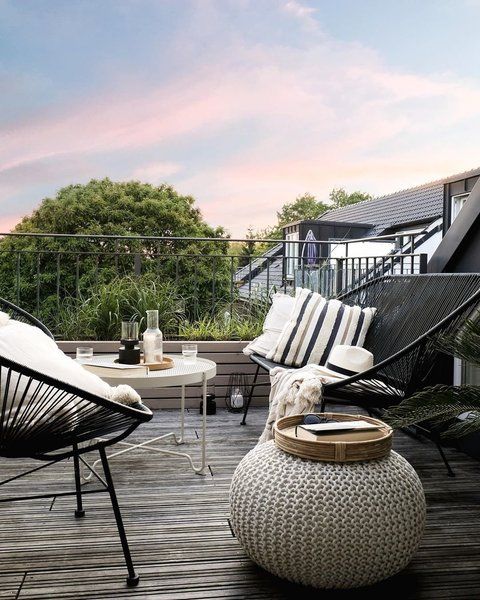 Lead the Ottoman Empire
Opt for an ottoman instead of a coffee table, so it can double as a footrest. You can also use it as a coffee table by adding a serving tray.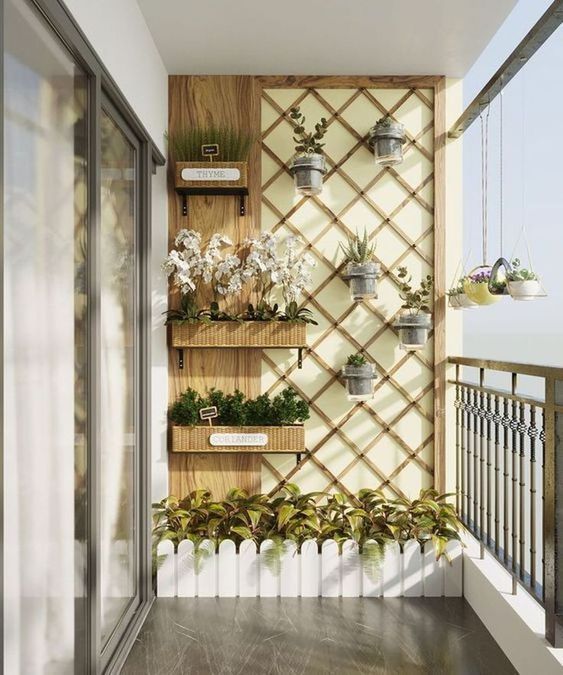 Go Vertical
If space is a premium, use balcony walls to hang up your decor. If you want flowers and plants, stack them and create a vertical garden rather than spreading planters out across the floor.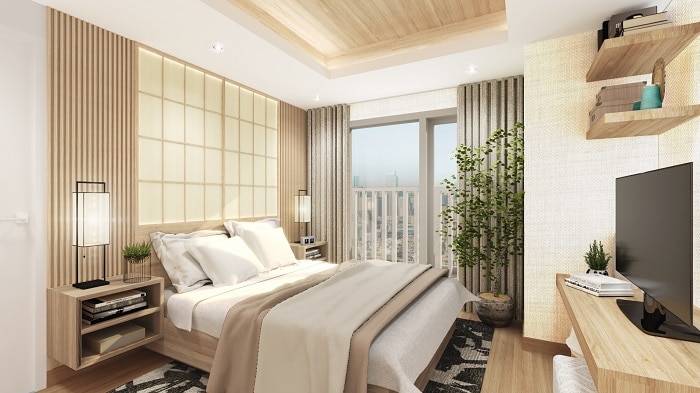 Artist's perspective of The Grand Midori Ortigas' 2BR Master Bedroom
Keep it simple
If your bedroom balcony is narrow, ease up on the furniture and décor that may block the view. Instead, make the balcony the focal point by facing the bed toward it. In this case, a bare balcony is romantic.
With the limitations of the "new normal," better living requirements are on top of the investment list. These days, balconies provide a much welcome break from being cooped up at home. The Grand Midori Ortigas understands the value of form and function, thus it features efficient space planning on every unit and its entirety. Each unit comes with a balcony and expansive windows so you can enjoy the outdoors without leaving the safety of your home.
Artist's perspective of The Grand Midori Ortigas
The Grand Midori Ortigas is a Zen-inspired sanctuary designed by world-renowned Japanese architecture firm Tange Associates. The Grand Midori Ortigas will feature minimalist interior design and Japanese gardens that will foster relaxation and recreation amidst the hustle and bustle of the city.
Discover inspired living from the land of the rising sun. Visit www.midori.com.ph for more details.