February 25, 2022
Condo Living in BGC: 8 Benefits of Living in a Work and Lifestyle Hub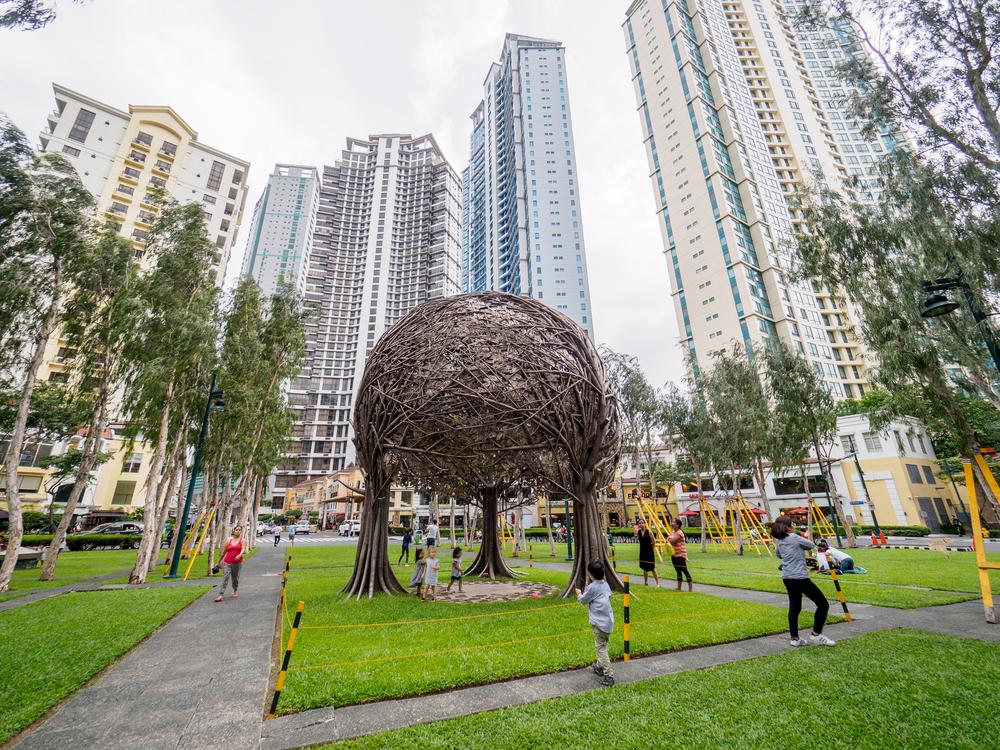 With its towering offices, vibrant lifestyle spaces, and bustling commercial spaces, Bonifacio Global City (BGC)  is a cool place to live in for many reasons. More than that, the city's facilities and mixed-use developments give its residents experiences that help you move forward in the new normal.
There is a lot to discover and explore in BGC, and you don't want to miss out on the perks it offers to its residents and everyday patrons. So, if you are thinking of living in this big city, then this article is for you. Learn more about BGC features and amenities that make it a work and lifestyle hub.
Condo Living in BGC: 8 Benefits of Living in a Work and Lifestyle Hub
1. A haven for international cuisine
BGC is home to residents of diverse backgrounds, and this reflects in the equally diverse cuisines available in the area. From Asian, Western, and Mediterranean, you'll have a lot to choose from when you're feeling a little puckish.  If you want to take your palate into new and exciting places, Grand Hyatt Manila restaurants such as The Peak, The Grand Kitchen, The Lounge, Florentine, The Cellar, The Poolhouse, and China House No.8 can offer you delectable and diverse dishes guaranteed to make you hunger for more.
2. A place for relaxation and recreation
Nothing beats breathing fresh air to start or end a long day at the office. For BGC, this is an everyday reality with its nice contrast to modern office high rises, open green parks, and play areas. After all the traipsing in parks and museums, what better way to relax than have all your worries and anxieties drift away while being pampered in the city's different spas and wellness centers.
With its world-class facilities and services, the best and most unique wellness experiences in BGC are at the Grand Hyatt Illume Spa. Its exquisitely choreographed spa experiences and facilities like the sauna, steam, hot tub jacuzzi, and experiential shower will surely reinvigorate your senses!
3. International shopping galore
If you are a fashionista or a shopaholic, BGC has your retail therapy all answered with boutiques and malls offering a diversity of big-name brands, flagship stores, and other niche brands.
A retail destination that is soon to rise is the flagship store of the biggest department store chain in Japan, MITSUKOSHI mall, and a highly curated selection of Japanese brands and restaurants.
4. Walkable and bikeable paths
There is nothing more relaxing than an early morning jog. In BGC, joggers, dog-walkers, skaters, bikers, and the like swarm the city as early as dawn breaks.
Despite being a busy, commercial hub, BGC is carefully constructed with consideration to walkability and mobility. Both vehicles and the average human commuter have respected spaces, as walkable and bikeable paths are reserved for both commute and leisure.
Moreover, BGC is deemed safe and secure. Police are known to casually hang around 24/7, giving residents more confidence to jog and bike with peace of mind.
5. Numerous transportation options
With its central location in the metro, BGC offers several transportation options that make it accessible for everyone. Residents and guests in the area can ride buses, taxis, and trains to get in and out of the city.   
There are also numerous bus routes and strategic stopovers for commuters who want to get from one side of the city to the other.
Apart from that, there are many more planned infrastructure projects in the area that will surely be a boon for all BGC residents. Here is a shortlist of these upcoming projects:
B

GC-Ortigas Road Link

Metro Manila Subway System

BGC-NAIA Bus Rapid Transit System

Guadalupe-BGC Skytrain
A bustling nightlife
If you're a night owl who cannot ever seem to wake up early, fear not. Like the Big Apple, the city never seems to sleep. At night, it hums with the constant vibration of excitement and anticipation of crowds drifting through night markets and food stalls brimming with bright, fairy lights and curling steam from different street foods.
And if you are a bar-hopper, there is no end in sight in the multitudes of bars and nightclubs that BGC has to offer.
World-class facilities
BGC is home to one of the biggest St. Luke's hospitals, a premiere facility providing world-class medical care. This provides comfort to citizens, knowing that such an esteemed hospital is nearby.
Furthermore, BGC is a good place to raise a family. The city is home to many reputable international schools like the British School Manila, the International School Manila, and Treston International College, where your kids can have the best education possible.
A city on canvas
If there is anything that sets BGC apart from other mega-metropolitans, it is that the whole city is designed to be a canvas for art.
One of the first things you will notice when you visit BGC is its larger-than-life art murals, sometimes spanning the entire length of a building wall. Also, establishments like the BGC Arts Center are cultural havens with state-of-the-art urban design and colorful counterculture avant-garde art of street artisans, giving BGC a different feel for the average urbanite.
More than that, BGC's beautiful urban planning, well-placed green spaces, and architectural beauties make it the perfect canvas for its residents' artistic expressions.
BGC: Always the Place to Be
BGC has a lot to offer and is easily one of the most livable cities in the metro, even in the new normal.
If you are thinking of condo living or looking for a condo for sale in BGC, Federal Land offers well-built and quality residential developments in the heart of this city, one of which is the Grand Central Park, the 10-hectare master-planned community by Federal Land in BGC. Patterned after the dynamic New York City, Grand Central Park is home to exclusive residences, dining destinations, lifestyle hubs, and the iconic Grand Hyatt Manila.
Strategically located along 8th Avenue, Grand Central Park is the new gateway to North BGC via major infrastructure developments such as the BGC-Ortigas Road Link, the Metro Manila Subway System, BGC-NAIA Bus Rapid Transit System, and the Skytrain – a monorail link from BGC to Guadalupe, Makati – providing more convenient mobility options to residents.
Book a free consultation now with Federal Land's knowledgeable real estate professionals to help you in your homebuying journey.