August 25, 2022
The Walkable City: What Makes BGC's Urban Design So Great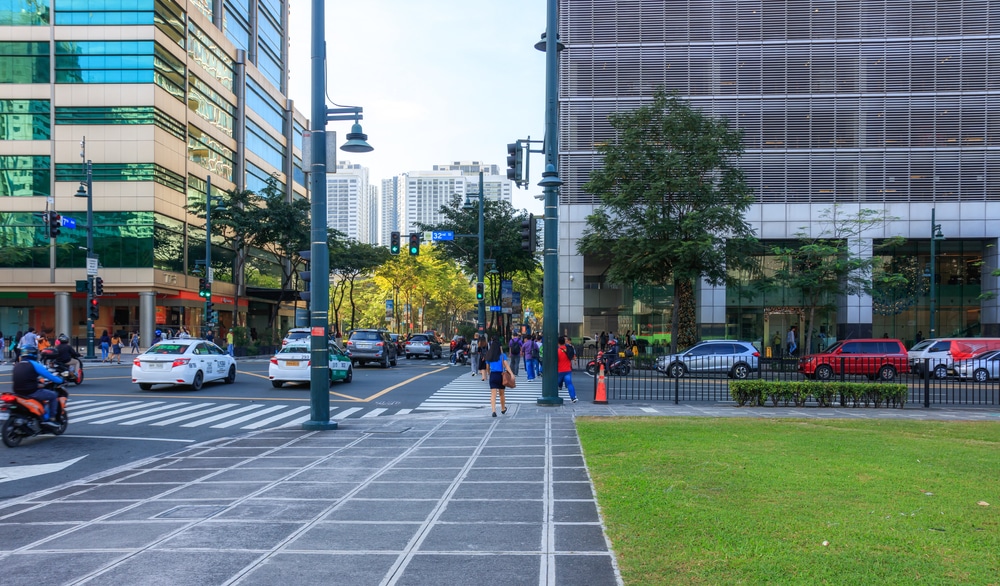 Bonifacio Global City (BGC) is one of the most coveted addresses in Metro Manila. Its cosmopolitan feel and fascinating day and nightlife provide its residents and visitors with an experience unmatched around the region.
BGC is also home to many world-class restaurants and the site of corporate headquarters of global brands, making it one of the best places to live for young professionals. But, there's another reason why people want to be in BGC: its walkable design. 
At BGC, even the walk between establishments is an experience in itself—thanks to its distinct urban design. This article gives you a closer look at the unique urban design of BGC to help you understand why it is dubbed as a walkable city. 
7 Factors That Make for BGC's Great Urban Design 
Each city has its distinct style, from how the streets are named to how wide the roads are. Below are a few reasons why BGC's urban design is ideal for walkability. 
1. Wide and clean sidewalks
Sidewalks in the country are notorious for varying in size and safety, with some so narrow they force you to step onto the road, putting yourself in harm's way. 
That isn't the case in BGC. 
You'll find that most streets around the city have sidewalks that span 2 meters or more. Even sidewalks have metal barriers to add a layer of protection between you and the road. 
These sidewalks are well-maintained, with mechanical street-sweepers regularly making their rounds every so often to keep the area neat.
2. Protected pedestrian crossings
The stellar traffic management in the city is one of the reasons it's so walkable. You can spot an example of this at 26th Street and McKinley Parkway. 
The intersection between these streets features a pedestrian scramble scheme — similar to what you'll see at the famous Shibuya Crossing in Japan — as part of its urban design. 
It also prevents drivers from overspeeding, making the streets safer for pedestrians. City planners regularly paint lane lines, make signages clear and understandable, and maintain speed bumps.
3. Ample shade with tree-lined streets and tall buildings
Walking outside is fun — until the summer heat kicks in. But that isn't a problem in BGC. A walk from your BGC condo unit to your favorite lifestyle destinations around the city isn't something you're likely to sweat over, thanks to the trees and tall buildings providing a comforting shade wherever you go. 
More greeneries are also present along the streets. They help shade the surroundings and reduce the urban heat island effect, making the area cooler throughout the day. Green spaces are also a refreshing sight for pedestrians strolling by!
4. Presence of protected bike lanes
BGC is a bike and scooter-friendly neighborhood featuring barrier-protected lanes to keep riders safe. Even without a bike or scooter, you can still benefit from these bike lanes because of the city's prominent bike and e-scooter sharing services. 
They're great for interested homeowners who want to commute to work from their residence without spending on gas. The environment benefits from less pollution, too!
5. Reliable public transit
As rejuvenating as walking is, sometimes you must hitch a ride to your destination. Fortunately, BGC has a reliable and convenient public transit system that can take you anywhere around the area. 
There are daytime routes for regular passengers, but there are also late-night routes to cater to graveyard-shift employees. You can use a BEEP card or cash to ride these buses. 
BGC offers several bus routes to get you around:
Central Route 

East and North Express Route 

Lower West Route 

Upper West Route 

Night Route 

North Route

West Route
6. Invigorating walks with mind-stimulating murals
One of the reasons walking around BGC can be so refreshing is because of how much art you'll spot. Imagine how invigorating it would feel if you were to see the mind-stimulating mural "Interconnected" by Avin Doodles on your morning walk to work from your condo unit. 
Many public art pieces are scattered around the area, like the electric Thor: Love and Thunder mural by Jappy Agoncillo and the timeless sculpture "The Trees" by Reynato Paz Contreras. 
7. Abundant green spaces 
A crucial element that makes a city walk-friendly is a public park. It's where you can take a few moments to step outside, stretch your legs after a long day of desk work, and enjoy the outdoors. Not many cities in the country have dedicated parks that are as well-maintained or celebrated as the ones you'll find in BGC. 
The green spaces and parks in BGC come in many forms. Track 30th is perfect for jogging, yoga, and outdoor exercise. Alternatively, Turf BGC is ideal for football enthusiasts and office workers to play a game or two after their shifts. 
Step Into a Harmonious Life at Federal Land, BGC
At BGC, cars aren't the centers of design; its the people. That fact is made clear by how spacious the city sidewalks are and how safe you'll feel crossing the road. You'll also realize how walking around the city is like a trip to an art museum. 
Walkability is just one of the many reasons condo living in BGC can be so exciting for Filipinos and expats in the Philippines. As a resident, you can easily have access to dining experiences from Grand Hyatt Manila restaurants or visit the soon-to-launch MITSUKOSHI, one of the most famous Japanese department stores. 
If you're looking for a condo for sale in the Philippines, consider Federal Land condos in BGC, which are some of the most in-demand residential properties in the area. Located at Grand Central Park, Federal Land offers well-built and thoughtfully designed RFO and pre-selling condominiums with high investment potential.
Get in touch with Federal Land real estate professionals today to help you in your homebuying journey.