September 6, 2018
Few Units Left For Federal Land Pre-selling and RFO Condo Projects
The prime real estate development company, Federal Land Inc. is scheduled to launch five more residential projects in the second half of 2018. Federal Land, had targeted to unveil nine to eleven projects this year, four of which have already been launched, including the Palm Beach West in Bay Area, Pasay; Peninsula Garden Midtown Homes in Paco, Manila; Florida Sun Estate in General Trias, Cavite; and Quantum Residences in Taft, Manila.
"We have five more projects in the second half. There's Grand Hyatt 2 because Grand Hyatt 1 was fully sold out, two or three towers in the Bay Area. Aside from Grand Hyatt, another tower in Bonifacio, and another tower in Taft," GT Capital President Carmelo Maria Luza Bautista said in a media and analysts' briefing in Taguig City last August 15.
Federal Land residential properties are almost sold out and only have a few units left in its inventory. Interested homeowners and investors can choose among the remaining pre-selling and RFO (ready for occupancy) units.
PRE-SELLING PROPERTIES
Condominium units sold before and during the construction are classified as pre-selling properties. Pre-selling condo units are offered at a lower price and flexible payment plans. The condo unit's total contract price will not be affected by real estate value appreciation. However, because these properties are under construction, buyers will have to wait until the property is ready for turnover before moving in or renting out. Construction period can take around three to four years. To avoid risks associated with the extended waiting period, choose a condo developer with a solid track record like Federal Land.
Buying pre-selling properties are ideal for buyers who have the luxury of time such as young professionals planning their future, or OFWs reestablishing themselves upon their return to the country. Pre-selling properties are also beneficial to investors expecting to sell or lease the properties as the steady increase of market value affords them a higher return on investment than with RFO units.
Quantum Residences in Taft Avenue, Pasay City
The recently launched Quantum Residences is a residential-commercial condominium development that provides a convenient urban lifestyle. Located strategically within the university belt along Taft Avenue, Quantum Residences is a self-contained community with its retail stores, restaurants, study halls, and a full set of amenities to provide for motivated and hardworking students and young professionals in their pursuit of career, interests, and causes. Get the most out of life with Federal Land's latest offering with the pre-selling condo units for sale.
Peninsula Garden Midtown Homes – Mimosa Tower in Paco, Manila City
Peninsula Garden Midtown Homes is a residential garden community located in the historic Paco, Manila. Peninsula Garden Midtown Homes is designed to give 100% safe and nurturing home for you and your loved ones. Working parents can experience an easy commute to major business districts in Makati, Ortigas and Bay Area, while the children are dropped off to nearby primary schools and university belt. Peninsula Garden's eighth tower, Mimosa, is opening the last 91 pre-selling condominium units for sale. Invest now and discover the easy convenience of living atop everything you need.
Palm Beach West – Baler Tower in Bay Area, Pasay City
Palm Beach West Residences – Baler Tower is opening 168 pre-selling condominium units for sale. Located within the sprawling Metro Park community, and in between the two most traveled boulevards, Roxas and Macapagal, in Pasay City, Palm Beach West presents a safe and secure home, with resort-themed atmosphere and lifestyle amenities for the enjoyment of you and your family. Live the vibrant life in a neighborhood bustling with life and excitement of Entertainment City.
Florida Sun Estates – Orlando Phase in Cavite
Inspired by the tropical state of Florida in the US, Florida Sun Estates is a master-planned subdivisions community in General Trias, Cavite. Set to be the sunshine state of Cavite, Florida Sun Estates is composed of clustered developments; residential subdivisions, and commercial developments complemented by wide-open space, lush greenery, and resort-type amenities to bring the Florida lifestyle into your home. Florida Sun Estates – Orlando Phase offers pre-selling house and lot units for sale.
READY FOR OCCUPANCY/LEASE TO OWN PROPERTIES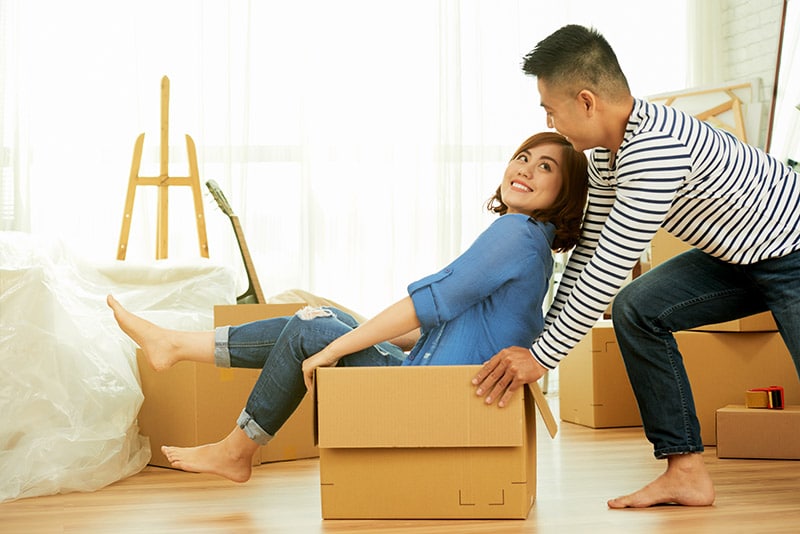 Condominium units sold after the construction period of the project are classified as ready for occupancy (RFO) units. A buyer can move into the condo immediately after settling the paperwork and financing. Though it is more expensive than a pre-selling unit due to real estate appreciation, an RFO unit can be acquired through a lease-to-own plan.
Buying an RFO unit is practical for buyers in urgent need the property such as starting families upgrading their housing needs, working professionals relocating near their workplace, and retirees who enjoy the stress-free lifestyle.
Times Square West in BGC
Inspired by the bright lights of Times Square in New York, Times Square West promises to be the place to live in when you want to live amidst the excitement of a great new city. Located at Grand Central Park in North Bonifacio Global City, it brings you exclusive access to the country's most popular entertainment venues, dynamic business district, and sophisticated lifestyle hubs. Ready for occupancy, Times Square West has only 22 units left. Invest and indulges in the lights and sounds of a fascinating city.
Paseo De Roces – Salcedo Tower in Makati City
Just a stone's throw away from the central business district, Sunday markets, luxury malls and parks, Paseo de Roces is a posh residential community in Makati City. Paseo de Roces is an ideal fusion of vibrant amenities and spectacular skyline views in an exclusive tower at the most coveted address. With only 22 units left, Paseo de Roces – Salcedo Tower is ready to welcome you home. Take charge of your destiny and open up a world of possibilities.
One Wilson Square in San Juan City
Set in a space that provides easy access to the major thoroughfares and business districts of Metro Manila, One Wilson Square is located at Wilson Street, San Juan City. It lies close to Greenhills, Ortigas and Makati business districts. The spacious and exquisitely appointed private condominiums provide you full access to an enhanced level of luxury. Every inch of your One Wilson Square home is thoroughly crafted to maximize the space for residents, with careful attention to detail in every aspect of life. Choose among the remaining 44 condominium units left and delight in the right space that takes you places.
The Capital Towers – Rio Tower in Quezon City
Located along E. Rodriguez in Quezon City, The Capital Towers offer a life where the avenues of your interests come together and options and opportunities are within reach. Interconnected amenities and generously cut condominiums for sale bring a sense of leisure and flow to your daily life, allowing you to enjoy a rhythm that is truly your own. Ready for turnover, The Capital – Rio Tower has only 48 units still available. Invest now to enjoy a life where everything is within reach, and you are at the center.
Marco Polo Residences in Cebu
Marco Polo Residences embodies the spirit of the explorer. It brings to light the best of Cebu in the first and only five-tower branded residence, where the typical is spectacular, the everyday unusual, and the common breathtaking. A quiet, lush hill community, Marco Polo Residences offers sophisticated condominiums for sale with unobstructed views of the sea, sky and the city. Take your pick of the last few remaining units of Marco Polo Residences and experience the magnificent every day.
Siena Tower in Marikina City
Located near Marquinton Residences along Sumulong Highway, Siena Towers present a radiant high-rise development at the heart of Marikina City. The Siena Towers community offers green and generous living spaces ideal for starting families and young professionals. Siena Towers are near to major weekend destinations, office towers, retail centers, and premier schools like the Marikina Science High School, Marikina Catholic School, Ateneo de Manila University and the University of the Philippines Diliman. Choose among the 142 units left and enjoy urban living and relaxed rural lifestyle in one environment.



Founded in 1972, Federal Land has since developed over 55 large-scale projects that redefined the key areas of Metro Manila, Cavite and Cebu. It is the developer of many large-scale developments: residential condominiums, office buildings, retail and commercial centers, mixed-use townships and master-planned communities. A few of Federal Land's legacy projects are the iconic GT Tower International in Makati, the vibrant Metro Park in Bay Area, Pasay City, and the luxurious Grand Hyatt Manila in Bonifacio Global City.
With a strong support network of the GT Capital conglomerate, Federal Land will continue to develop properties faithful to the needs and aspirations of the people and, dedicated to shaping the transformation of the whole nation.
For more information on the remaining units, email digital.mktg@federalland.ph for details.